One of my favourite things about watching movies is seeing the film's vision of the user interfaces on screens and computers. They're almost always over the top (like they were in the first Avengers) but I love to imagine that we'll see all those exploded graphics in our future and pretend that all that information would be intelligible.
---
Video: Maybe it's because they look like cheese puffs? I don't know. But seeing this visual simulation of 1.3 million orange cheese puffy-ish particles get thrown into a bowl and the cascading physics that results because of that thought experiment basically stole my eyeballs for much longer than it should have.
---
Video: This is completely absurd but Nicolas Deveaux's 5 Mètres 80 is so fun that it doesn't really matter. A group of giraffes raid a pool and start jumping off the high dive while doing tricks. It's all CGI, but the giraffes look so realistic that I can't help but imagine the alternate reality that this is happening somewhere in some pool.
---
Robot bugs will surely live around us in the near future. Unfortunately, judging by what we are seeing so far, they are not going to look anywhere as cool as these retro-futuristic designs by Andrew Serkin.
---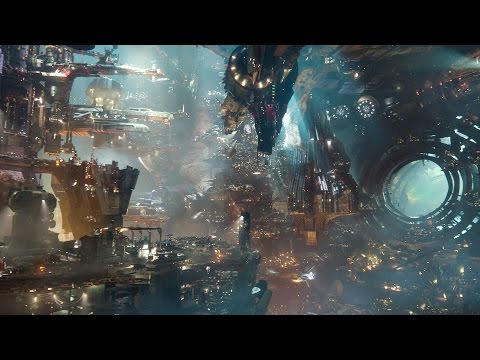 ---
If you have a love/hate relationship with emoji (or just hate), this 3D animation test by digital artist Alberto Moss might make you feel… happy? anxious? I don't know, but there's probably an emoji to describe it.
---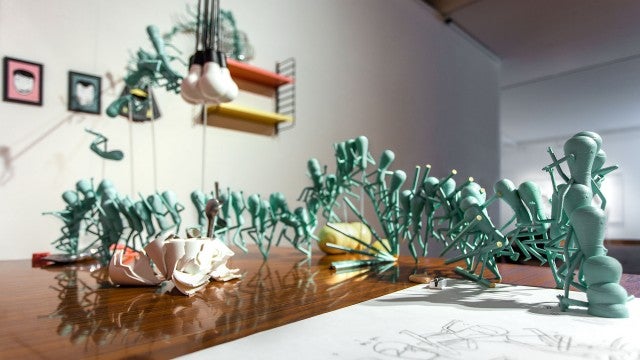 This clever art installation shows a CGI animation that's been converted into a real life frame-by-frame depiction of the animation with 3D printing. As in, the artists took the digital animation they had in a video and showed what every frame would look like (all at once) with actual figures. It gets pretty trippy.
---
Video: Being an ant is hard. Being an ant around humans is even harder. Being an ant around humans who are skating on a skateboard in a skateboard is pretty much impossible. This video uses CGI to imagine the struggle of an ant at the park and pretty much everything is either an obstacle or a giant monster trying to smash the ant to smithereens.
---