---
In case you hadn't heard, we're all pretty much doomed. It's just a matter of time before nature sets about wiping any remaining traces of our failed human civilisation and reabsorbing even our most enduring monuments as her own.
---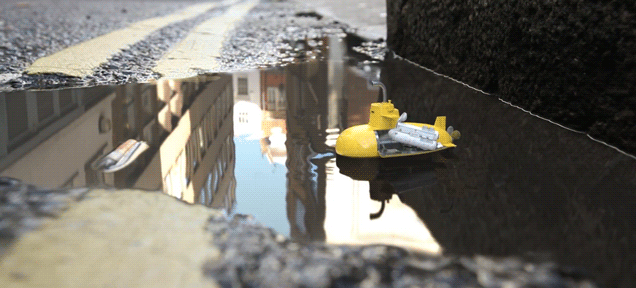 I wish these 3D animation shorts were a full movie. Called Tiny Worlds, it shows miniature sized characters and machines solving normal sized problems. Cigarette flicked on the ground? A tiny submarine will blast it away. Matches left on the street? A mini semi truck will haul it away. Gum on the sidewalk? Let's call the small bulldozer. It's super cute.
---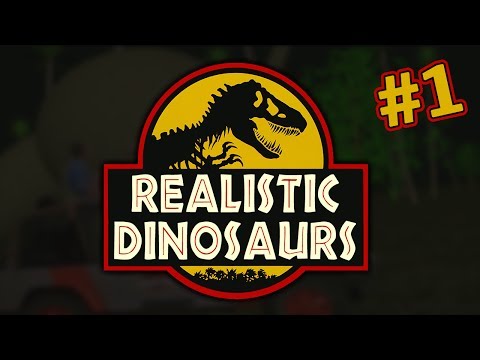 Jurassic Park blew my mind when I saw it in the theatre almost 20 years ago, but special effects have come a long way since then. It takes a lot to wow a modern audience. We're jaded. We've seen it all — until now. I am not ashamed to admit that this clip, entitled "Realistic Dinosaurs", honest-to-god brought me to tears.
I don't know much about the brilliantly unhinged folks at Really3D, other than their site promises "The best 3D animations of the world!" And cripes do they deliver.
---
Wait for it. Wait for it. Wait for it. Boom. Holy hell. This is not a real eyeball. It's a completely computer generated eyeball that looks realer than my own eyeball. A CG eyeball. It's frightening, like they chopped half a human face for the eyeball. Actually, I'm not 100% sure they didn't do that.
---
Thor? CGI all over the place. Pacific Rim? Ditto. The Wolf of Wall Street? Surprisingly, also yes. You might not have thunk it, but there's CGI slathered all over that thing.
---
If you watched Thor: The Dark World, you surely remember the epic sequence that kicked off the movie. The opening battle did a great job in setting the tone and looked absolutely incredible. Blur Studios, the shop who did the visual effects for the prologue, lifts the curtain a bit to reveal how they made it in this video.
---
I remember watching Animusic videos on PBS in the early 2000s. I was always vaguely fascinated by them, even though the graphics looked kind of cheesy. I like the idea that every single note in the composition is supposed to be produced by a specific collision, like a ball bouncing on a percussion instrument. Also, where is this supposed to be taking place? Weird pneumatic pipe/music room? Imagination land? Who knows.
---