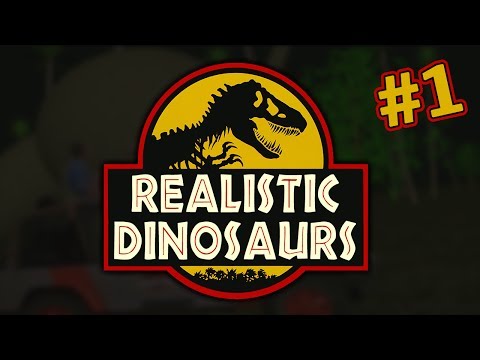 Jurassic Park blew my mind when I saw it in the theatre almost 20 years ago, but special effects have come a long way since then. It takes a lot to wow a modern audience. We're jaded. We've seen it all — until now. I am not ashamed to admit that this clip, entitled "Realistic Dinosaurs", honest-to-god brought me to tears.
I don't know much about the brilliantly unhinged folks at Really3D, other than their site promises "The best 3D animations of the world!" And cripes do they deliver.
---
Wait for it. Wait for it. Wait for it. Boom. Holy hell. This is not a real eyeball. It's a completely computer generated eyeball that looks realer than my own eyeball. A CG eyeball. It's frightening, like they chopped half a human face for the eyeball. Actually, I'm not 100% sure they didn't do that.
---
Thor? CGI all over the place. Pacific Rim? Ditto. The Wolf of Wall Street? Surprisingly, also yes. You might not have thunk it, but there's CGI slathered all over that thing.
---
If you watched Thor: The Dark World, you surely remember the epic sequence that kicked off the movie. The opening battle did a great job in setting the tone and looked absolutely incredible. Blur Studios, the shop who did the visual effects for the prologue, lifts the curtain a bit to reveal how they made it in this video.
---
I remember watching Animusic videos on PBS in the early 2000s. I was always vaguely fascinated by them, even though the graphics looked kind of cheesy. I like the idea that every single note in the composition is supposed to be produced by a specific collision, like a ball bouncing on a percussion instrument. Also, where is this supposed to be taking place? Weird pneumatic pipe/music room? Imagination land? Who knows.
---
If you watched Pacific Rim, you'd know how incredible the giant mechs looked and how unforgettably beautiful the prologue that provided the backstory for the movie was. And although ILM did most of the VFX in the film, Guillermo del Toro's Mirada studio was the team responsible for the effects in the prologue.
---
Oh man. Incredible effects, a cast of hundreds and CGI that will blow your mind makes the trailer for this Star Wars fan film something really special. If only it wasn't completely ruined by Australians. Welcome to Star Wars Down Under.
---
Nymphomaniac, a movie directed by Lars von Trier (he did Melancholia), will use a groundbreaking digital editing technique to show graphic sex scenes on the screen. For the non-explicit portions of the sex scenes, you'll see celebrities and actors you recognise. For the penetrative portion, you'll see the body doubles doing it.
---
For as advanced and as lifelike as CGI effects have become over the last decade, physical props are still the bedrock of modern special effects — especially in movies about a guy in a robotic suit. Gizmodo recently sat down with two of Iron Man 3's effects masters, Shane Patrick Mahan and Lindsay MacGowan of Legacy Effects, who have worked on the groundbreaking effects of classic films like Terminator 2, Avatar and Monster Squad, as well as Chris Townsend, the film's Visual Effects Supervisor, to find out how much of Iron Man is really real. SPOILERS AHEAD!
---