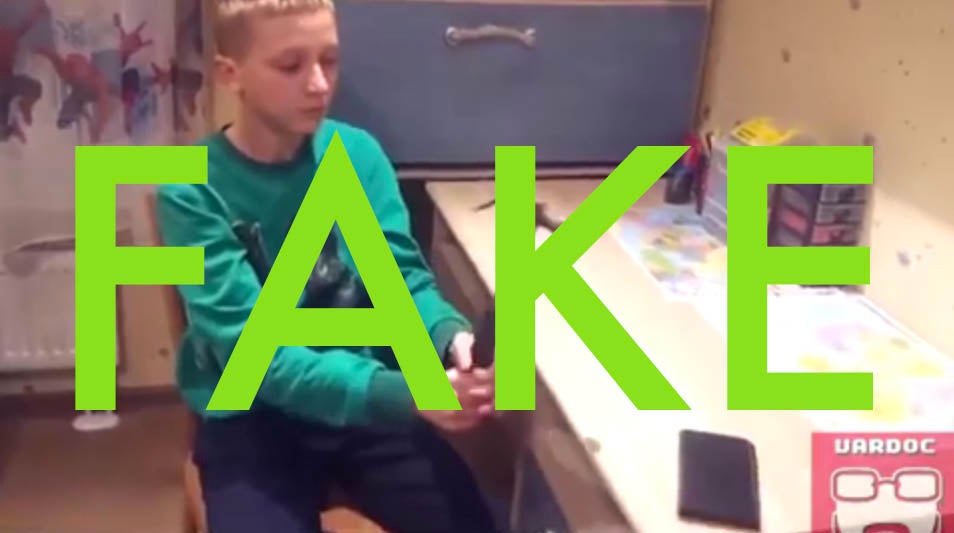 ---
Again. The PC case has been reinvented again. Antec has unveiled the S10, the first in an ongoing series of Signature high-end cases, all with the three highest heat output components — power supply, hard drives, and motherboard — separated into different chambers and unique thermal zones. The idea is for you to build the most powerful PC you can, without the annoying hurdle of actually cooling it.
---
Google's Project Ara is heralded in sweaty-palmed blog posts as the future of mobile computing — a modular smartphone that adapts to suit your every need. But at the moment the future of smartphones is struggling to boot up consistently. So in the meantime this Kickstarter wants to take Ara's promise of a modular smartphone, put it in case form and bring it to the masses.
---
What does the back of your phone look like? Is it covered by a case? Either way, I'm willing to bet it looks the same every day. What if you could personalise it with the push of a button, wirelessly beaming your favourite photos to an e-ink screen that lives in a special iPhone 6 case? Say hello to the PopSlate.
---
The Volkswagen Beetle isn't quite the same symbol of freedom today that it was back in the '60s, but that doesn't mean its iconic design — and the ideals it symbolised — has been forgotten. So the next time you're restless and feeling the need to just get up and travel, bring this VW Beetle toiletries case along because you don't have to smell like a hippy to embrace their ideals.
---
Hand crank-powered torches and radios for weather emergencies are nothing new, but what about when your smartphone dies in the middle of the day? That's just as dire an emergency, and it's inspired the creation of this smartphone case with a built-in charger and pop-up crank that can, at least in theory, keep your phone powered for as long as you're alive to use it.
---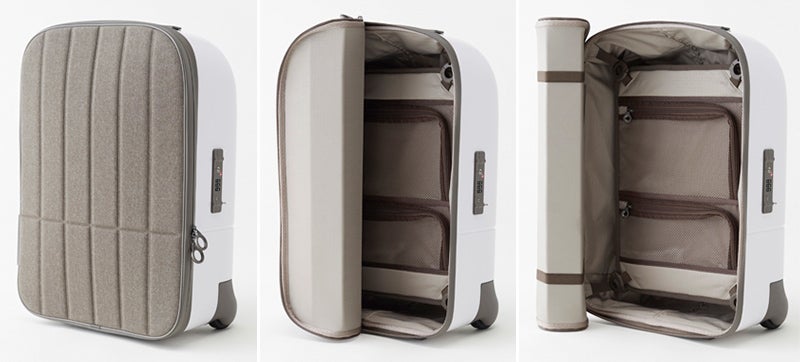 It means you'll be sacrificing a bit of storage space, but Fabbrica Pelletterie Milano's new Nendo-designed Kame suitcase has a clever segmented lid that rolls up when opened so it's not constantly falling down on you while you're trying to find a specific shirt. It also means you can open the suitcase in tight spaces, like in the back of a cab, if you're trying to find a jacket or stow one.
---
A laptop bag can protect all of your electronics as you bump into other passengers on a crowded subway, or simply get caught in the rain. But the MTS Multi-Threat Shield briefcase goes much way further than that — it can also protect you from gunshots, knives, and even physical attacks when unfurled into a three-foot long shield.
---
If you've succumbed to the lure of the monstrous iPhone 6, you've already decided that a compact, pocket-friendly smartphone isn't for you. So when it comes to protecting your giant investment, why not just go all out and wrap it in this impressive case that's a near-perfect replica of the Batmobile from Tim Burton's Batman films.
---