Loading page
Video: Even if you've been obsessed with playing Pokemon GO the past few weeks, you probably have no idea who Jason Paige is. But if you grew up watching the animated series, you definitely know his voice. He sang the epic theme song for the US version of the Pokemon cartoon. Think the resurgence in popularity is doing Paige favours? Think again.
---
Futurama may not make me laugh as hard as other comedies, but its vision of the future and all the shenanigans that come with it have always been enjoyable to watch (throughout all its various cancellations and comebacks). Kaptain Kristian makes the case that Futurama is special because it was the "master of hiding brilliance in plain sight. Bridging the gap between comedy and arithmetic while bringing humanity to the science."
---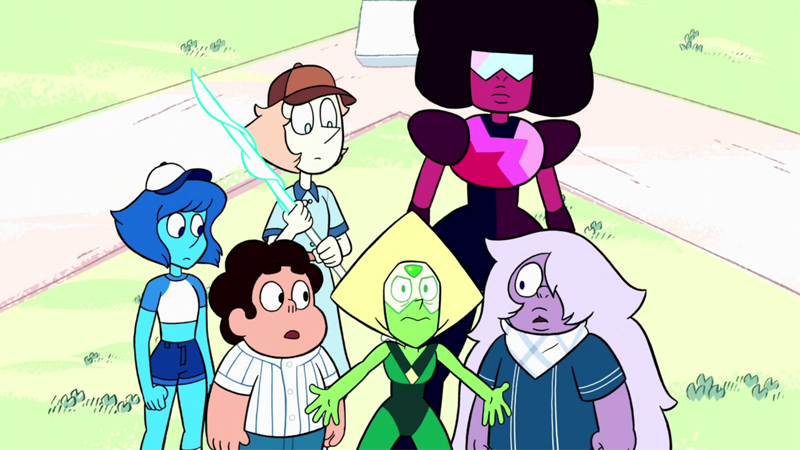 There are two sides to Steven Universe's addictive brilliance: One is its deft, deep character-driven storytelling and masterful slow burn approach to its worldbuilding and lore. The other is its adorable goofy charm, its laidback slice-of-life-style comedic atmosphere. This most recent run of episodes has given us a huge dose of both.
---
There's long been talk that after the adventures of animation's goofiest spy, Sterling Archer, came to an end on TV, the team behind the show would want to try an Archer movie. Recently the show's producers teased an idea for a live-action film, and if they go that way they already have a perfect star in mind: Mad Men's Jon Hamm.
---
Video: It's really fun to see the genius eye of Stanley Kubrick get translated into the world of The Simpsons. Instead of the psychopaths in A Clockwork Orange, we get Homer, Moe and crew. Instead of the stillness of 2001: A Space Odyssey, we see the goofiness of Homer eating in zero gravity. Instead of the eeriness of The Shining, we get Homer… again.
---
Loading page