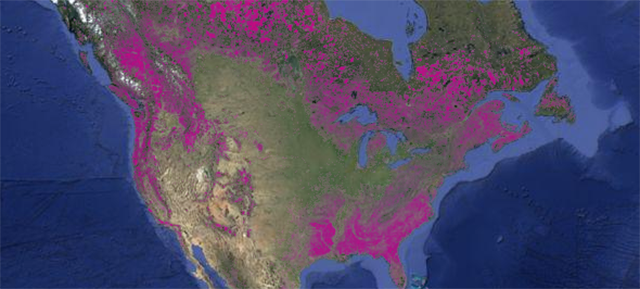 ---
Don't panic (you should panic), but the rate at which the levels of CO2 in the atmosphere are rising just hit a 30-year high. If rates don't slow down, we'll soon breach the levels that experts claim are safe.
---
So what's the deal with graphene and why does everyone think it's the next big thing? Well, as SciShow says, it conducts electricity better than silver, it conducts heat better than diamonds and even though it's only one atom thick, it's even stronger than steel. So why isn't it more popular and everywhere?
---

---
The molten aluminium being poured out onto the thin black fabric is bubbling at a scorching 816C. That's hot. And yet for all the heat and fire and flame power, the magic fabric easily withstands the burning liquid metal. The fabric doesn't catch fire, it doesn't get burnt through, and there's not a single hole in it. What is this sorcery?
---
What to do with an environment-wrecking molecule like carbon dioxide? The gas behind global warming and ocean acidification enjoys a pretty rough reputation these days, but scientists have been working on ingenious ways to put carbon dioxide to good use. A little electricity, it turns out, can transform the waste gas into raw material for making plastic bottles, antifreeze, fuel and more.
---
Carbon is the fundamental element which all life on our planet is based on — but it's also much maligned for its role in climate change. So which is it, friend or foe?
---