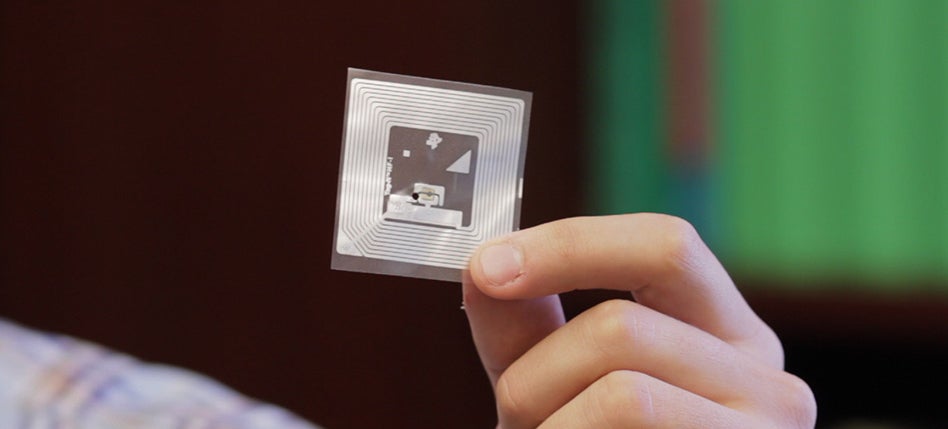 Some MIT eggheads invented a very impressive and very inexpensive sensor that stands to protect you against anything from a bomb to a bad pack of beef. And it's so simple. The new sensor is just a modified near field communication (NFC) chip that can detect the presence of specific gases with the help of carbon nanotubes.
---
A few years ago, we looked at NASA's long project to design a paint so black, it would absorb nearly every bit of light around it (that's it above, in the "D" spot). Now, NASA has finally launched the stuff into space — which means that the six-year effort to make it is finally paying off. So, why is this such a vital project for NASA?
---
Researchers in Japan have developed an incredibly thin wire — just half a micrometre in diameter — made from a new composite material composed of traditional copper and those new fangled carbon nanotubes. But what makes this creation particularly awesome is that the new wire allows over 100 times more current to flow than a traditional copper thread.
---
If you've ever lamented the fact that putting your sofa right next to a warm crackling fireplace was dangerous, carbon nanotubes might one day come to the rescue — again. Researchers at the National Institute of Standards and Technology — or NIST — have created a carbon nanotube-based coating that makes the foam used in furniture considerably less flammable.
---
Coming just a year after the creation of the first carbon nanotube computer chip, scientists have just built the very first actual computer with a central processor centred entirely around carbon nanotubes. Which means the future of electronics just got tinier, more efficient and a whole lot faster.
---
---
You know all that sawdust you're left with when hacking through a piece of lumber? It's a minor inconvenience for carpenters, but a huge problem for electronics manufacturers cutting expensive materials like silicon wafers on the microscopic scale. So researchers at the Fraunhofer Institute have found a way to make incredibly precise ultra-thin saws from carbon nanotubes covered with an outer layer of lab-grown diamonds.
---
Working with Hokkaido University, Kuraray Living has created a soft washable fabric woven with carbon nanotube coated fibers that produces heat when electricity is applied. So when it's perfected, your electric blanket could get a lot less bulky.
---