According to English Russia, a Russian guy designed this car using a 3D modelling software. Then he and his friends got a Nissan Maxima "as a source for some parts" and built it. Looks like an all-terrain batmobile to me.
---
---
Gizmodo had the pleasure today of stopping by the future Las Vegas factory, autoshop, office and cafe space for Local Motors, easily one of the most innovative vehicle-design outfits in the United States. The company justifiably prides itself on its "co-creative" approach and its "microfactory" network of smaller shops and independent designers, all pooling ideas for future vehicles.
---
---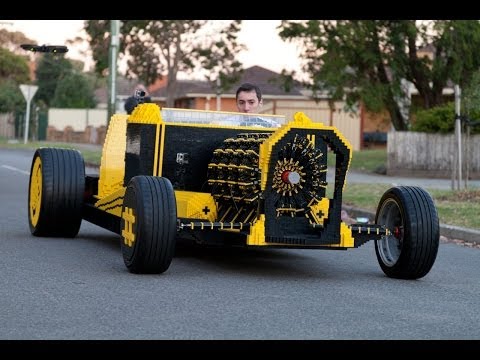 What happens if you take 500,000 pieces of Lego and 256 pistons, then hand them over to Steve Sammartino and Raul Oaida? This fully functioning, life-size, air-powered Lego car is what.
---
Someone was did an amazing job of predicting the future when they put that strange slot in the centre of your dash. Spooky. [Reddit]
---