Making its first appearance in public — at this week's San Diego Comic Con — and built around a C5 Corvette, this life-sized Hot Wheels Darth Vader car looks like like one of the meanest looking vehicles I have ever seen. It has a 526hp engine and is no doubt capable of some serious road rage in the wrong hands.
---
Video: According to burnham-on-sea.com a citizen from Bristol, UK, was driving his SUV down the beach when its wheel got stuck. The sand around the car was so soft that other cars couldn't get close enough to pull it free. Eventually, the tide reached it and swallowed the car completely.
---
Video: If Volvo had to appeal to Van Damme's epic split to sell more trucks, Hyundai just released this insane self-driving demonstration to try to sell their vehicles: A group of stuntmen jump from the roof of moving cars leaving them on their own. It's impressive to see the cars driving and braking without a driver.
---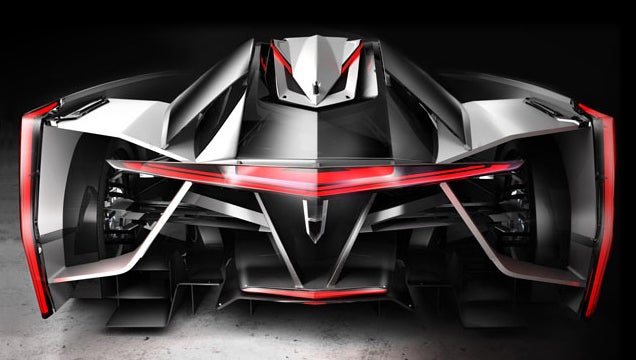 ---
According to English Russia, a Russian guy designed this car using a 3D modelling software. Then he and his friends got a Nissan Maxima "as a source for some parts" and built it. Looks like an all-terrain batmobile to me.
---
---
Gizmodo had the pleasure today of stopping by the future Las Vegas factory, autoshop, office and cafe space for Local Motors, easily one of the most innovative vehicle-design outfits in the United States. The company justifiably prides itself on its "co-creative" approach and its "microfactory" network of smaller shops and independent designers, all pooling ideas for future vehicles.
---