Loading page
Texting while driving is is illegal and dangerous. Cut down on the risks with the Montar Air Qi Wireless Charging Car Mount.
On sale for just $72.99 AUD [$54.99 USD], this wireless charging mount lets you navigate hands-free, and as an added bonus it charges your phone too.
---
Video: Turns out, dropping a giant concrete block onto a car ends exactly like how you would imagine it would: The car gets completely obliterated and smashed to smithereens. Crash Zone pulled off this incredibly silly stunt and filmed it in slow motion so that you can see the damage in lovely, exacting detail. The concrete block pierces through the metal frame and sends shattered glass flying everywhere.
---
According to futurists of the 1950s, people of the 21st century were all supposed to be zipping around in solar-powered cars, watching wall-sized TVs and enjoying holidays on the moon. We were even supposed to all have our own yachts. Well, half a yacht at least.
---
Video: I don't know if these wooden planks can be considered a bridge or if they just constitute a poorly made death trap but I know that I wouldn't even want to walk on the thing. And yet, this guy drives a truck that's towing a boat over it! Nervousness alone would make me crash it right into the water below, destroying everything that remains of this so called "bridge" in Brazil.
---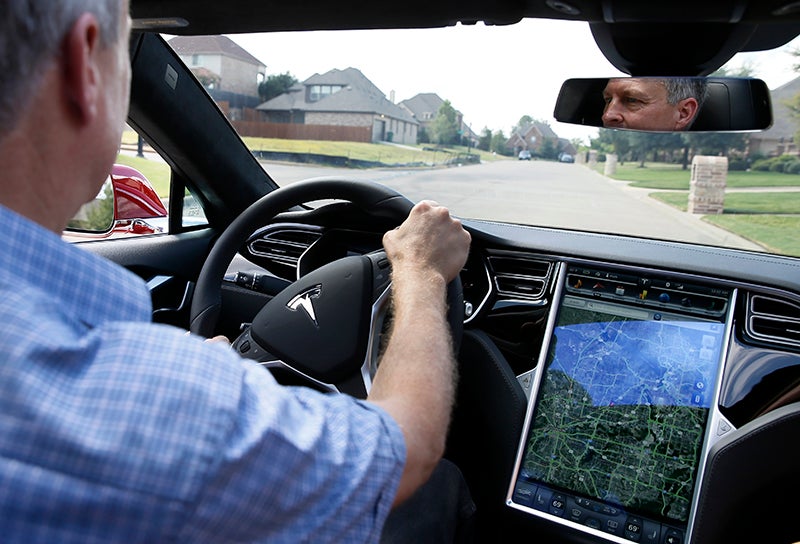 On an earnings yesterday, Tesla CEO Elon Musk finally responded to "some fairly crazy" Model S Autopilot videos that show reckless idiots pushing the feature beyond where it's supposed to go. He isn't pleased.
---
GoFar has launched an F1 inspired device that works like a fitness band for your car. Not only does it help you drive more efficiently to save fuel, it can track data such as fuel use and sync it to your phone.
---
Video: I don't know if covering your car in plastic — ORACAL 970RA — is better than painting it, and, to be honest, I don't really care. But I do care about a car magically wrapping itself in plastic in a cool stop-motion video. That, for me, is really something. Check it out.
---
---
---
Ford is spending a bunch of cash to inspire the next generation of robotics engineers that just might make its cars even safer one day. Called the For Inspiration and Recognition of Science and Technology Competition (FRC), the program aims to ignite passion for technology in participants aged from 14-18.
---
Loading page