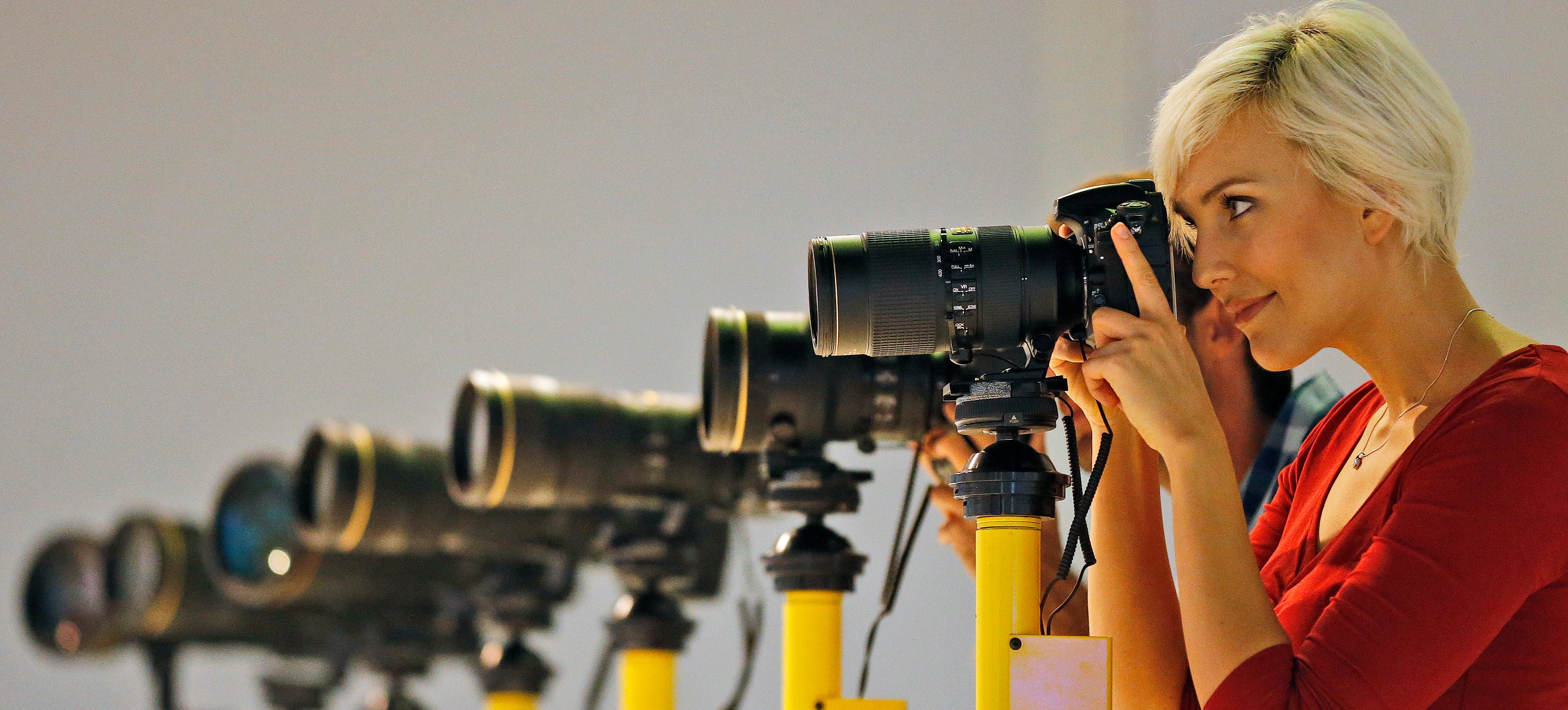 The bi-annual Photokina show going on in Germany right now is the most important photography tech event in the world. We see some awesome gear, yes, but we also get a get a glimpse for what lies ahead. This year's show is particularly interesting because it falls just as digital imaging reaches the crossroads between the standalone camera and the camera attached to your phone. Here's the coolest stuff we saw.
---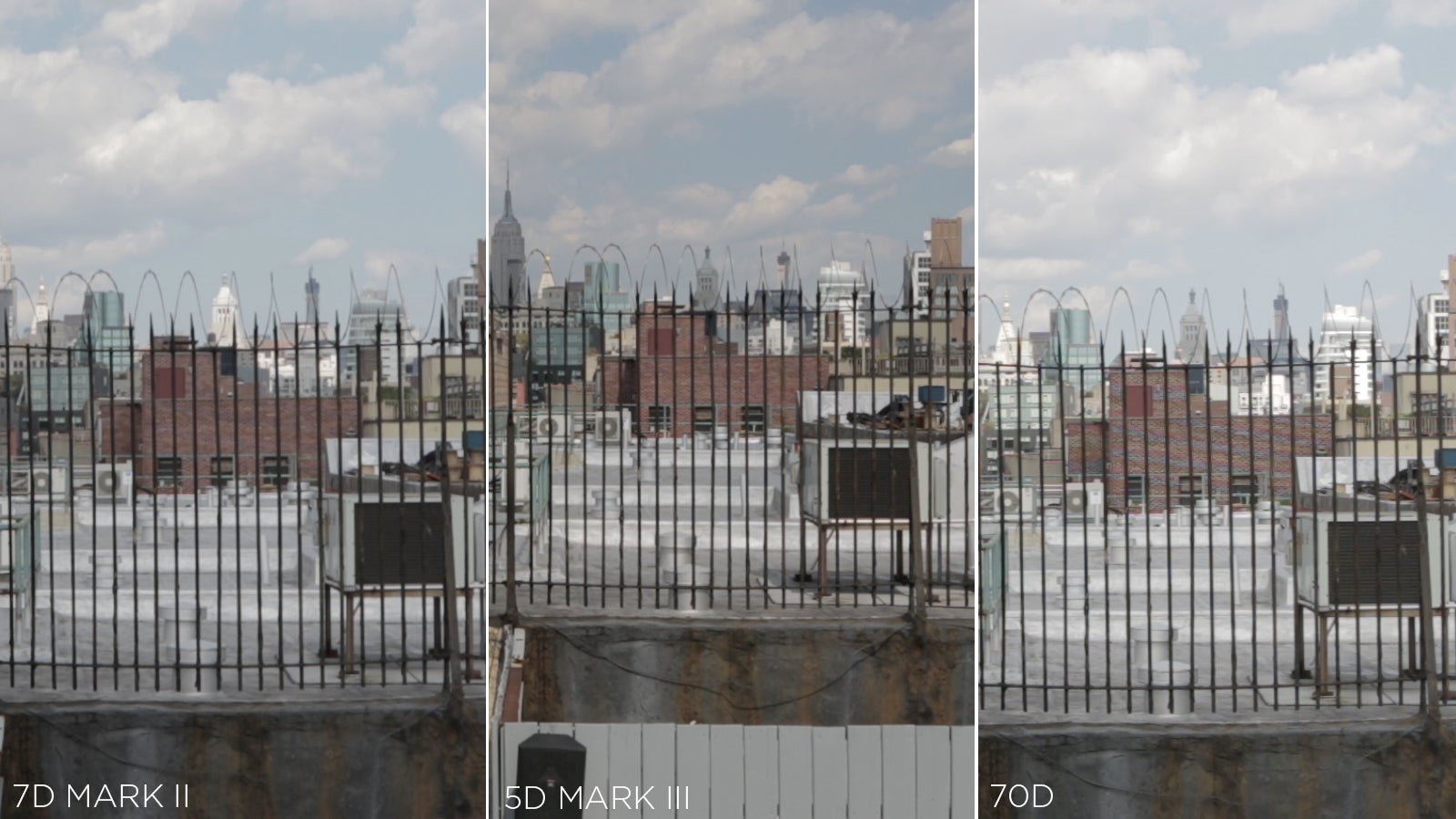 The original Canon 7D was a hit with video-makers, which is why the biggest question surrounding its successor, the 7D Mark II, has been what the video quality looks like. With our beta sample unit in-hand, we mounted a casual comparison with Canon's other video-forward DSLRs.
---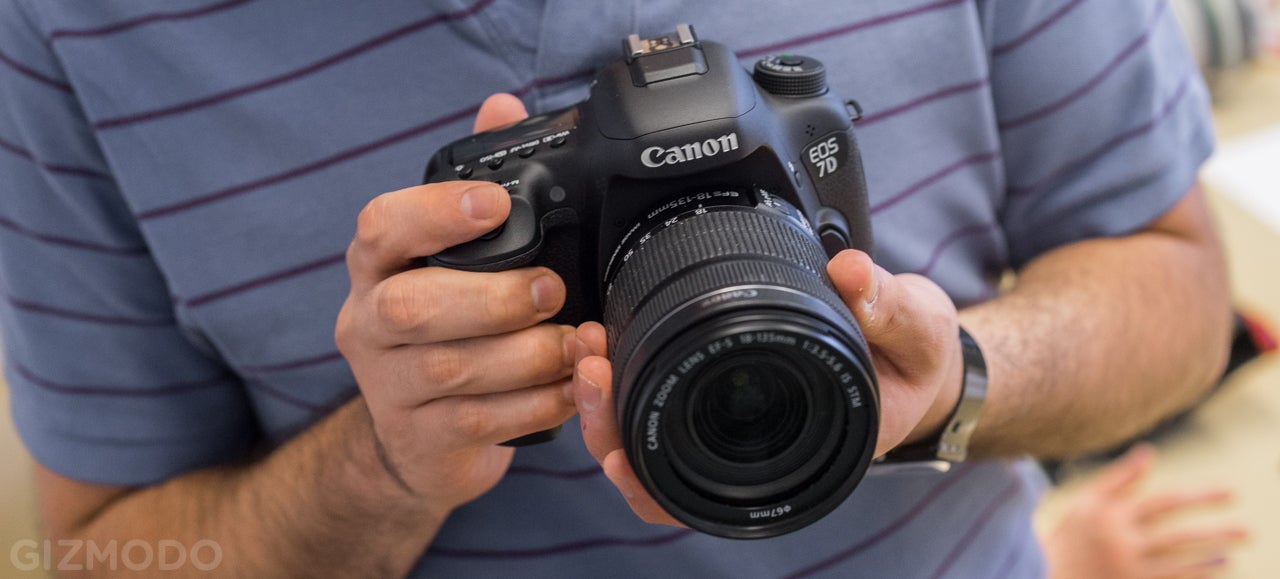 We just got our hands on a pre-production beta unit of Canon's latest DSLR, the 7D Mark II. We wasted no time in hitting the streets to grab some shots for your viewing pleasure.
---
Need a new camera? You were already spoiled for choice, but that decision has just become even harder. A swathe of new cameras, lenses and accessories are currently on show at the world's largest photography show. Here are all the new toys that were unveiled at Photokina in Cologne over the past few days.
---
From about 2009-2012, Canon's S-series point-and-shoots were the best tiny little cameras you could buy. Then, Sony's RX100 line conquered it with similar functionality, but a much larger one-inch image sensor that blew Canon's dinky 1/1.7-inch chips away. With the PowerShot G7 X, Canon strikes back.
---
If you're willing do the research, you can get great lenses for your Canon shooter from the likes of Tamron and Sigma. Even so, nothing quite beats the high-quality EF range from the company itself. So, if you're in the market for a genuine, 1200mm Canon lens, you can grab one right now for a cool $177,278 Australian. We'll wait while you sell the required number of organs to raise funds.
---
If there's one downside to a digital SLR that every photographer has to deal with — at least every photographer who doesn't just stick with their kit lens — it's dust getting inside the camera and on the sensor. Attempting to clean the inside of a DSLR often feels like performing delicate surgery, but this faux lens promises to make the process a lot easier by simply sucking out all the dirt like a vacuum.
---
Camera maintenance is a mysterious thing. Everyone tells you something different, and you are always seemingly at risk of causing damage to your equipment. Canon is here to help with a video detailing all the ways to detail your precious gear.
---
Apparently, the best way to sell printers isn't by boasting about its features, colour fidelity or DPI. It's by blowing our minds with a bunch of optical illusions that leave us wondering if anything in our lives is actually real, or just a printed ruse.
---
Have you ever wondered just what the wings of a cicada look like really close up? There's a company with a nifty piece of tech that can show you exactly that, and anything else, down to a micron level. Its fascinating computerised rig can be configured to capture the most detailed macro photos you've ever seen.
---