There's a mysterious blue goo wreaking havoc on this blob-shaped society. It's creating panic and terror. Nobody knows how to stop it. And by the end of It's Payback Time, you'll realise why that wholesale destruction is the happiest ending you could ever want.
---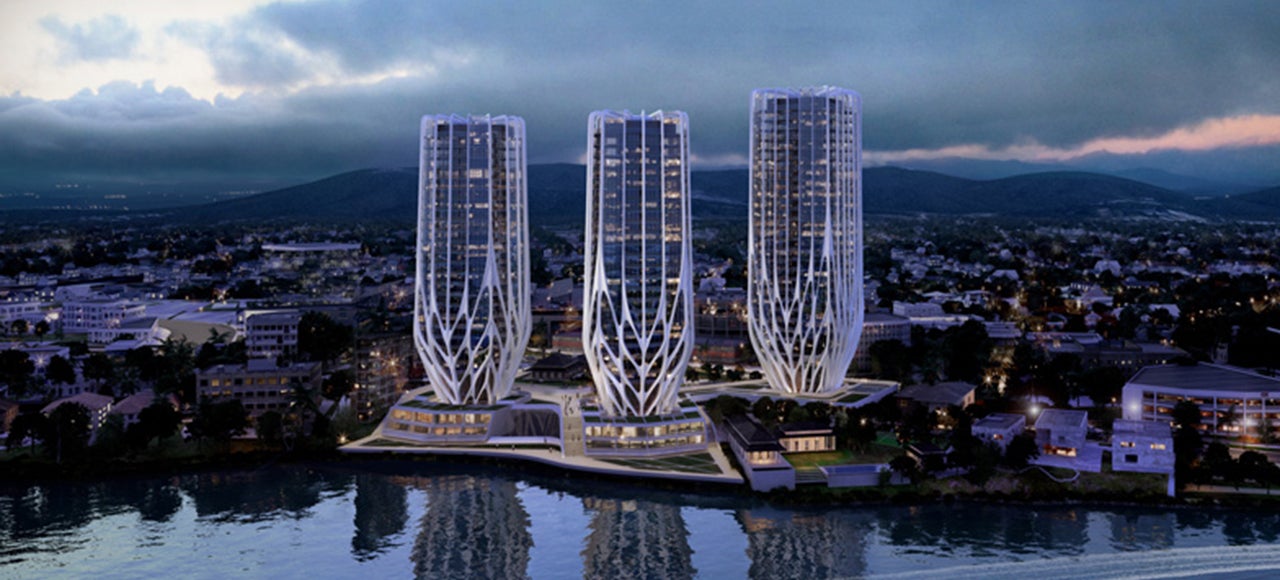 The Pritzker Prize-winning starchitect Zaha Hadid just released images of her latest design — three matching towers for Brisbane's waterfront — and they look nothing short of alien. Which feels oddly appropriate, since the skyscrapers are also supposed to sit on potentially radioactive land.
---
---
Watching cancer cells scurrying across the surface of a microchip is mesmerising. Most of them plod along together and make steady progress. Others break off and aggressively cover large distances. Scientists say that this ability to actually see the cancer cells advance will be useful to figure out how to stop them once and for all.
---
In its natural form, Clostridium novyi is at best benign (it lives in the soil) and at worst harmful (it can cause infections). But a slightly modified version of the bacterium could be a completely new treatment for cancer. Injecting thousands of spores of a modified C. novyi into rats, dogs, and one human patient shrank or even eradicated their tumors.
---
This week, a team of researchers at Dartmouth announced an exciting, if terribly disgusting, medical discovery. A single-celled parasite usually found in cats' intestines — and later in their poop — shows unique promise as a cancer treatment. The researchers even think the parasite could enable them to create personalised cancer vaccines.
---
One of the great tragedies of cancer medicine is when drugs work phenomenally in animal testing, but fail to deliver for human patients. As close as animal testing can get, it's no substitute for the real thing — which makes this tiny, breathing artificial lung, grown from human lung cancer cells, so promising.
---
---