The drought hitting the West is not just striking the continental US. That same weather pattern that's sucking the life out of California is also making life hot, dry, and dangerous for the top third of North America: Alaska and Canada have seen little rainfall, soaring spring temperatures, and now a record-breaking wildfire season.
---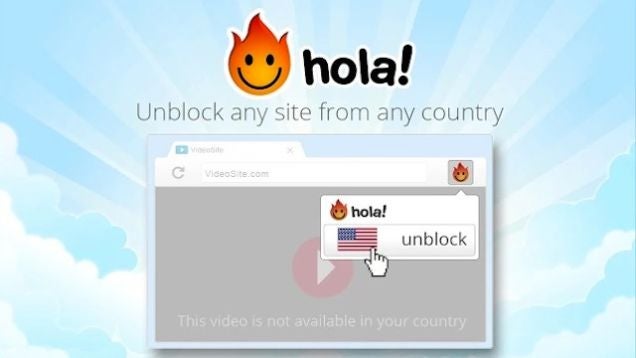 As an American living in Canada, there's one Chrome extension I cherish more than any other: Hola Unblocker, a free VPN designed to help people abroad watch American Netflix, and other streaming US media. Unfortunately, it turns out Hola is up to some dubious business practices, ones that could put its users at risk.
---
While much attention has been paid to America's National Security Agency over the last two years, reports now suggest that Canada's Communications Security Establishment has been playing hardball too. A report by The Intercept claims that the agency's "developed an arsenal of cyber weapons capable of stealing data and destroying adversaries' infrastructure".
---
A "large, sophisticated" tunnel was recently discovered near York University in Toronto. Unlike regular, non-spooky tunnels built for known reasons, the Toronto Mystery Tunnel was forged by hands unknown, for deeds unknown. Maybe it was Drake?
---
The above Terminator-like weapon is Colt's latest, greatest invention. Developed with Defence Research and Development Canada, this is the smart gun Canada wants to fight the wars of the future. And it's hard to look at this insane level of firearm innovation and not think about the birth of the Colt .45.
---
Up until today, my plan for the robot takeover had been to flee to northern Canada, where deep snow and grizzly bears would keep me safe from Skynet. But not any more, because some smartarse decided to teach the droids to ski. Great work, guys.
---