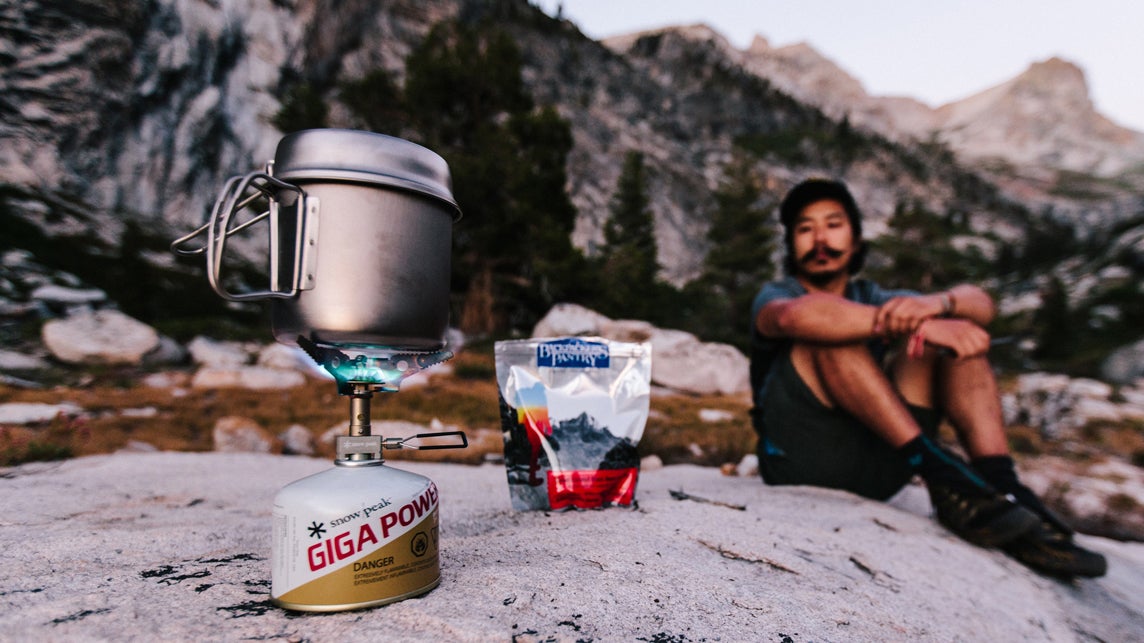 ---
Believe it or not, when camping you can't just survive on toasted marshmallows and s'mores. You need vitamins and protein to keep you fuelled through canoe trips and hikes, but don't toss that pointy stick just yet. Grandpa's FireGrill is compact enough to bury in a backpack, but jam a stick into the end and suddenly you've got the perfect tool for cooking burgers or freshly caught trout over a roaring fire.
---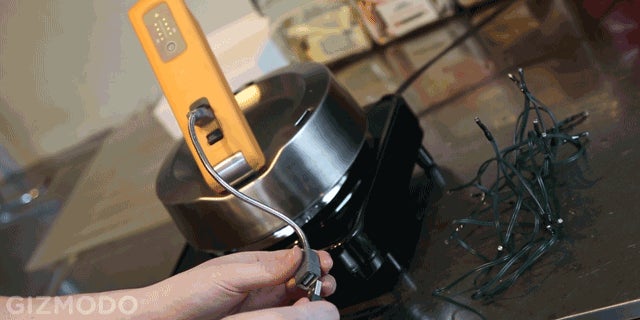 ---
Hunters wear camouflage clothing from head to toe to blend in with their surroundings and sneak up on their prey. But fisherman never do, so Columbia has designed colour-changing shirt with what it's calling a 'Solar Camo' pattern that only appears in the warmth of sunlight, helping anglers avoid being spotted and scaring the fish they're after.
---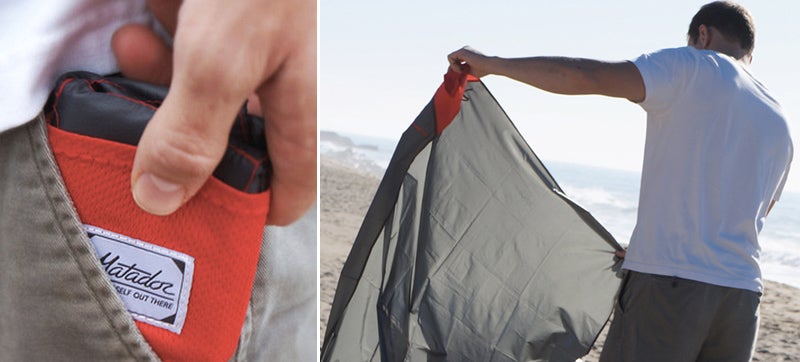 There are some emergencies in life that don't leave you panicked. Like if you happen to stumble across a sunset at a gorgeous park and desperately need to picnic, or you've wandered into an outdoor concert and need somewhere to sit. For those moments the Matador, a nylon waterproof blanket that can easily squeeze into your pants pockets, exists.
---
If you'd rather bring your faithful companion with you on a camping trip than have them stuck in a kennel for a week, you're probably going to want them to be as comfortable as you are. And if they're too big to share your sleeping bag, the Noblecamper gives them their own cosy place to crash every night.
---
When you think of everything you really need for a weekend of camping, what comes to mind? Food? A change of clothing? A guitar? Wrong, wrong, wrong. All you really need is a comfy place to nap away the hours. So Nick Scroggs and Fred Bane created the HackedPack, a backpack featuring the most important camping accessory already built-in: a hammock.
---
We're already well-acquainted with BioLite's ingenious brand of biofuel-burning (and gadget-charging) camp stoves. The startup's newest offering though, takes the original CampStove and turns it into a grillmaster's group-friendly dream.
---