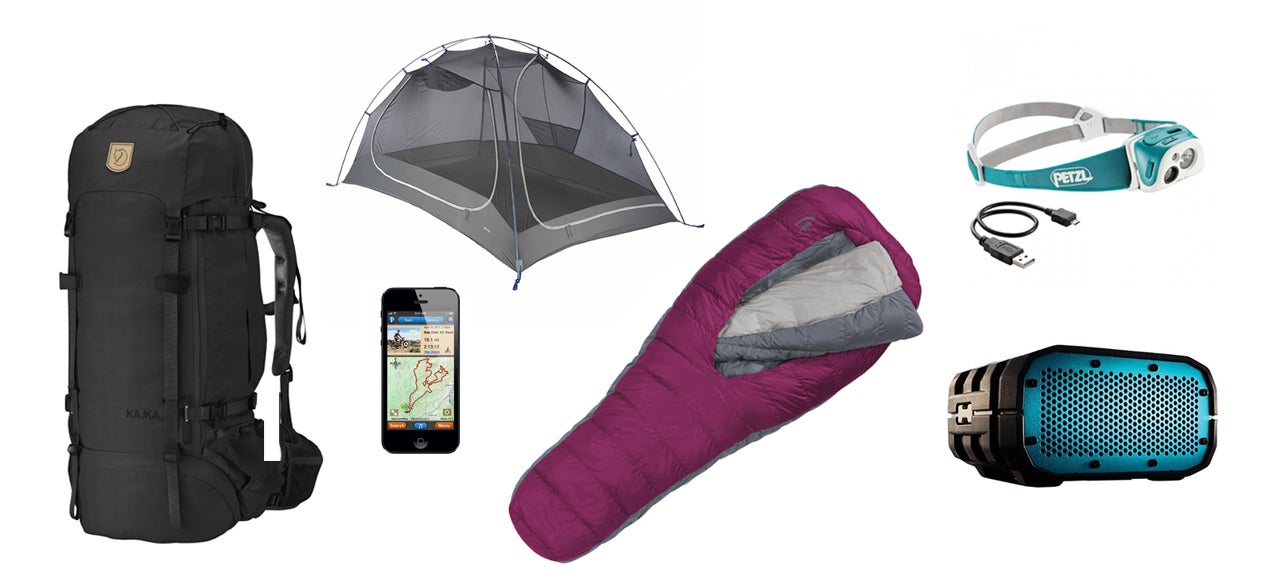 ---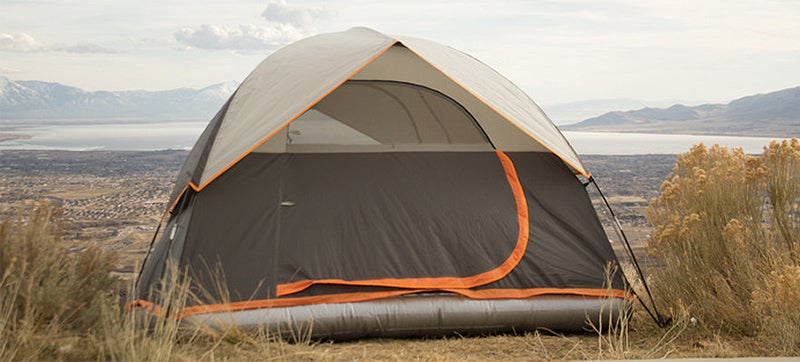 A comfy air mattress can make roughing it feel a little less rough, although wrangling one inside a tent that's a little too small for your queen size bed can be a huge pain. And that's exactly the situation that inspired Dan Robertson to create the Aesent: a tent with a built-in air mattress on its base that's always the perfect size.
---
At one point in time, camping was truly about getting away from it all and only relying on nature for everything you needed. But these days, most new camping gear pertains to keeping your smartphone charged. Not Francesco Faccin's Re-Fire kit, though. It's designed to make camping a little more rugged again — by letting you start a fire using nothing but wood and elbow grease.
---
There's nothing quite like roasting a meal you just caught while you're braving the great outdoors. It's an experience made all the better with a campfire grill that doesn't feel like a sack of bricks in your backpack. And while designerRoee Magdassi's Stakes grill doesn't exist just yet, we're hoping at least one manufacturer sees the brilliance of this design.
---
Camping used to be all about getting away from the clutter of our increasingly connected lives. But then electronic devices became "mobile", which it turns out means "magnetically attracted to our thumbs," and solar charging was a necessity. Now Eddie Bauer (the company) is making a tent with a built in solar charger, and Eddie Bauer (the badarse) is probably screaming obscenities in his grave.
---
When shopping for that special someone who loves the great outdoors, it's easy to be overwhelmed. There are so many companies and so many items with so many different features that it's hard to know where to start. That's why we thought we'd kickstart this party with some of our favourite camping gear. We hope H.D. Thoreau would be down.
---
Under most circumstances, the combination of trees and fire would be the stuff nightmares are made of — or dreams, for the pyromaniacs among us. But in eight days, the brilliant minds behind BioLite are going to be harnessing the power of fire with a giant, custom-built CampStove a full 200 times larger than its commercial counterpart, all to light up one glorious Christmas tree.
---
When you're heading out into the wild with nothing more than a backpack to carry all of your supplies and gear, packing light and compact is your number one priority. And when mother nature is serving as your outhouse, a shovel has to be at the top of your packing list — preferably one as light and slim as the GG Camp Shovel, which looks no bigger than a shoe horn.
---
The romanticised image of a picnic in a beautiful park on a sunny afternoon never seems to come to fruition once you actually have to deal with the logistics of dining on an uneven blanket. But all hope's not lost; a creation awkwardly called the Tablanket — a compact folding table with a blanket built-in — could potentially save your romantic outing.
---