It's been more than a decade since the US Army adopted its first pixelated camo pattern — it was the start of the Iraq War, and the blocky digital pattern seemed to signal a new era of futuristic warfare. One problem: It didn't work. At all.
---
Video: The camouflage on this fish is so impressive that you can barely see it. I mean, it's essentially invisible. Anytime it stops, I lose track of it because it blends in so perfectly with the ground. Even when it's moving, it looks more like a pile of dirt than an animal. Amazing.
---
It's been a big week for chameleons. On Tuesday, scientists announced they'd worked out the secret to the cross-eyed lizard's colour changing skin. A day later came the announcement that we'd replicated the skin artificially.
---
Octopuses have become my favourite animals because it's very clear that they possess super powers from an alien world and even clearer that they use those powers for evil (or exactly how I would use them). Here's an octopus showing off his truly incredible camouflage powers. It goes from a brown mound to a blue water alien real quick.
---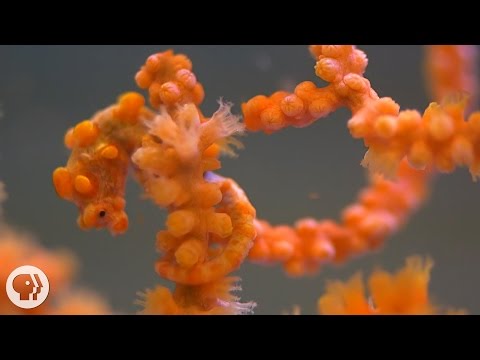 Video: Pygmy seahorses are super tiny creatures that have the awesome ability to camouflage. They attach themselves to colourful corals and blend in so seamlessly that I have a hard time picking them out. What's cool is that even if the pygmy seahorses are descendants of orange seahorses, they can adapt and become purple if that's the only coral nearby.
---
In the early days of modern warfare, ships protected themselves from German U-boats with wild, eye-catching painted patterns called dazzle. The military moved on to new forms of camo decades ago, but for carmakers, dazzle is still the best way to protect prototype cars from being photographed.
---
The general idea behind visual camouflage, which is to make distinctive, recognisable shapes difficult to pick out against a background, was nothing new in 1914. The point of camouflage isn't necessarily to make oneself totally invisible, which isn't practical for a large army.
---