Gizmodo Video Guide: From internet connected locks to smart lights and alarms, it's now easier than ever to add a little extra security to your house. Let's start by exploring the basics of DIY home security cameras.
---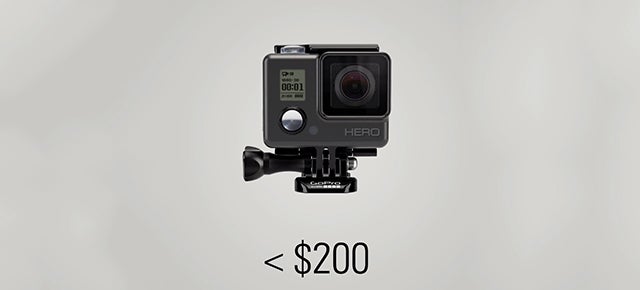 ---
Through apps and accessories, our smartphones can be almost any digital tool we could ever need, including a thermal camera as FLIR showed us earlier this year. Not surprisingly, competing products to the FLIR ONE have started to appear, including the Seek thermal camera which promises a considerably smaller form factor and a cheaper price tag, without sacrificing too much in terms of its capabilities.
---
Conflict photographers regularly report from war zones and disaster areas. This is tough stuff — creating images of anguish and death and upset, remaining distanced from the events without affecting and influencing them or losing your humanity. For something different, TIME assigned a photographer to catalogue the disaster of The Last Of Us: Remastered.
---
Need a new camera? You were already spoiled for choice, but that decision has just become even harder. A swathe of new cameras, lenses and accessories are currently on show at the world's largest photography show. Here are all the new toys that were unveiled at Photokina in Cologne over the past few days.
---
Now, I already had a vague inkling that Japan's most adventurous tech company would have some interesting announcements at IFA 2014. Sony has done the unthinkable, though — shoe-horned a relatively massive APS-C imaging sensor into one of its cut-down lens cameras. No screen, just a few buttons — just a whole bunch of pixels and Wi-Fi working their magic.
---
Video: When it comes to punishing GoPros, Copenhagen Suborbitals definitely takes the cake: The experimental rocket-building start-up mounted an action cam right in the line of (literal) fire during a rocket test. Astoundingly, the thing survived. It's been to hell and back, and it has the video to prove it.
---
If you're looking for a new camera, choosing one is difficult enough in the first place. If you want a camera that looks the part as well, your choice becomes more difficult, but only because you have a bevy of beauties to pick from. Here are a few of our expert choices for a top-of-the-line, retro-styled digital camera.
---