The world is full of things you can't see: the heat coming off your hand, the spray of a sneeze, even the sound of two hands clapping. But a simple camera trick called Schlieren flow visualisation turns those invisible waves of light into beautiful plumes of movement. With this trick you can literally see invisible things.
---
There was a time back in the mid-1970s — around about the era of the Canon AE-1 — when photography was simple. Automatic exposure made taking good pictures easier than ever before, and cameras were getting cheaper by the day without sacrificing design or build quality. Some time in the new millenium, with the birth of mirrorless, things got complicated, and cheap cameras felt cheap. The Fujifilm X-E2 is a breath of fresh air — it's easy to use, and built very sturdily, but doesn't skimp on cutting-edge features.
---
Nikon's enthusiast and semi-professional cameras since 2009 — the D5000 and D7000, and their subsequent successors — have kicked goal after goal after goal. Each incremental product release has addressed customer concerns, added new features, and bumped up their imaging sensors' megapixel count. That trend thankfully continues with the latest D5300.
---
The next iteration in Panasonic's excellent stills-and-video mirrorless GH camera line-up, the LUMIX DMC-GH4, now has an Australian price tag. That's great news for anyone thinking of moving over to the new camera, which boasts native 4K video recording capability and a hugely improved imaging sensor. Like the GH3 before it, the new GH4 will likely become the camera of choice for indie film crews and professional cinematographers on a budget.
---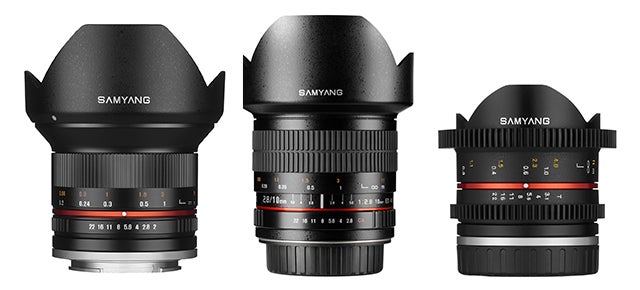 ---
While we notice the passing of seasons, mostly in the change in temperature, it's hard to pick out the finer details of the environment's eventual transition from the warmth of summer to the depths of winter and back again via the middle grounds of autumn and spring. Sure, you can compare regular photos to spot the less-obvious differences, but wouldn't it be better to watch it in timelapse form instead? How about hyperlapse? I have good news for you then!
---
With camera in hand, subject in frame and my finger on the shutter button, I can't say I've ever contemplated exactly how the auto-focus system in my photo-taker works. That doesn't mean it's not an interesting topic of conversation and if you actually don't know what's going on inside your camera, this video from Sony's LearnTV channel should prove educational.
---
---
The Sony A7 series marked a turning point for photographic gear, but it also overshadowed another new Sony offering every bit as unique as its full-frame companions. The RX10 was designed to bring powerhouse features into a practical and versatile package. For that reason, it holds vast appeal for many different types of shooters.
---