Loading page
Video: I'm totally safe and sitting in front of a computer screen, and yet I'm sweating because watching this guy pull his crazy jumps from buildings is just not OK. This one is especially brutal because I really didn't expect him to end up where he landed. He starts on the roof of the building 40m in the air and ends up safely down in the harbour — but I thought he was gunning for that soft middle landing of water between the dock and not, like, on the freaking other side.
---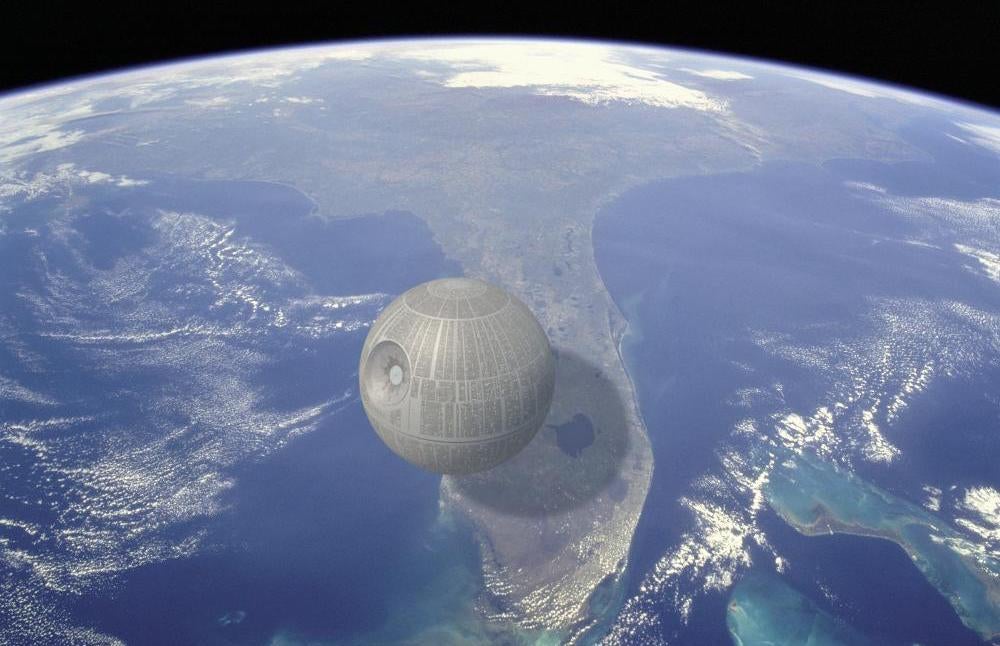 Image Cache: This wonderful photo series comparing the size of things by Kevin Wisbith is a really fun way to earn some brain wrinkles, because it gives you a better sense of the true size of random buildings, ships, machines and other objects. You get to see things like the Death Star hover over Florida in space, a B-2 bomber stretch across the width of an entire football field and the Titanic lay out on top of a freaking aircraft carrier.
---
Video: Here's a compilation of crazy runs, jumps and parkour tricks from Oleg Cricket, a daredevil who was either born without fear or recently made into some sort of superhero. Hell, maybe even both. You can see him sprint and jump off the side of skyscrapers, flip and twirl over gaps between buildings onto the roof next door, and even jump down multiple stories from the balcony as if he were Spider-Man. Oleg is nuts (even when compared to other parkour guys) but he's really, really good at what he does.
---
Wood is the future. That's the feeling you get after looking through the 2016 award winners named by WoodWorks, the United States' wood building council.
---
Video: Because of the city's history, unique geography, the towering buildings, the cramped quarters, all the greenery nearby and the water pushed up against the city, Hong Kong is a pretty magnificent place to photograph. Taking pictures of what's above and what's around and what's below is always pretty to look at. This drone view of Hong Kong might be the most spectacular of any photo or video footage ever taken of the city.
---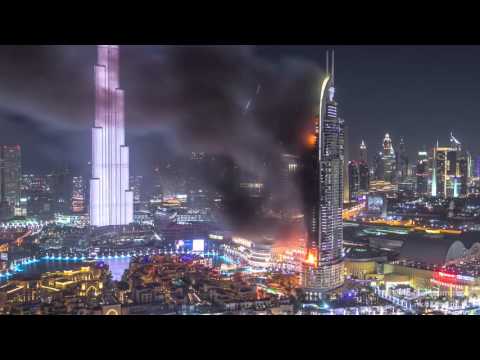 Video: On New Year's Eve, the 63-storey Address hotel in Dubai caught on fire. It was a scary sight made worse as the back drop to the fire was the Burj Khalifa (and Dubai's New Year celebration). The entire skyscraper seemed to be burning! But thankfully only 14 people suffered injuries. This time lapse by Kirill Neiezhmakov shows the skyscraper on fire in incredible detail. It's such a jarring visual, the recognisable Dubai skyline engulfed in fire and dark smoke.
---
Video: Light pollution. It really screws up the view. It would be so great if the stars in the sky could still be seen over big metropolitan areas. But it doesn't work like that. You have to go far away from civilisation into deserts and nature to see the stars and cosmos the way they are meant to be seen. David Oliver Lennon wanted to bring the beautiful night sky closer, so he layered the sky in Tasmania on top of the skylines of big cities. It's truly stunning.
---
Loading page