---
---
Describing architecture as "instant" can mean different things to different people. During the post-War housing shortage, it meant prefab homes that went up in weeks. For disaster survivors, it can mean something as simple as a shelter that's assembled in hours. For the military, instant architecture is closer to instant — aircraft hangars and medical tents that pop up in mere minutes.
---
---
Elysium, Neill Blomkamp's long-delayed futuristic Matt Damon vehicle, tells the story of a class war between the unwashed masses, who live on Earth, and the super wealthy, who live in an absurdly opulent community in the sky. And, as it turns out, the super-luxe buildings of Elsyium's tomorrow actually exist right here in the present day.
---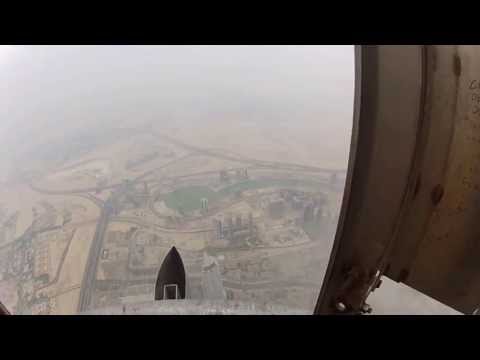 Dubai-based photographer Gerald Donovan went to the top of the tallest skyscraper in the world — the 830m tall Burj Khalifa — just in time to watch a sand storm engulfing the city. It wasn't a pleasant experience, but he captured it on this video.
---
---
---