Loading page
Video: The butterfly is in a much heavier weight class compared to the ant. But when you have a bite like this ant, it doesn't even matter. Watch as the butterfly pokes its proboscis around until it irritates the ant enough for the ant to fight back by locking its jaws on the long, straw-like feeding tube of the butterfly.
---
Video: To test the sticking power of the glue used inside its Gokiburi Hoi Hoi roach traps, a Japanese pest control company called Earth Chemical created a human-sized version and then made a scientist, athlete and sumo wrestler attempt to get from one end of it to the other. They all failed miserably. But watching the three of them get painfully stuck might actually be harder than trying to get across this mess yourself.
---
Video: Meet the Drosera Capensis, also known as the Cape sundew. It's a deadly little thing that looks like some sort of alien finger trap, but it's actually a carnivorous plant with sticky tentacles that basically entomb bugs that come across its way. It's incredible to see how it traps the bug as if it were hugging it to paralyse it, and then folding vertically to trap it forever.
---
Video: Photographer Levon Biss takes such incredibly detailed pictures of insects (most smaller than 1cm) that he can blow up his insect portraits to nearly 3m in size. It's a treat to see him work. And there is just so much work involved in photographing each insect. He lights each specific section of the bug (antennas, eyes and so on) and photographs them individually so that every part will look its best. Because he uses a microscopic lens to capture the detail in each bug, he has to take thousands of photos to make up for its shallow depth of field. His final images are made up of 8000-10,000 photographs. Incredible.
---
Image Cache: Does it come as any surprise that a portrait photographer's hobby would still be photography? Given that Levon Biss didn't have room for an entire portrait studio at home, he turned to shooting insects in his spare time. But his macro setup and skills have resulted in some of the most spectacular insect portraits you'll ever see.
---
Video: Why can't I look away? Maggots and bugs and creepy crawlers gross me out in every which way and yet I'm so fascinated with seeing how they attack a John Dory and Gunnard fish over a multiple week period. The fish are wiped completely clean, there's not a single bit of flesh on them after the bugs go through.
---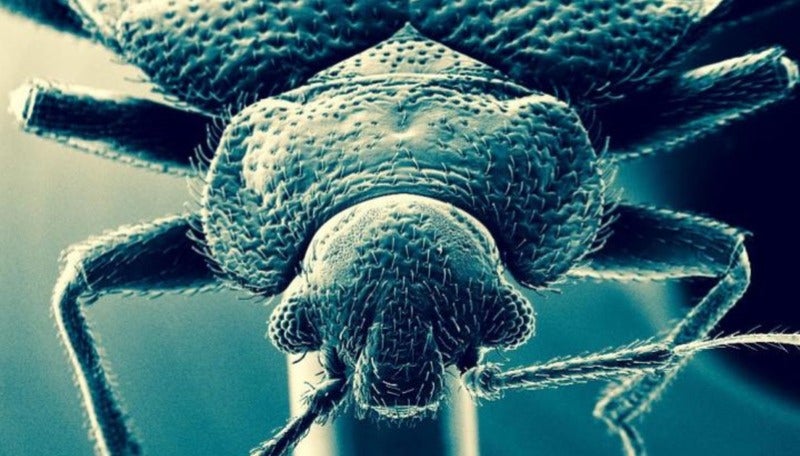 ---
Video: Here's time lapse footage of a garden orb spider building out its web. It's really interesting to see the process from the start when it seems like a few random strands connected to each other, and especially cool to see it at the end when it's all completed and ready to catch its first prey. The whole web spinning process is detailed perfectly to help you understand what's going on too.
---
Loading page