Loading page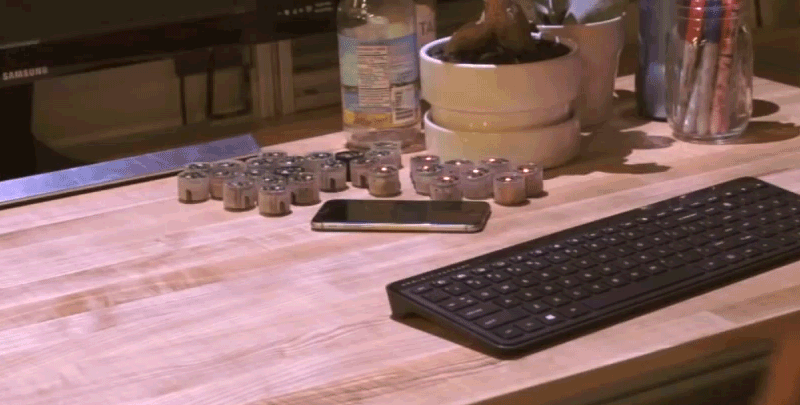 Making robots act like humans is hard, but making robots act like insects is considerably easier. And if you've ever seen a towering ant hill, or a massive bee hive, you know that thousands of insects working together can accomplish impressive things. So why not have a bunch of tiny robots do the same?
---
Meet the Lichen Katydid, an insect that has such impressive camouflage skills that it can hide in plain sight when walking on a lichen (a plant-like composite organism of an alga and a fungus). The bug's body matches the wisps of the lichen so damn well that you're not even sure which part belongs to which.
---
The Xbox One S makes a great 4K set top box. It's a rare box capable of handling HDR, a part of the Ultra High Definition format that allows for better details in scenes of extreme brightness or darkness. But the HDR on the Xbox One S is currently experiencing some significant bugs that firmly drop the console from best in class.
---
Video: It's slightly uncomfortable to see a hornet climb out of its cocoon from this close of an angle, but there's also something really captivating about seeing it stretch out and discover its own body and surroundings for the first time. I imagine it must be like waking up with a massive hangover with no memory of what happened the night before.
---
Video: How many thousands of ants do you think are in this floating ant raft? I mean, the size of it is just ridiculous and there's more ants clumped up in balls on top of the raft too. Ants have been known to link their legs and mouths with each other to create these sort of ant rafts during flooding but this one is more like the size of an ant island. Apparently, they can survive for weeks just holding each other like this.
---
Video: Watching flowers bloom in a timelapse is always fun because they sprout up in this graceful, almost balletic way. Artist Yoshiyuki Katayama somehow managed to add bugs crawling to that dance of flowers which makes it even more lovely to see because it's like watching life happen at two different speeds all at the same time.
---
"8000 locust, 2000 crickets, 4000 cockroaches. See you tomorrow night," was the text Huck Magazine writer Michael Segalov received hours before activists unleashed those exact breeds and quantities of insects inside a Byron burger location in London. The bugs came from activists upset by some recent anti-immigration activities at the chain and their vengeance was swift.
---
Video: The butterfly is in a much heavier weight class compared to the ant. But when you have a bite like this ant, it doesn't even matter. Watch as the butterfly pokes its proboscis around until it irritates the ant enough for the ant to fight back by locking its jaws on the long, straw-like feeding tube of the butterfly.
---
Video: To test the sticking power of the glue used inside its Gokiburi Hoi Hoi roach traps, a Japanese pest control company called Earth Chemical created a human-sized version and then made a scientist, athlete and sumo wrestler attempt to get from one end of it to the other. They all failed miserably. But watching the three of them get painfully stuck might actually be harder than trying to get across this mess yourself.
---
Loading page