Need an easy way to gross yourself out? Watch this video that describes six different parasites by Asap Science. You have worms that create a nest around your butt hole, parasites that take over the tongue of a fish, ants that can become zombies and a whole lotta other scariness. What's least comforting is how unavoidable it all seems. The littlest things can eventually be the most damaging.
---
Flies are a nuisance. At worst, they're landing their dirty poop-feet on your or your stuff. At best, they're targets for your salt shotgun. But flies are secretly really cool, and the scientists that study them have some amazing tools.
---
Better be careful what you search for on your iPhone. Chrome's incognito mode on iOS 7 is leaky, and your embarrassing searches might not be as safe as you thought.
---
Just the other day we came across an iOS 7 vulnerability that will let creeps see your photos and even share them from behind the lockscreen. But that's not all! Turns out you can make calls from behind the lockscreen too.
---
Got fancy new iOS 7 on that iPhone of yours? Beware. There's a simple bug that can let anyone blow right by your lockscreen and look through your pictures and even share them.
---
Complaints from early adopters of the new Nexus 7 claimed the device's touchscreen was rather out of whack, with owners baffled by phantom extra presses registering while typing and making the tablet a bit of a nightmare to use. Google Issued a fix, but it doesn't seem to have fixed anything.
---
According to the Agence France-Presse, "at least" one million cockroaches escaped a nursery in Jiangsu, China where they were being farmed for traditional medicine applications like cancer and inflammation treatments. The bugs got away because of an "unknown perpetrator" who tampered with the plastic greenhouse where they were being raised.
---
Take any completely outlandish idea and put the word 'Florida' in the same sentence and all of a sudden it makes a lot more sense. The US state, known for its roaming gangs of blood-sucking mosquitoes, is hoping to take to the skies to help battle the menace by using camera-equipped drones to spot shallow pools of water where the insects breed and reproduce.
---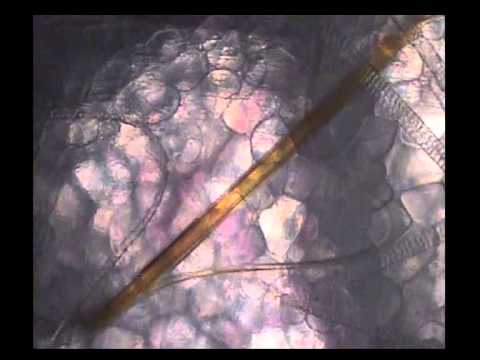 This is a video of a mosquito inserting itself into the flesh of a mouse in search of some blood. Scientists were able to watch the entire process through a microscope to see how a mosquito bites down. It's kinda freaky how flexible the needle can get.
---