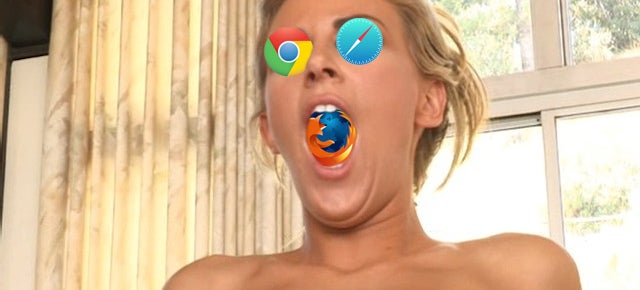 ---
We've seen eavesdropping issues in Chrome before, like one exploit that lets sites ask for permission to the microphone, and then keeps listening long, long after. But now a new one discovered by Guy Aharonovsky goes a step further: it triggers listening with no permission, even if your microphone is completely disabled.
---
If it wasn't for artists who embraced the company's computers, Apple might not have survived to release the iPod. And were it not for MacPaint, the simple (by today's standards) bitmap-based painting program included with the original Macintosh, those artists may have never fell in love with Apple in the first place. But if you're too young to remember what all the fuss was about, now you can relive MacPaint in your browser with CloudPaint.
---
Web browsing on the iPad — or any tablet for that matter — is far too frustrating of an experience for what's really one of the device's most basic uses. Safari for iOS was designed with an iPhone in mind, so anything larger becomes an awkward mix of sweeping gestures and pointed tapping. Opera's newly launched iPad-only browser, Coast, wants to fix that.
---
There's a lot of info on the web. You're never going to read it all, but you want to, so your browser has fistfuls of open tabs waiting for that rainy day when you'll want to read a two-month-old article that's no longer relevant to anything. But have you ever wondered what all those tabs are doing to your battery life? Wired's Rhett Allain did, so he measured it for Firefox, Chrome and Safari.
---
---