Loading page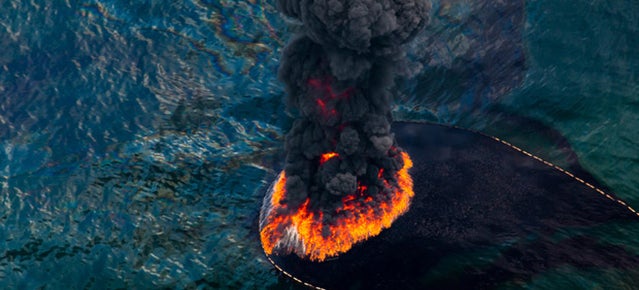 Seattle-based photographer Daniel Beltrá took these images by for the book Spill. They're beautiful, perfectly crafted shots despite their horrible — and gut-wrenching to the point of nausea — subject matter: The 2010 BP Deepwater Horizon oil spill in the Gulf of Mexico.
---
Ah man, don't you hate those days where everything goes totally right except for when you, I dunno, step in a puddle? BP CEO Bob Dudley feels like that about BP in 2010, except his "puddle" was an environmental armageddon.
---
---
BP knew about the Deepwater Horizon oil rig's safety risks a year ago. So, naturally, the "critical alarm system" that would've warned workers bad things are happening was intentionally disabled before the explosion that took down the rig.
---
Loading page