Personally, I need breakfast. Almost every morning, I wake up early feeling hungry, and it's only once I banish my morning hunger that I'm ready to fire. By mid-morning, I take a break and enjoy a snack.
I've used a personal anecdote because it's likely that eating breakfast – or skipping it – may simply reflect a personal preference for timing food intake. Not everyone enjoys eating first thing in the morning. But your first choice of foods may contribute to an overall healthy diet.
---
Video: What would you say about eating a breakfast sandwich on a pizza? Sizzling bacon, a runny egg and perfectly melted cheese on top of pizza dough. Maybe add mushrooms and chives if you'd like. How can you say no? I know I couldn't. Even if there's no tomato sauce, I'd eat the heck out of this breakfast pizza every morning.
---
There's nothing better than cereal for dinner. You get home after a massive day and pour yourself a delicious bowl of corn flakes to rip into. Clearly, Bryan Robertson thinks so too. He's the man behind Cereal Anytime: a restaurant opening in Melbourne that plans on serving nothing but cereal all-day, everyday.
---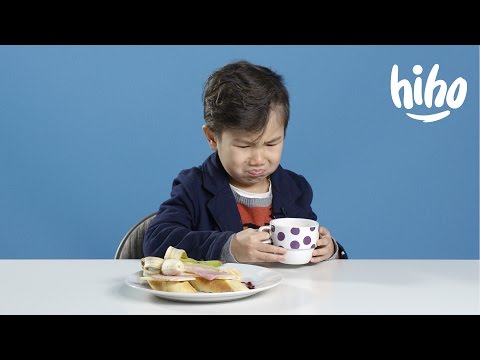 Video: Kids are cute and also hilariously picky eaters, so they're pretty perfect for this experiment by Cut Video that makes them eat different breakfast foods from all across the world. It's fun to see how they react and also interesting to see what different countries eat for breakfast.
---
No longer do those wanting to eat healthy at breakfast have to live in fear of the backlash from the grapefruit they're digging into. This Citrus Sectioner replaces your spoon with a purpose-built contraption that safely and easily removes a wedge from your favourite morning fruit — minus any geysers of blinding juice.
---