---
Hiking through the mountains, riding dirt bikes, catching fish or chasing critters can be thirsty work. But, outdoors activities also put huge restrictions on the weight and size of what you can carry with you. Here's how to relax around a campfire with a nice drink at the end of a long day, without breaking your back.
---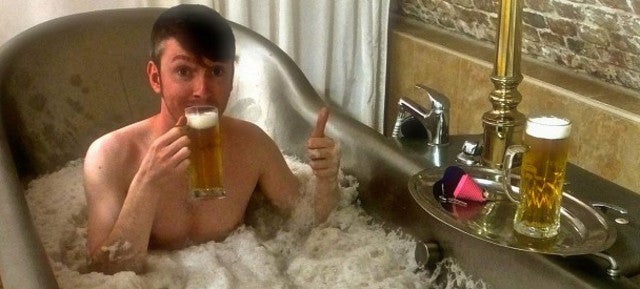 The Czech Republic is a nation renowned for its beer. The home of Pilsner, with first class breweries everywhere you turn, you're as likely to find a great place to stop off for a pint on its street corners as you are to see a McDonald's. However, for my recent trip to the Czech Republic I wanted to go one better than just getting sloshed drinking beer — I wanted to bathe in the stuff.
---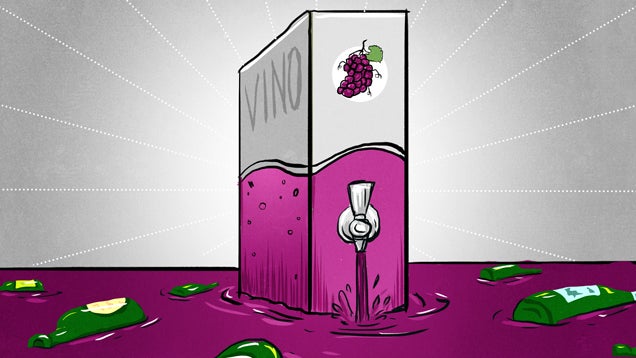 ---
The unique shape of this stainless steel flask makes it look like a blood bag full of life-giving serum for the T-1000 from Terminator 2, and that's not too far from the truth. The prototype for the Liquid Body Flask was actually created by pumping water into a couple of panels of stainless steel welded together at the edges until they inflated like a water balloon.
---
A toasty pair of knitted mittens will certainly keep your hands warm in winter, but what about the rest of you? In addition to a parka and long underwear, nothing helps your body fight freezing temps like a belt of bourbon, or a shot of whiskey. And no matter where you are, you can secretly nip at the hooch with these flask-packing mittens.
---