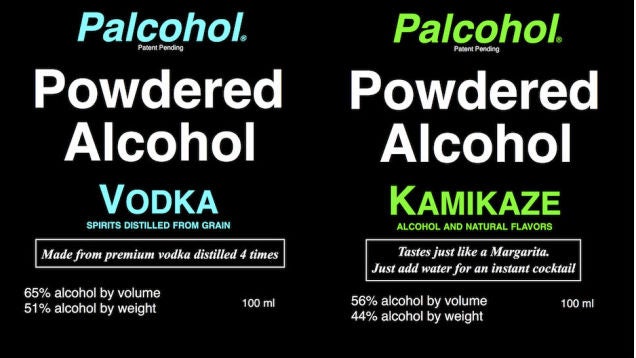 ---
Our friends at Pop Chart Lab love tracing down the tangled, tortuous branches of the family trees connecting some of our favourite things. They have done it for beer, and now they're switching to the hard stuff, with a lovely taxonomy of the world's many types of whisky.
---
Vaporising, and then inhaling alcohol has gained a lot of attention lately. In the 1950s it was introduced as a treatment for excessive fluid in your lungs, called pulmonary edema. It's now gained popularity as a way to quickly become intoxicated. Proponents of this process-to-become-plastered, tout several benefits compared to drinking it. Many claim you get drunk without any calorie intake. Some state, because you bypass the liver, you can eliminate the alcohol quickly and avoid the dreaded alcohol hangover.
---
Sometimes when you go a stadium to watch a game or an arena to watch a concert, you'll have the option of buying an overpriced large beer or a slightly less overpriced small beer. Go small to save a few dollars, because the small cup holds just as much beer as the large cup. More beer for your buck!
---
Limoncello! That sweet, tart, and refreshingItalian after-dinner digestif can be a wonderful thing. But, typically, when you go for the store-bought stuff it's cloyingly sweet, and doesn't have any of that fresh zip to it. Here's the good news: It's simple to make at home and customise it to your own taste, giving you the perfect balance of sweet, sour boozeroo.
---
Look, SodaStreams are great for their convenience and ubiquity, but there are some drawbacks. For starters, you can only use them to carbonate water. On top of that, the cost of the replacement CO2 cartridges (which you need to keep yourself "in bubbles") is higher than it needs to be. We've explored other systems that let you carbonate cocktails, but they're prohibitively expensive and very inconvenient. We knew there had to be a better way.
---
When you travel the world, having a few drinks with your hosts is a great way to get a sense of the local culture. But excessive alcohol consumption can cause physiological consequences. Don't worry — a hangover is universal, and your new friends probably already know a way to cope with it.
---
2013 was a good year for drinkin'. We investigated Australian beer science, we traveled the earth to see how your favourite spirits are made, and we drank cognac out of a bone. We had a great time, and we were glad you came with us. Here now are our favourite Happy Hour episodes from 2013, including some you might have missed.
---