We love a waterproofed Kindle, and we put one through hell, but that's an aftermarket mod, not a feature that comes standard. If you want waterproofed reading on the cheap(er), the new Kobo Aura H2O is for you.
---
Computer graphics and digital effects are integral to blockbusters like Guardians of the Galaxy, but back in 1976 when Lucas created his visual effects company Industrial Light & Magic to help realise the original Star Wars, miniature models were the tools of the trade for special effects — as this limited edition version of Sculpting A Galaxy beautifully illustrates.
---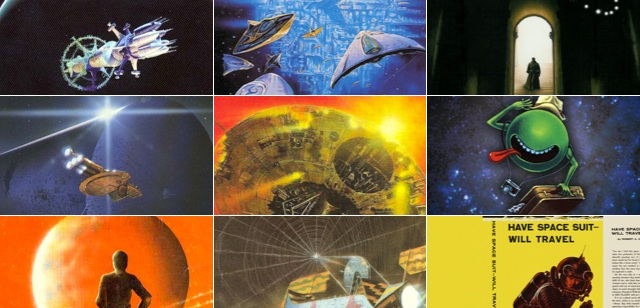 A couple of weeks ago, we asked you to name your favourite book about space travel and explain why. Many of you replied with awesome, succinct and sometimes very funny explanations of your favourites.
---
During World War II, a foe far more insidious than the aggressive Axis powers was felling our boys fighting overseas. Venereal disease had always been a huge problem for US troops, but in 1942 the government got serious about schooling soldiers to be more conscientious with their erections. Protect Yourself is a new book that collects this peen propaganda in one place.
---
Last week my co-worker Eric Limer recommended The Martian, a book about an astronaut struggling to survive after being stranded on Mars. It's been way too long since I read a book about interplanetary exploration, and it's fantastic to be back.
---