If you somehow missed the Harry Potter boat and wanted to read all the books now, you'd have to flip through 4109 pages spread across 7 books. Or if you just want to catch up with the Harry Potter movies instead, you'd have to sit and stare for 19 hours and 38 minutes for all 8 movies. Or you could just read this comic.
---
We love a waterproofed Kindle, and we put one through hell, but that's an aftermarket mod, not a feature that comes standard. If you want waterproofed reading on the cheap(er), the new Kobo Aura H2O is for you.
---
Computer graphics and digital effects are integral to blockbusters like Guardians of the Galaxy, but back in 1976 when Lucas created his visual effects company Industrial Light & Magic to help realise the original Star Wars, miniature models were the tools of the trade for special effects — as this limited edition version of Sculpting A Galaxy beautifully illustrates.
---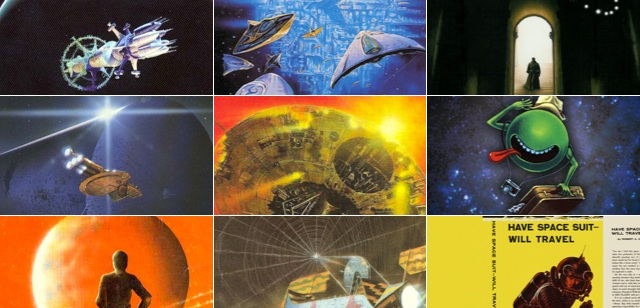 A couple of weeks ago, we asked you to name your favourite book about space travel and explain why. Many of you replied with awesome, succinct and sometimes very funny explanations of your favourites.
---