During World War II, a foe far more insidious than the aggressive Axis powers was felling our boys fighting overseas. Venereal disease had always been a huge problem for US troops, but in 1942 the government got serious about schooling soldiers to be more conscientious with their erections. Protect Yourself is a new book that collects this peen propaganda in one place.
---
Last week my co-worker Eric Limer recommended The Martian, a book about an astronaut struggling to survive after being stranded on Mars. It's been way too long since I read a book about interplanetary exploration, and it's fantastic to be back.
---
Your friendly local librarian hasn't been replaced by technology just yet, but that doesn't mean the library itself hasn't benefited from a few modern upgrades. Wrangling special-order books and DVDs between the New York Public Libary's 150 branches is a daunting task, but it's actually made surprisingly efficient with the laser scanning machines at its Queen's sorting facility.
---
Picking up a book is gratifying: look at me, not reading dumb listicles on the internet! Finishing a book, however, is a challenge. Which of this summer's top-selling books have the highest reader attrition? Dr. Jordan Ellenberg has a semi-scientific way to find out, using buyer-generated info from Amazon to identify this year's most unread book.
---
There are many reasons to abandon printed books for an electronic reader like the Kindle — not the least of which being an option to completely waterproof it. But paper books can now boast the same ability to shrug off a soaking with this inflatable floating life jacket that lets you keep reading wherever it's wet.
---
"Kirk refuses the advances of a woman. This is a bad universe." This is just one punch line — of many — from "Fun with Kirk and Spock", a soon-to-be-released, 64-page book from Cedar Mill Press. It's a humorous take on the first series of Star Trek that portrays James T Kirk and Spock as a pair of trouble-making adolescents.
---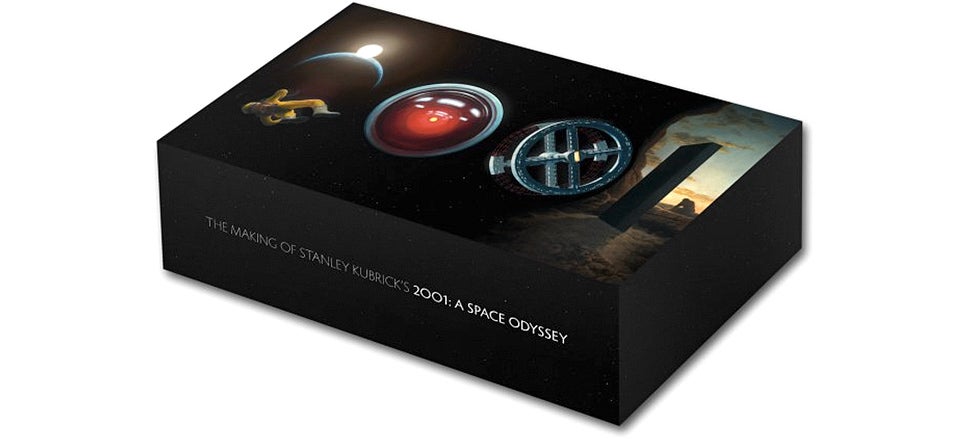 What's most notable about Stanley Kubrick's 2001: A Space Odyssey is that the epic science fiction adventure was made using old-school practical special effects, well before computer graphics became a staple of the film industry. So when someone like Taschen releases a four-volume book set detailing the film's production, you just know it will be chock full of wonderful behind-the-scenes images — not just screenshots of 3D software.
---
Fresh off settling a lawsuit that accused it of collusion with publishers, Apple is ready to take the money you were planning to give to Amazon but can't. Since Amazon is in a fight with Hachette — the world's largest bookstore and one of the world's largest publishers respectively — and refuses to let customers pre-order any books from the publisher, Apple has stepped up to fill the void.
---
This past April brought disappointing (but relieving?) news that a book long suspected to be bound in human skin in Harvard's library was, in fact, bound in sheepskin. Nothing here, move along, right? But no! Now Harvard has confirmed, for the first time ever, one of its other books is indeed sheathed in human skin.
---