Just in case you were still being fooled into thinking that the TSA is good for, well, anything, follow along with YouTube contributor Terminal Cornucopia as he constructs a home-made "FRAGGuccino" from stuff you can buy from airport terminal kiosks — you know the ones you can enter after passing through security.
---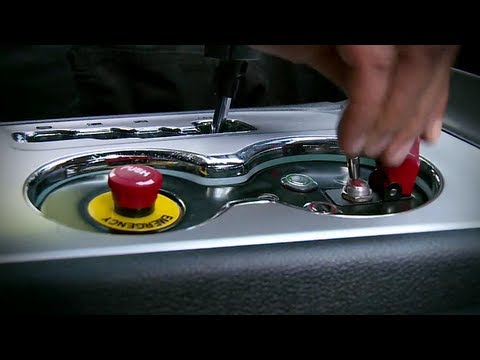 In an attempt to thwart and discourage the use of cars and other vehicles in suicide bombing attacks, NATO has been funding the development of a compact electromagnetic jammer that can safely cause an engine to cut out before a bomber reaches their target.
---
---
Because my imagination is trapped within the confines of my human pea brain, I always giggle to myself when I see dogs sniff anything and everything they run into. But dogs have 50 times more olfactory cells than we do! Of course, they would put it to good use. And of course our human pea brains would put a dog's nose to good use in finding bombs. How do we train man's best friends to find explosives?
---
By 1945, Allied forces were knocking on Japan's front door. As the Empire's military grew increasingly desperate, it began to focus on eliminating the Allies' willingness to fight — by intentionally crashing manned aircraft in kamikaze attacks. And for pilots aboard one breed of these notorious flying coffin, the MXY-7 Navy Suicide Attacker Ohka, death wasn't the last resort, it was the only one.
---
"Be alert but not alarmed." That was the tagline of Australia's first prominent terrorism awareness campaign back in the early-2000s. Hotlines were set up, ads were all over the telly, and people were generally advised to watch out for home-grown threats. It was a great idea, and now the government is out to revive the campaign against home-grown threats, but in doing so it seems to have given us a shopping list of ingredients for home-made bombs.
---