Loading page
With billions of wireless devices shipped across the globe every year, it is safe to assume that most of us carry at least one wireless gadget with us much of the time.
---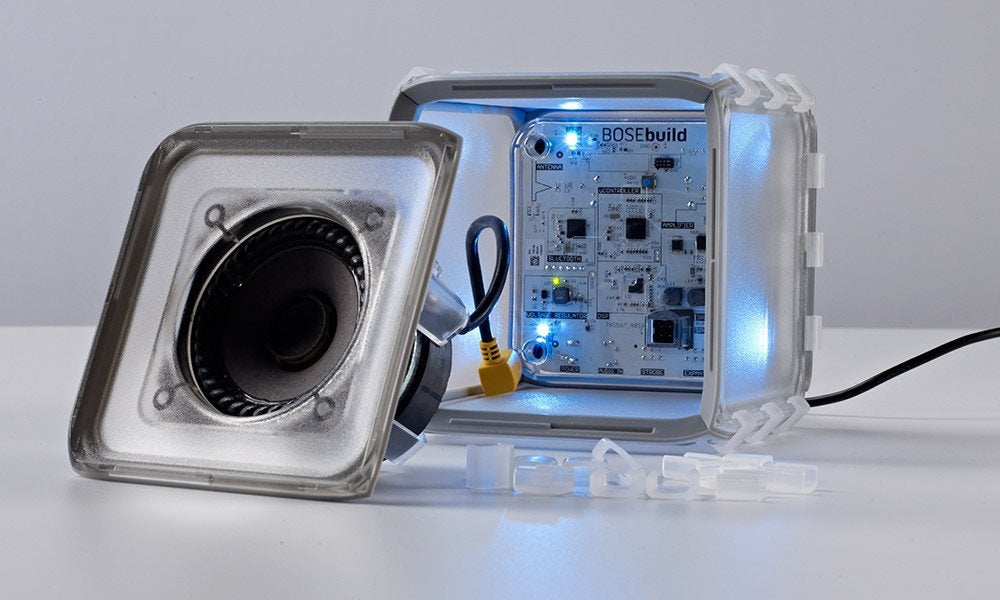 Every company wants kids to build stuff — not in an illegal child labour kind of way but in a fun, educational kind of way. Ball robots are teaching kids code and Google's new modular blocks work towards a similar goal. But Bose's BOSEbuild speaker is more interested in teaching the ins and outs of sound and speaker design. It also looks cool as hell.
---
We love Bose's QuietComfort 25 headphones — they're some of the most powerful, comfortable, hiss-free noise cancelling cans that we've ever used. We didn't exactly think the 3.5mm headphone cable was an inconvenience, but clearly Bose did. The new QuietComfort 35s integrate Bluetooth, and also have an internal rechargeable battery to boot.
---
In a world that cherishes gadgets that keep getting smaller and lighter, the Fluance Fi70 is a big hulking WTF. The $US500 ($679) Bluetooth speaker is as big as your parent's oldest television set and weighs in at a hulking 37kg. It's so ridiculous, so surprisingly handsome, and so cheap that I almost want to buy it. Almost.
---
---
If you're the kind of person that carries valuable tools around with them, or that rides a bike and parks it in a public place, you're setting yourself up for grief. Anyone can pick locks with a little practice. But what if you equipped yourself with a padlock that didn't have a key? The LockSmart Mini is a padlock that uses Bluetooth and talks to your phone to unlock.
---
An unknown breakthrough in consumer levitation technology has led to an influx of floating speakers that don't sound any different, but look kinda cool — were this the mid-'80s. Before you write them off completely, someone has managed to find a way to make these novelties genuinely worthy of your desk space, as a tiny Death Star replica.
---
Loading page