Loading page
Every kid wants one, but lightsabers have to be one of the most dangerous items in the Star Wars universe. A kid at the controls of the Death Star would cause less damage than one swinging around a laser sword. This immersion blender, featuring the hilt of Vader's lightsaber for its handle, isn't much safer, but at least you can't cut your hand off with it.
---
Video: Looking for a fun weekend project that promises to improve every last part of the forthcoming Summer? Do what Instructables' Mike Warren did and combine a gas-powered chainsaw with a blender for making the smoothest margaritas without the need for a power cord.
---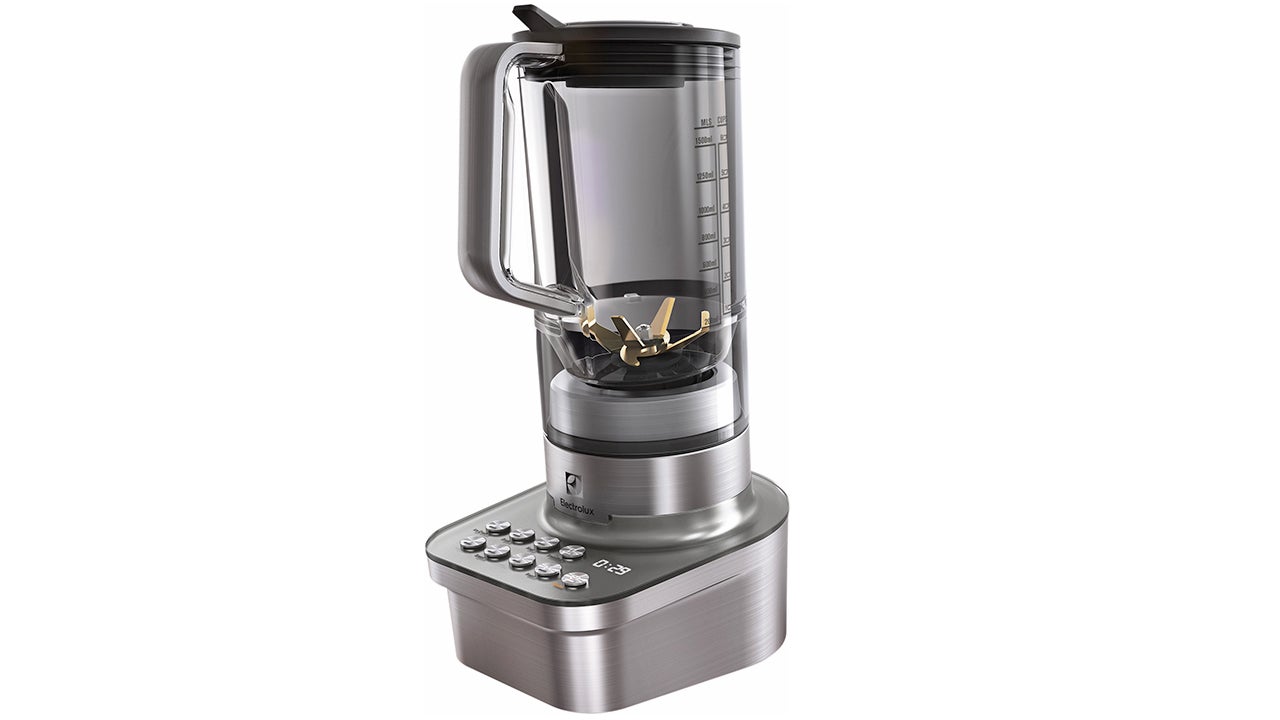 It's generally assumed that the faster the blades in a blender spin, the better it will work, right? Wrong. Over-blending fruits like strawberries can lead to crushed seeds that make a smoothie taste bitter. So Electrolux's new tilted blender uses a less powerful motor, combined with an improved design, to actually help your food taste better.
---
It didn't take long for those "Will it Blend?" videos to get long in the tooth. You can only watch so many smartphones being torn to shreds before the novelty wears off. But to celebrate the birth of his 40th grandkid, Tom Dickson tosses a mountain of magnetic Buckyballs into the blades and the results are as spectacular as they are incredibly dangerous to try at home. Seriously, don't try this at home.
---
I would do basically anything to try a bananaberry, kiwigerine or pinegrape. No matter how varied and colourful nature is, I will always want more delicious fruit options. And Ogilvy Brazil knows. They sense my weakness.
---
Magnets can do more than just heat your meals — they can power the rest of your cooking gadgets as well.
---
The staff over at Food Republic spend their days obsessing about all the delicious things that go into our stomach. So it makes sense they'd know what gadgets are best suited to the creation of good food. And now that the weather has cooled off, they've turned their attention to warm foods…
---
How much power does a man need to make summer cocktails? How many Hawaiian short-sleeve shirts? How much badassery? NOT ENOUGH, I SAY! Which is why I need this blender, made with an old-school 1958 Johnson outboard motor:
---
Anyone with a boat powered by a vintage Johnson motor will tell you that a well-maintained outboard engine can last decades. When its does finally die, don't discard it. Convert it into the best-looking blender ever.
---
Loading page