Even if you didn't see Interstellar, you've probably heard about how black holes have an "event horizon" — and, once you pass it, you're mashed into multi-dimensional mush. But now some physicists believe we got it all wrong. Black holes are more like fuzzy balls of cotton with no event horizons at all.
---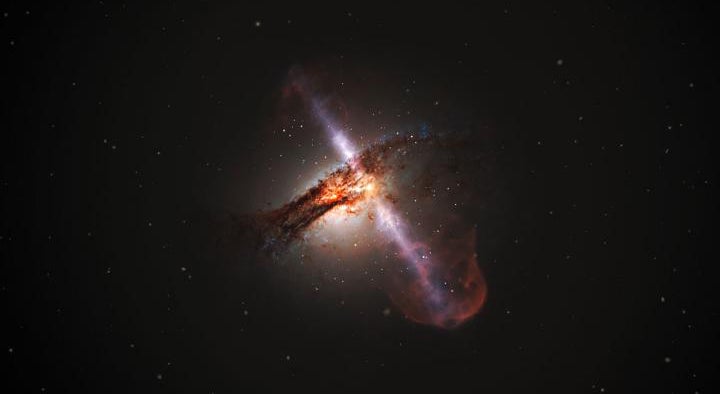 ---
We don't have to worry about the gigantic black hole at the centre of the Milky Way Galaxy — the scale of its machinations take place over millions of years. There is no doubt however that it is a powerful entity, one NASA recently discovered has the ability to snuff out entire stars with a blast of X-ray "wind".
---
In a galaxy far, far away — 12.8 billion light-years away to be more exact — is a newly-discovered supermassive black hole that weighs as much as 12 billion of our suns. The most surprising thing about the black hole, though, is not its size but its age.
---
One of the many reasons why Interstellar was such a wonderful movie was that it used genuine scientific equations to show what happens in the vicinity of a black hole. But, just like the actors in front of the camera, it seems the black hole also got a little make up to make it more presentable for the big screen.
---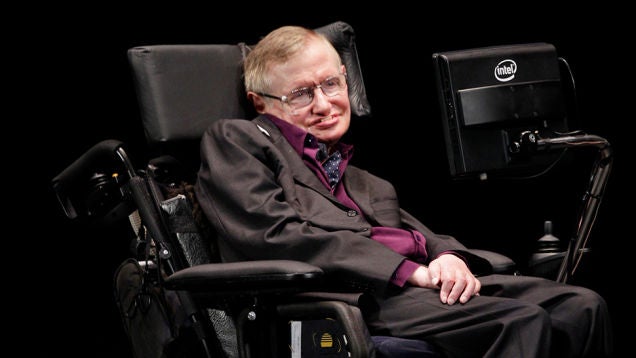 The fictional version of Stephen Hawking is getting a lot of attention thanks to the biopic The Theory of Everything. But real-life Stephen Hawking is far more badass than his big-screen counterpart. He's also up for discussing his theories on pretty much everything, as Wired's recent interview shows.
---

Hey there, human, want to feel some awe? Look at this newly released NASA image set of two galaxies, each with a supermassive black hole at its heart, colliding in a violent spiral of star stuff. Space is awesome, and thanks to improved telescope technology, we're seeing more and more of it every day.
---
---