No matter what you think of Windows 8, it's certain that Windows is both iconic and significant in the evolution of personal computing. It's a series of operating systems, of course, but it's also been a concept, a way of thinking, an influencer, and a touchstone for 30 years since Bill Gates introduced it on November 10, 1983.
---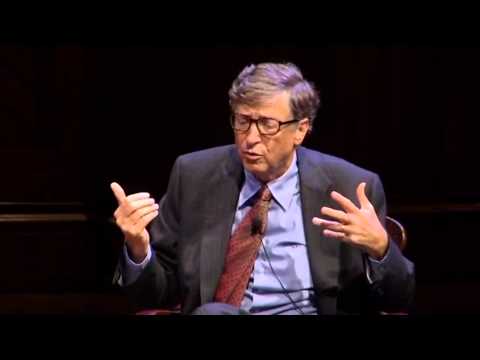 ---
Unless you've been locked in a garage rooting your Android device for the past three months, you're probably aware that Ashton Kutcher's big, blockbuster debut as Steve Jobs is, for better or worse, just around the corner. But Steve isn't the only great media mogul of yore — Bill Gates played just as big of a role in bringing quality computing to the world.
---
---
Back in 1981, Bill Gates and Microsoft co-founder Paul Allen pulled of an audacious feat: they licensed MS-DOS to IBM in a deal that saw them retain entire control of the software. To mark the occasion, the pair were photographed amid a sea of contemporary computers — and now they've recreated the image.
---
Condom's are a life-saving piece of tech, and for being little more than deflated latex balloons, they do their job pretty well if you wear them. That's the part that Bill Gates is working on. No, he's not going around as a one-man condom-police army, but he is offering $US100,000 to anyone who can make a condom less of a bummer to wear.
---
By 1997, E.piphany was a fast growing startup with customers, revenue and something approaching a repeatable business model. Somewhere that year we decided to professionalise our logo (you should have seen the first one.) With a massive leap of creativity we decided that it should it should have our company name and the letter "E" with a swoop over it.
---
One of the earliest games to ever feature on a "personal computer", co-written by Bill Gates, was Donkey — a driving game in which you had to avoid donkeys. For years, it's been missing from your life, but don't worry: now you can get it on iOS.
---