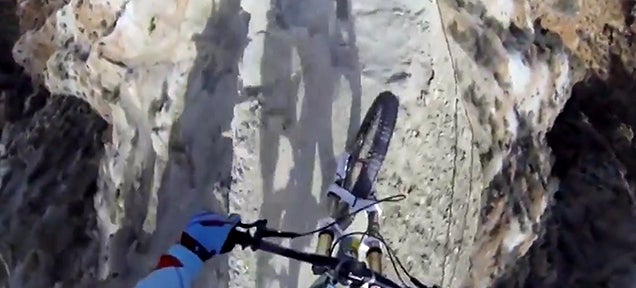 Video: This is just bananas. Coconuts. Hot Dogs. I don't know. Just watch this guy, who I assume is either insane, has the biggest brass ones ever or lost a cruel bet, zoom down the narrowest of a mountain cliff on his mountain bike at super fast speeds. Sometimes, I don't even see any trails or roads when I'm watching the video. Just sharp rocks and places to fall.
---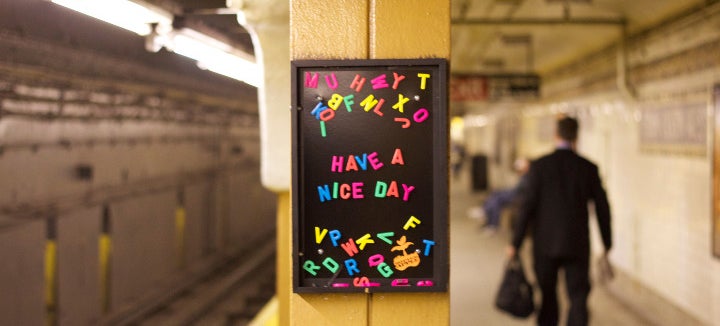 ---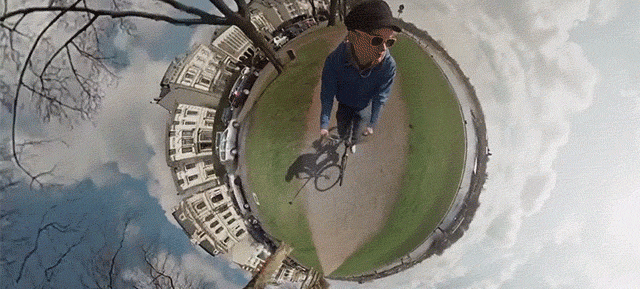 Do you feel like you're on top of the world when you're biking? Well, you're definitely on top of a mini-world at least, in this awesome video version of those familiar 360-degree panorama planets. Six GoPro cameras were used to turn biking on an ordinary trail into this trippy ride.
---
The minds behind the Hard Science YouTube channel have given us a crash course in the exciting world of non-Newtonian fluids in the most awesome way possible — by biking across a pool of cornstarch that is, at once, both solid and liquid.
---