After months of troubles reported by New York City's bikeshare, it seems that Citi Bike has finally charted a path towards success. It's going to be more expensive, but will offer improved service and more bikes. But here's the change that will make all the difference: Citi Bike will get a new leader — one who used to run the city's transit authority.
---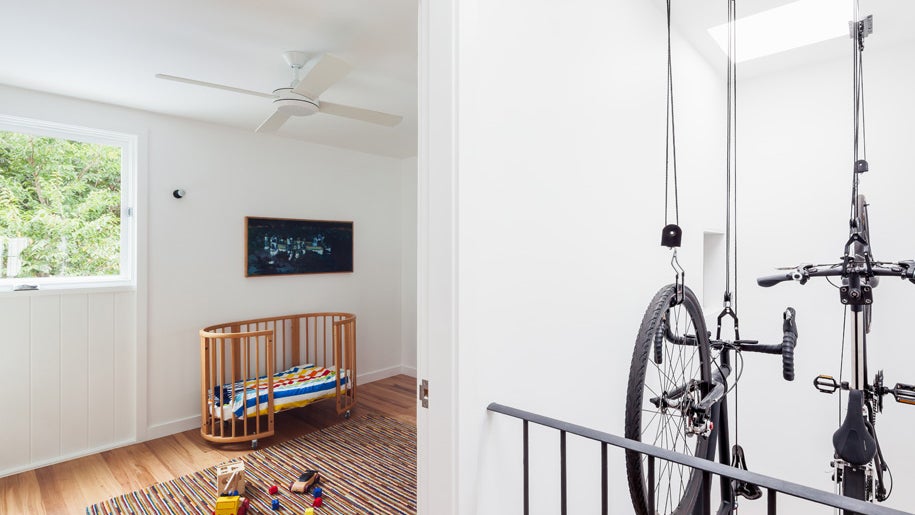 Ever since I moved into my apartment, I've been trying to convince my roommates that what we need is a pulley system to pull our bikes up onto the balcony. And ever since we moved in, my roommates have been telling me that it's a terrible idea that will unquestionably end with someone being mutilated by a falling crankset. But now a group of Australian architects have vindicated my crazy plans (and built an awesome storage system for bikes in the process).
---
Last year, we brought you the exploits of StoopidTall, a 4m tall bike that is completely terrifying to ride. So, naturally, we now have StoopidTaller, a bike that is yet another 1.7m taller. Experience the terror from the bike seat first hand in this dizzying video of StoopidTaller in action.
---
Vehicle manufacturers make limited edition models available all the time, but few people start their own business for the sole purpose of taking someone else's hardware and rebuilding it into their own, exclusive line. This, however, is exactly what people behind Ronin Motor Works did when it heard Harley Davidson was killing off its Buell brand of motorcycles, with its interests falling in particular on the liquid-cooled 1125 series.
---
Inventor Michael Killian loves the sensation of balancing on top of a snowboard, carving graceful curving arcs in the snow. He also loves tinkering with stuff. Put those two joys together in a workshop, and you get the SidewaysBike, Killian's fantastic wheeled creation.
---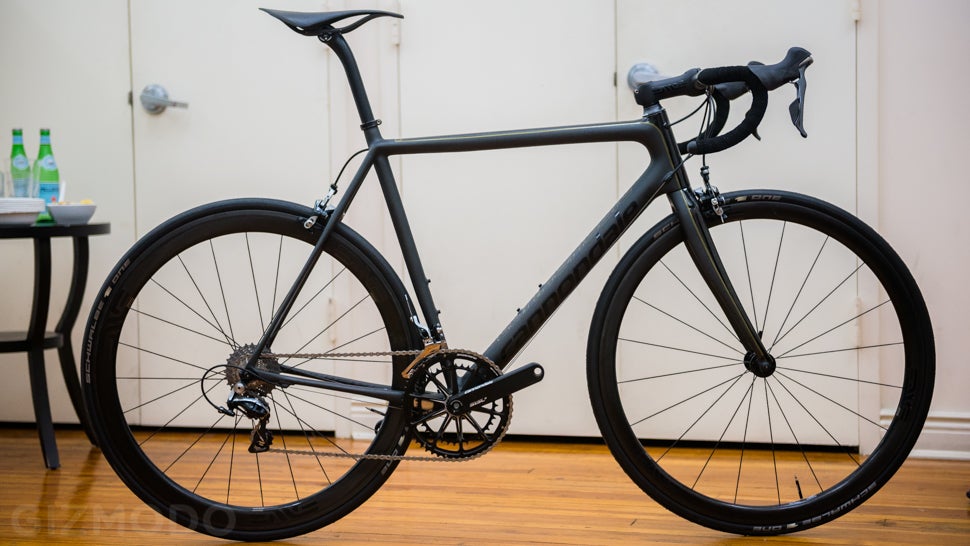 ---
What happens if you live in Cuba and your bike breaks down? It's not like you can hop on the Internet and get two day shipping for a new bike. In fact, it's pretty much impossible to score new bike parts. What you have to do is find a guy who knows another guy who might have some parts of the part you need.
---
Donning a full suit of motorcycle leathers for your morning bike ride to work is probably overkill, but cyclists can still be subjected to road rash should they fall while wearing less-than-protective gear. So athletic gear manufacturer Scott is developing shorts and jerseys strategically reinforced in key areas using both carbon fibre and ceramics, so the garments hold up if the rider ends up sliding across pavement.
---
Video: The Red Bull Harescramble Erzbergrodeo might be the toughest enduro competition on the planet. Five hundred bikers compete in this crazy race that takes place in an old Austrian iron mine. This year's winner, Johnny Walker, attached a camera on his helmet to share his adrenaline-charged ride.
---