When you think of fast rides, bicycles usually don't spring to mind, at least not before souped-up race cars and sleek motorcycles. Watching Francois Gissy speed over 207 miles per hour on a bicycle with a rocket strapped to it may change that.
---
Limited edition motorcycles are all the rage these days and while Ducati's freshly-announced Diavel Titanium isn't as exclusive as Ronin Motor Works' pride and joy, it's only going to have a production run of 500… which means it's still going to be a rare pick up. What makes it so special, other than its planned scarcity? Well, it has specs, you see.
--- When you think about it, bikes haven't changed a whole lot over the years. It's a chain attached to a rear wheel with a human atop on a seat, powering the whole contraption forward with their legs. We've tried to augment the analogue biking experience for years to get around our cities, but the future of cycling is digital. Here's how you'll ride safer, smarter and faster thanks to the futuristic tech coming to bikes of all shapes and sizes.
---
After months of troubles reported by New York City's bikeshare, it seems that Citi Bike has finally charted a path towards success. It's going to be more expensive, but will offer improved service and more bikes. But here's the change that will make all the difference: Citi Bike will get a new leader — one who used to run the city's transit authority.
---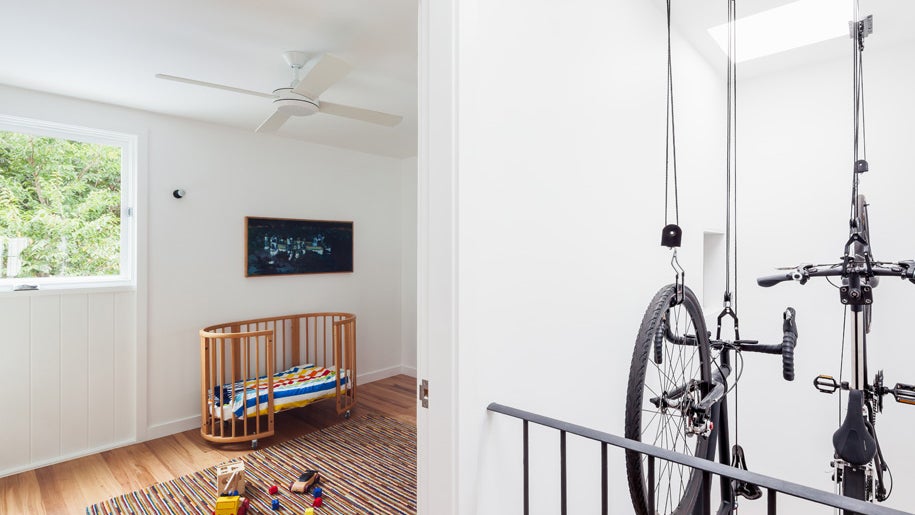 Ever since I moved into my apartment, I've been trying to convince my roommates that what we need is a pulley system to pull our bikes up onto the balcony. And ever since we moved in, my roommates have been telling me that it's a terrible idea that will unquestionably end with someone being mutilated by a falling crankset. But now a group of Australian architects have vindicated my crazy plans (and built an awesome storage system for bikes in the process).
---
Last year, we brought you the exploits of StoopidTall, a 4m tall bike that is completely terrifying to ride. So, naturally, we now have StoopidTaller, a bike that is yet another 1.7m taller. Experience the terror from the bike seat first hand in this dizzying video of StoopidTaller in action.
---
Vehicle manufacturers make limited edition models available all the time, but few people start their own business for the sole purpose of taking someone else's hardware and rebuilding it into their own, exclusive line. This, however, is exactly what people behind Ronin Motor Works did when it heard Harley Davidson was killing off its Buell brand of motorcycles, with its interests falling in particular on the liquid-cooled 1125 series.
---
Inventor Michael Killian loves the sensation of balancing on top of a snowboard, carving graceful curving arcs in the snow. He also loves tinkering with stuff. Put those two joys together in a workshop, and you get the SidewaysBike, Killian's fantastic wheeled creation.
---