This neat commercial for Cycling Canada — an organisation for the promotion of cycling in Canada — shows a bunch of bikes riding themselves and having fun. The cyclist-less bikes appear drifting on dirt roads, descending mountains full speed and zooming across the city.
---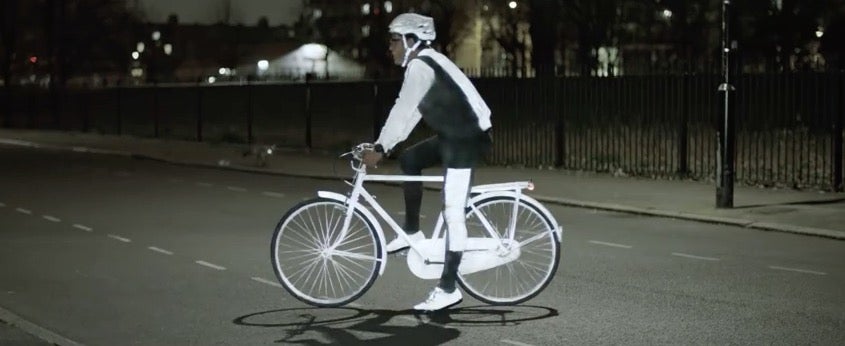 Inflatable helmets, glow-in-the-dark spray paint, a laser that makes a temporary bike lane — a heck of a lot of products have hit the market recently pledging to keep cyclists safer. But is it the responsibility of people on bikes to use any gadget necessary to stay safe? Or is this distracting from the bigger argument that we should be designing safer cities for bikers?
---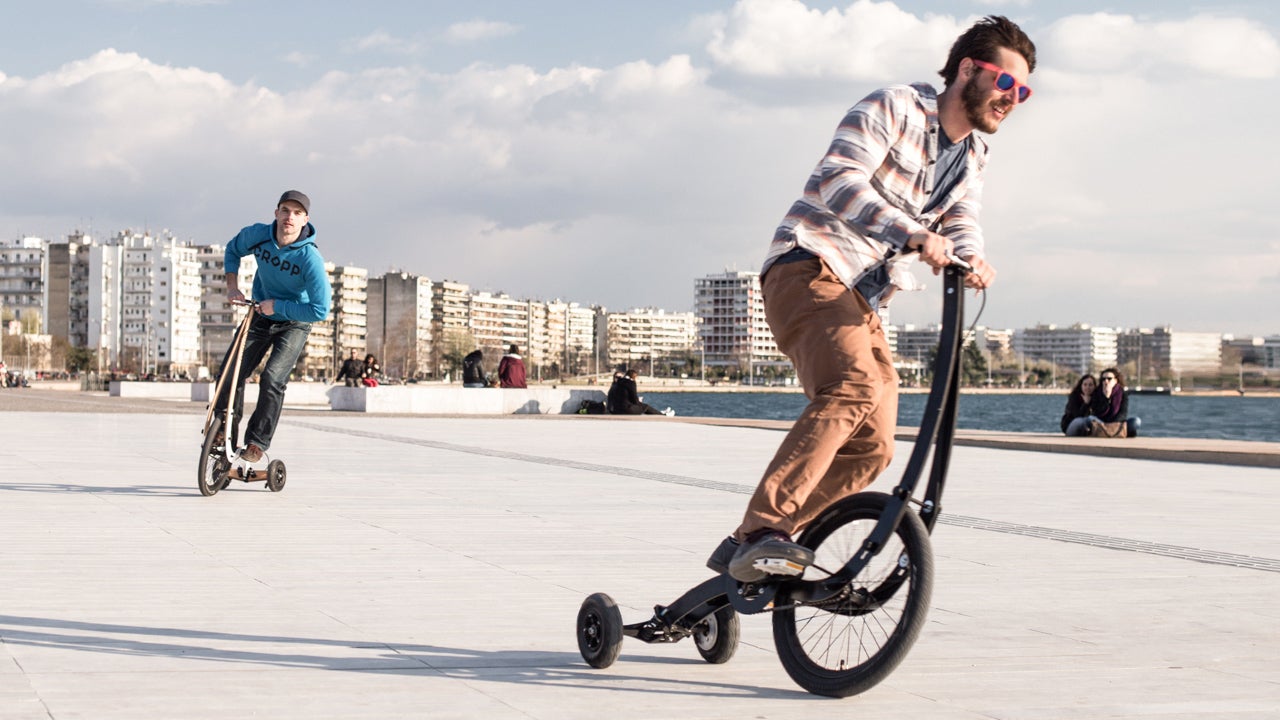 If you were under the impression that a pair of large wheels supporting a seat under your butt was the only gas-free way to get around a city, you've clearly forgotten about the innovative Halfbike first introduced last year. But that's OK, because there's now a new and improved version for urban dwellers that promises the same workout in a sleeker design.
---
Video: Blink and you'll miss him. That's because mountain bike rider Eric Barone is going faster than anyone has ever gone on a mountain bike on snow. He reached 223.3km/h on a bike with the help of a terrifyingly steep, snowy hill and the wonder of aerodynamic gear. He goes FAST. One wrong move or one misplaced snowball and he'd go flying.
---
For a lot of city dwellers a bicycle is their primary form of transportation — even once they have kids. So a Swedish designer named Lycke von Schantz has come up with a clever child's bike seat called the Påhoj that instantly transforms into a lightweight stroller once you arrive at your destination.
--- If you want to take your bicycle off-road, you need larger and larger tyres, depending on how rough the terrain gets — and that makes it harder and harder to pedal. But maybe Ron Schroer has found the perfect off-road cycling alternative with his Boneshaker Big Wheel that rolls and walks all at the same time.
---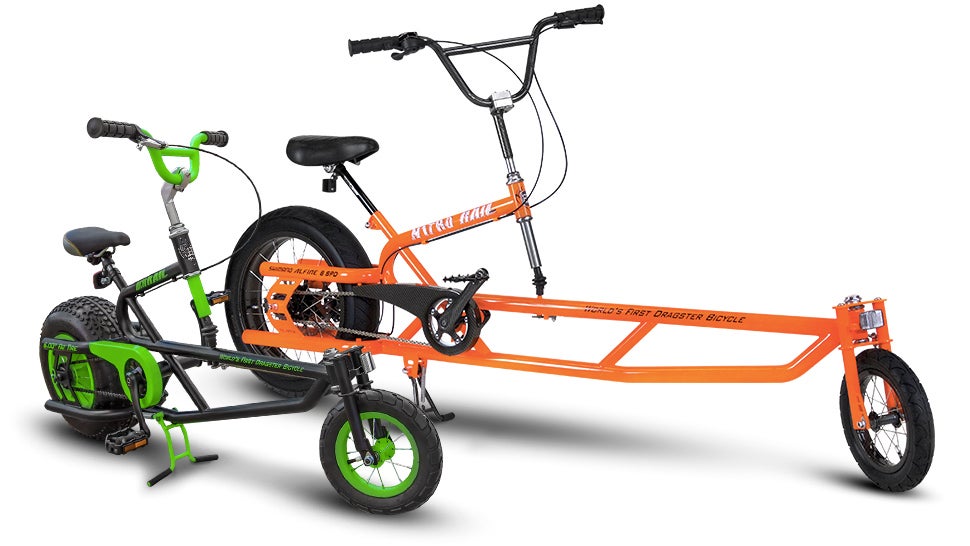 Getting your first bike means two things: you're free to explore your neighbourhood farther than you ever could, and you can finally prove which of your friends is indeed fastest — a coveted honour when you're six years old. So if it's speed on two wheels you're after, what could possibly be faster than a dragster bicycle?
---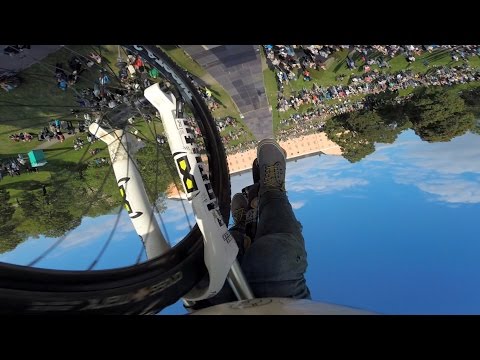 Oh my sanity. Since most of us will never jump a bike off a ramp while going full speed, this video might be the closest we'll ever get. It shows a double frontflip bike trick — which was pulled off for the first time last year — from the perspective of the rider. It's so awesome to see the world spin like that. Twice.
---
It was 1973 the last time a new bridge opened over Portland's Willamette River: a double-decker span with eight lanes of freeway. Times have changed. When the Tilikum Crossing Bridge opens later this year, it will be one of the few in the US that's purpose-built for transit, bikes and pedestrians — no cars allowed.
---