Common sense dictates that the brighter the lights on your bike are, the more visible you'll be to other traffic at night. But according to research from the University of Oxford's Experimental Psychology Lab, a glowing version of the universal symbol for a bike rider could actually a better way to make drivers aware of your presence.
---
The lights strapped to your bike only keep you safe at night as long as they're visible. When they die, you're just another shadow that drivers barely notice. So not only does the rechargeable Eagle 600 boast a whopping 600 lumens of light, it also has a built-in OLED display letting you know exactly how much longer it will stay lit.
---
Gravity is the sworn enemy of any cyclist. Succumb to its force while you're on two wheels, and you'll end up bloody and bruised. But like any superhero's nemesis, gravity justifies a bike's very existence, because without it, you'd never be able to steer. Strap on a helmet, this is gonna get weird.
---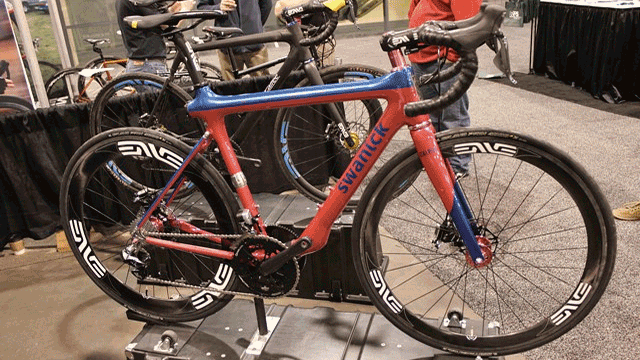 A tandem bike can make for a romantic outing for a couple in love, but when there's just a single passenger it makes for a challenging ride. So California-based Calfee Design built a pair of custom tandem bikes that can actually be transformed into single passenger cycles with just a few simple tools.
---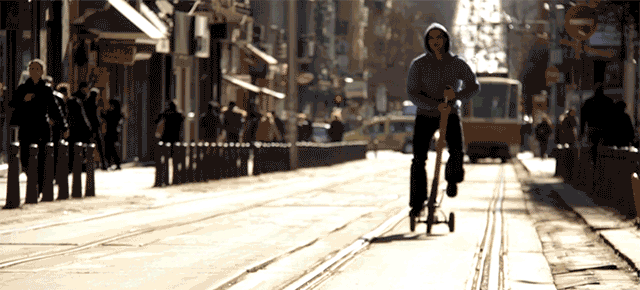 According to the folks at Kolelinia, cyclists are spending twice as much money as they need to on a bike. The company has just designed a more compact alternative called the Halfbike that looks like someone stripped away all the comfy bits from a real bike, leaving us with the cyclists' equivalent of a standing desk.
---
---
Despite what the classic video game Paperboy taught us, the biggest threat to cyclists isn't dogs, RC cars, or random rolling tyres, but the drivers they share the road with. So in addition to ensuring they're definitely seen, the Fly6 bike light includes a constantly recording video camera designed to keep drivers behind a cyclist on their best behaviour.
---