Loading page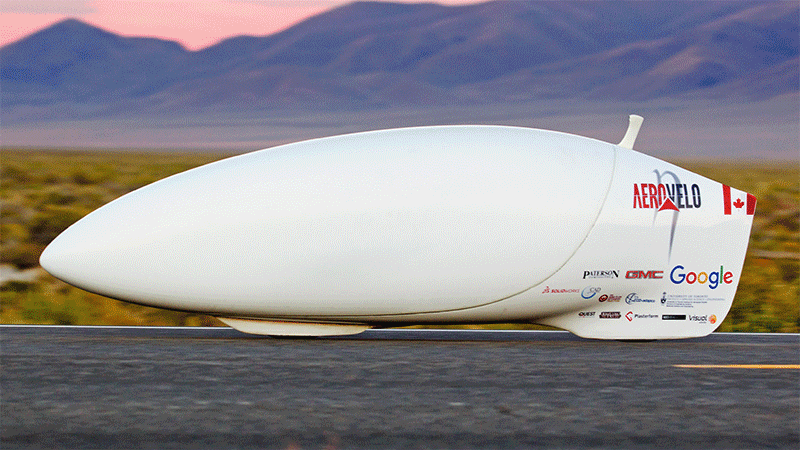 There's no room for your briefcase so it's hard to use for your daily commute, but just think of how fast you'd ride to work on the Aerovelo Eta, which just set a new record for the World's Fastest Human-Powered vehicle by reaching 145km/hour. That's faster than you're legally allowed to drive on most highways.
---
Video: This dude is crazy and awful and screwed up but also bold and daring and a freaking total savage. Armed with a handsaw and a sociopathic personality, he literally chopped down a tree in order to steal a bike. A tree no longer exists because this guy saw a bike locked up to it and thought it'd be easy money to get. Some poor sap is now without their bike because this mad man thought sawing through a tree trunk was easier than breaking a bike lock.
---
Video: Just because this Huffy Carnage is sold by Walmart as a mountain bike doesn't necessarily mean it can handle a legit downhill mountain run, as Phil Kmetz discovered after spending $US180 ($241) on one. Halfway through his ride the bike's brake pads were almost completely gone, and after the first jump its handlebars broke and bent.
---
About ten minutes after the very first car alarm went off, the tech went from being a genuine theft deterrent to an annoyance that everyone just ignores. The makers of the Bike Mine have a better idea, at least when it comes to getting people to notice when a bike or motorcycle is being stolen: old-fashioned explosives.
---
Video: As a sequel to his bike tour around New York City, Nigel Sylvester teleports us all around Los Angeles with the help of his bike and masterful editing in this short, entitled "Go! 2". It's great because one minute you're at a skate park and the next you're inside a pool, and it's all seamlessly stitched together. Plus, the tour is everything a person imagines when they visit LA: great weather, palm trees, celebrity sightings, a game of basketball with a Laker, a dip in a pool and fancy cars.
---
With Australian cities bringing in harsh new cycling laws, being in full control of your bike is more important than ever. A cycling computer can tell you everything you need to know, but they're not stylish. Omata's solution to the problem is an analog speedometer for bicycles that uses GPS, and that also tracks your distance, time and elevation changes.
---
Video: If only this never ending swirl of beautiful landscapes actually existed on one bike trail. It would be the best ride you could ever get on a bike. Cleverly enough though, this short film called DreamRide by Juicy Studios shows Mike Hopkins riding through Utah, Nevada, California, Oregon, and Washington and it makes it look just like one endless ride. Individually, each location they film at is already stunning. Combined and stitched together and edited like this, the bike ride almost feels magical.
---
Video: It's like this whole bike race is in fast forward. But it's actually just on an abandoned bobsled track on the mountain Trebevic in Bosnia and Herzegovina. The speed that the bikers reach and the angles at which they are riding are totally wild, so it's best for us mere mortals to stay away from the real life equivalent of Star Wars podracing.
---
Video: Everything seems to be going swimmingly in this stage of the Volta La Marina in Benidorm but then all of a sudden the cyclists fall off pace of the car and seem to be slowing down to a legitimate crawl and then basically hit a full stop all at once. What happened? It was the wind. The strong winds pushed against the cyclists stopping them in their tracks and even blowing some backwards. The race was suspended because of it.
---
Loading page