Apparently, our New Year's Eve ain't got nothing on Chinese New Year in Beijing. This video was recorded on an aeroplane that was landing in Beijing at midnight of Chinese New Year and it shows all the fireworks going off at once across the city. It looks like every corner is firing off explosions at the same time.
---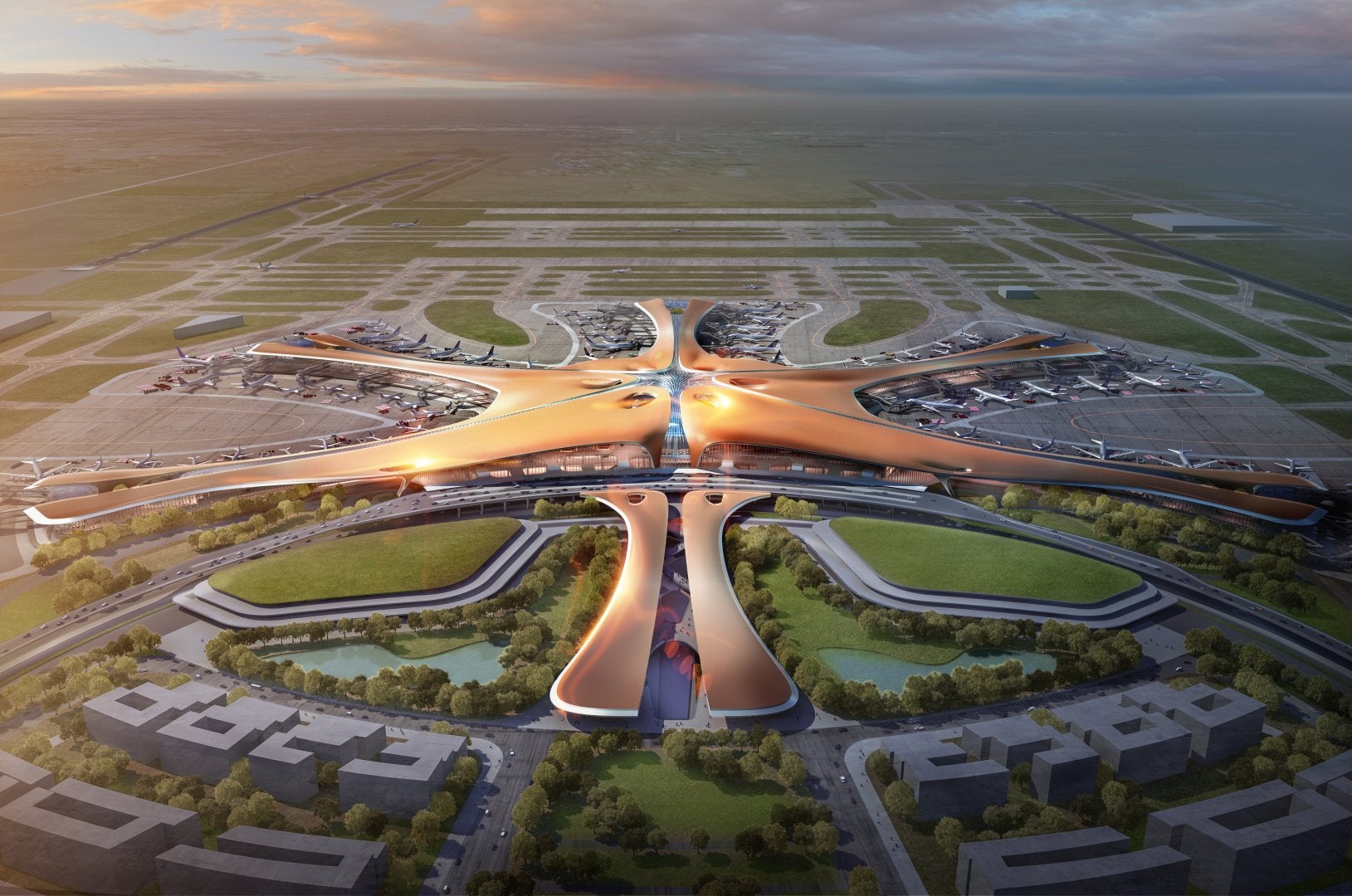 Check out Beijing's new airport terminal by Zaha Hadid: 700,000 square metres in total, with an 80,000 square metre ground transportation centre. It kind of looks like the mother of New Mexico's spaceport, from where Virgin Galactic operates.
---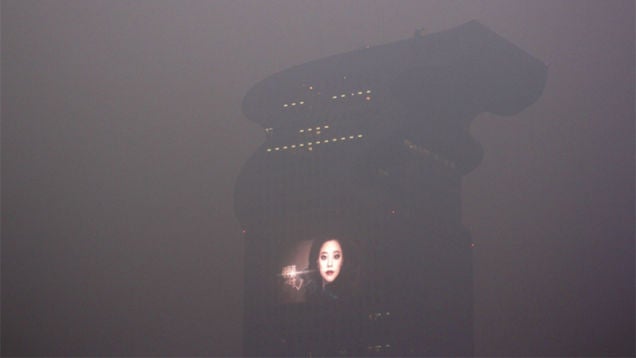 The worst smog of the year so far swept into Beijing this week, coating the city in a grainy, deep grey murk on par with what the city endured in 2013, pictured above (though you'll see it's popping up again today). China is trying, hard, to get its air quality problem under control, and is considering some seriously wacky ways to do it. Unfortunately, the only one that will work is also the most difficult.
---
Beijing is one thirsty city. Its population of 22 million consumes barely 100 cubic metres of water per capita — one fifth the international water-shortage level — thanks to a chronic drought in the nation's north. But this massive desalination plant could help supply a third of the city's water singlehandedly.
---
China's debilitating smog problem isn't anything new at this point — at least for its residents. Tourists to Beijing, however, are still struggling with the fact that the sights they came for can often be virtually unseeable. To appease this growing group of angry travellers, China's biggest online travel agency now offers smog insurance.
---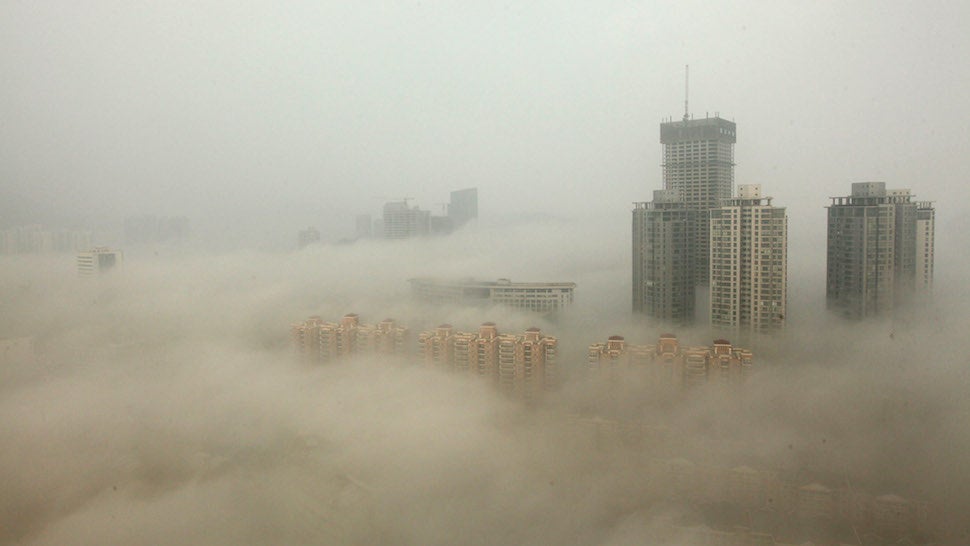 ---
Man, do we love talking at how much China's air quality sucks — so much that we've even been suckered into fake viral memes about it. But, as the New York Times reports, Beijing's air pollution isn't even that bad… relatively speaking. "Lately, a very bad air day in Beijing is about an average one in New Delhi," says the Times in an article about the Indian city's smog.
---
Dutch artist Daan Roosegaarde has designed everything from smart highways for the United Kingdom to a dance floor that generates electricity. But his latest project is the most off-the-wall yet: Roosegaarde plans to build and test a pollution-collecting system in smog-addled Beijing.
---
At first glance, The Beautiful Future — a series of paintings made in Pyongyang, North Korea — looks like standard propaganda fare: happy citizens, lush farmlands, and bustling industry. Except something's amiss: In the background of each painting stands an iconic piece of Beijing architecture — from the CCTV building to the Olympic Water Cube.
---