Having captured the Joker, offed Two-Face, faked his own death and passed the crimefighting torch to a new generation, Bruce Wayne is a man with a lot of time on his hands. So what better way to enjoy retirement race this street-legal Tumbler across the US in the annual Gumball 3000 rally?
---
---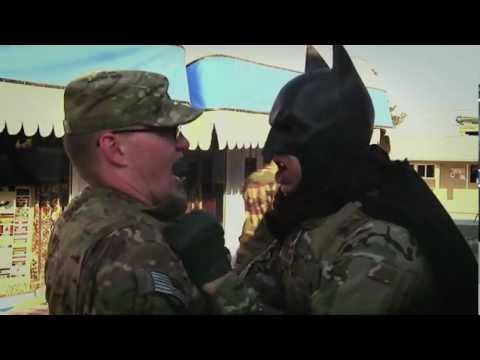 That Batman. What a hero. After solving the crime wave in Gotham City, he has decided to take his skillset where it's really required: Afghanistan. Watch these hilarious troop training videos right this instant.
---
Because we all dreamed about being Bruce Wayne once upon a time (or to this day), here's something you can get that he could never: a batman logo coffee table. Made by Charles Lushear of the Bohemian Workshop, the coffee table is carved from wood with hairpin legs and is a must for any comic book geek still living with his parents or someone who has a really understanding girlfriend (or boyfriend).
---
A company called UD Replicas — known for making bike leathers based off movie costumes — has brought to life one of Batman's more obscure accessories from the recent Christian Bale films. First seen in The Dark Knight while Batman stands atop a skyscraper in Hong Kong, Batman's backpack can now be yours for about $300.
---
---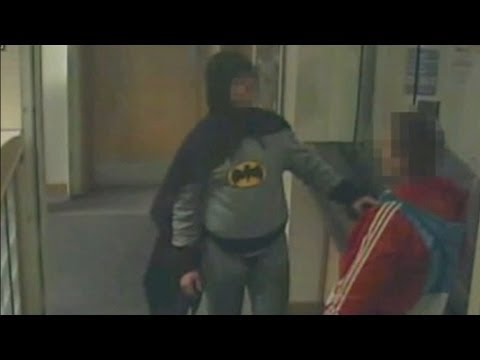 British Police have released a statement this week with words in it they probably never thought would be strung together in any official capacity. They have confirmed overnight that a vigilante dressed as Batman brought a man wanted for burglary into the police station before disappearing into the night. Best of all? It was all caught on tape.
---
There's a simple truth that everyone should live by: always be yourself, unless you can be Batman, and in that case always be Batman. In that vein, it's worth considering just how much it would cost to be the caped crusader. Academic heroes at the University of Melbourne have released a paper that analyses just how much it would cost to be the Dark Knight, and compared it to the economics of being other superheroes.
---