Batman is a billionaire playboy who really shouldn't be a superhero and definitely doesn't have any legitimate claim to the name 'Batman'. Because the Batman name is so much more fitting for Daredevil, a superhero who is blind and uses sonar to see and prefers the night. Plus, the Daredevil name fits another comic book character too.
---
Guess what's finally built and undergoing extensive testing at Six Flags' Fiesta Texas amusement park in San Antonio? The park's brand new Batman coaster that was teased last year with 4D thrills courtesy of seats that are free to rotate 360-degrees during your vomit-filled ride.
---
It's Action Hero Week at Gizmodo, which means we're exploring how technology could give you superpowers. You know: exoskeletons, biohacking, cool stuff like that. Here's a simpler idea: just strap on a virtual reality headset and feel like a hero without all the blood and sweat!
---
Man of Steel was mostly fine, but one huge problem with the movie was that it was just too dark. It embarrassingly cribbed its visual style off of Nolan's Batman trilogy and that dark tone just doesn't match up well with Superman. Visual Lab decided to restore the colour in the film and it looks so much better.
---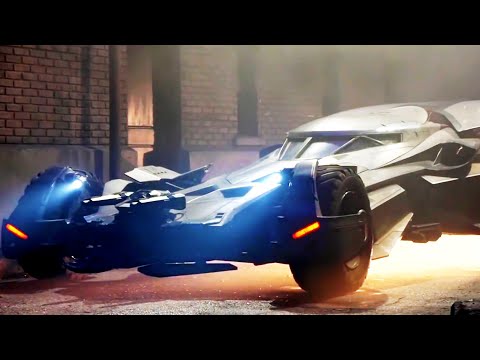 Video: If you want to get a closer look at the new black dune buggy that Ben Affleck's stunt guy will be driving in the upcoming Batman vs Superman movie, here's some up-close footage from JoBlo Movie Trailers. You get up close shots of the parts and a glimpse of the weaponry. It's like a cross between the Tumbler and sleeker Batmobiles of yore.
---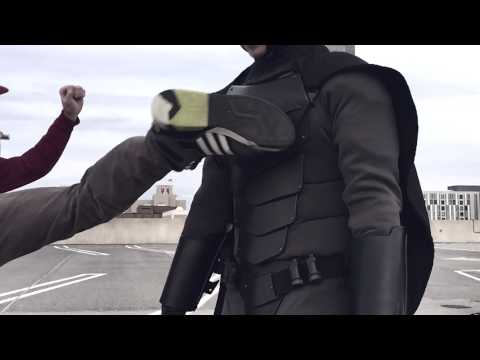 Made from Kevlar, 6mm Kydex plating and impact resistant foam, Armatus Designs created a real-life version of the Batman suit. It won't stop bullets or make you Bruce Wayne, but it is stab-resistant and slash-resistant while still being pretty lightweight and flexible. I wouldn't recommend you putting it on and becoming a vigilante or anything.
---
Video: I've seen Batman fighting criminals, driving awesome vehicles, or even deeply depressed but I've never seen him as sexually aroused as in this neat mashup trailer by Josh Meeter called Fifty Shades of Wayne. Watching this made me think about the weird sexual toys Bruce Wayne would have if he were Grey.
---
In recent years actors like Michael Keaton and Christian Bale have laid claim to the Batman character in movies, but your parents (or grandparents) are probably more familiar with Adam West's take on the superhero from the campy 1960s TV series. Which means that Mattel's gigantic version of the George Barris-designed 1966 Batmobile will appeal to toy collectors from any age group — even those enjoying retirement.
---