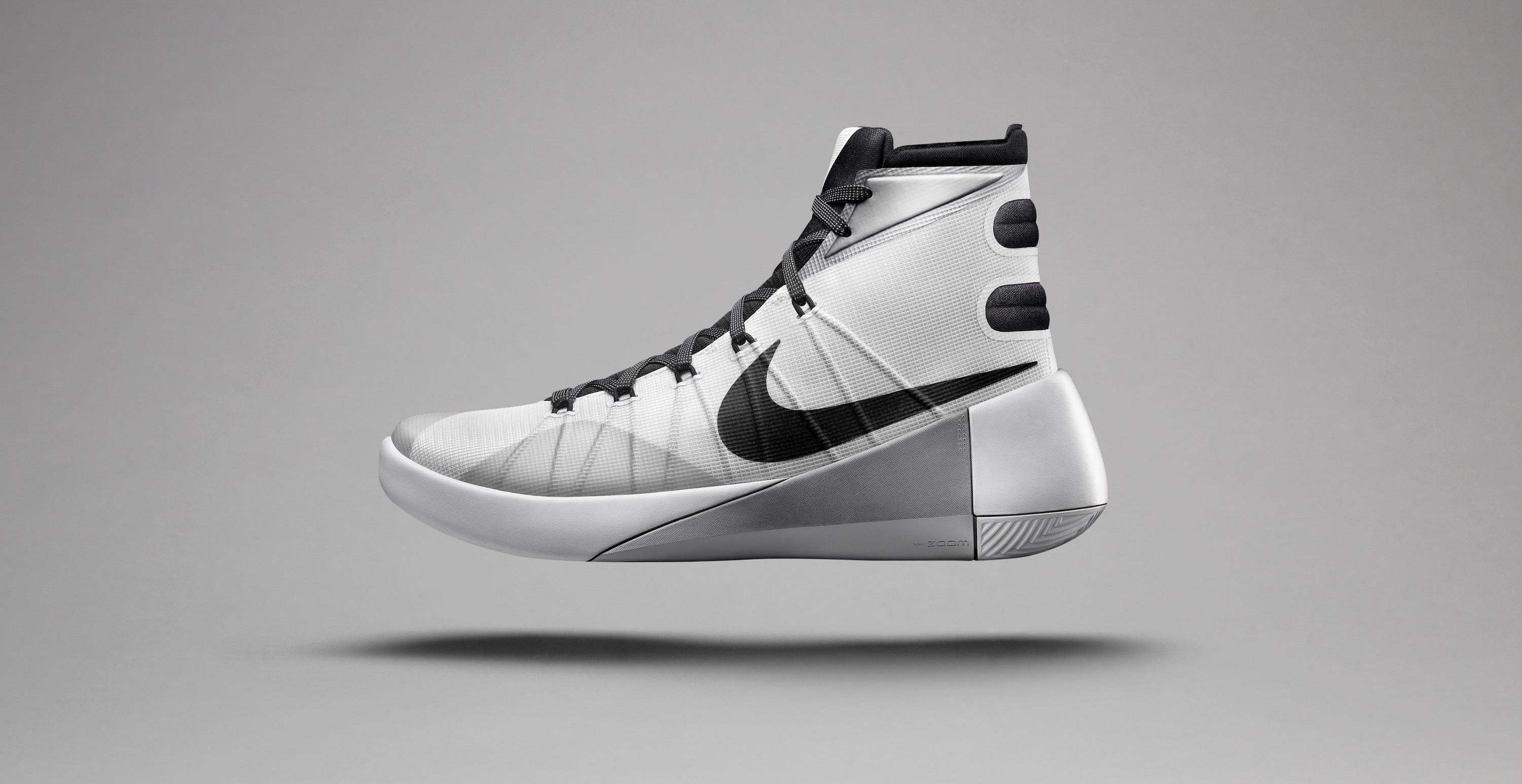 Because 2015 in real life hasn't caught up to 2015 in Back to the Future, we don't quite have dreamy auto-lacing Nike shoes. But! What we do have are these slick new Nike Hyperdunk 2015 that totally look ripped from the future and were actually inspired by the Nike MAG from BTTF 2.
---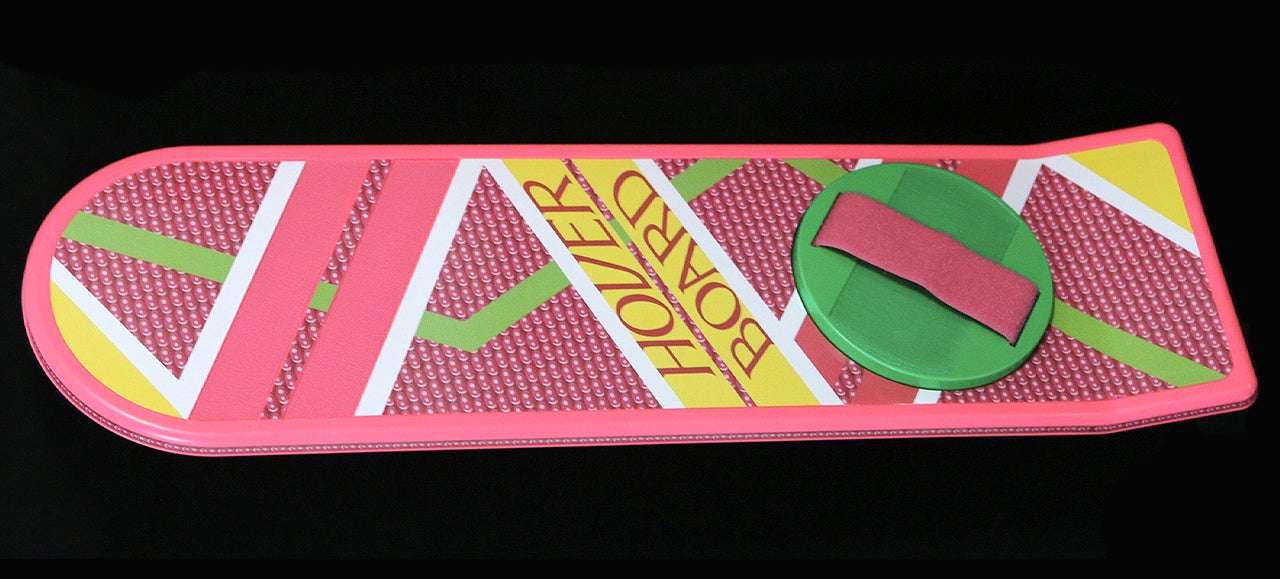 Back in 2012 Mattel decided to toss Back to the Future II fans a futuristic bone in the form of a hoverboard replica that looked exactly like the one Marty McFly rode in the time-travelling sequel. The one feature it lacked, of course, was the ability to actually hover. That made its $US130 price tag a little steep, but this $US49 alternative? Now we're talking.
---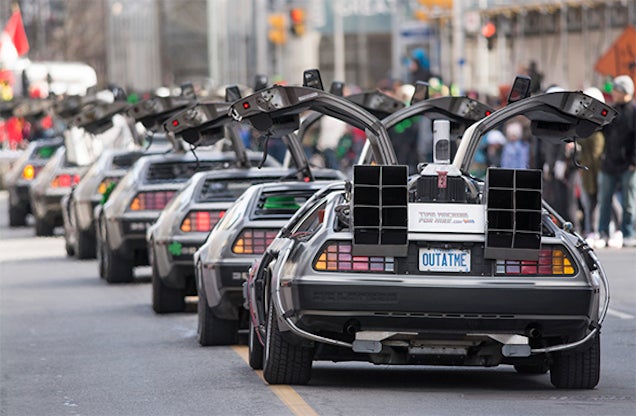 A prediction about the future that I'm pretty confident in making: this picture will be the best thing to come out of St Patrick's Day 2015. The photo, showing a line up of DeLoreans and a BTTF DeLorean caboose, was taken by BruceK and shows the DeLorean portion of the 2015 St Patrick's Day Parade in Toronto.
---
It's impossible to improve the gameplay of classic board games like Monopoly, Scrabble, or even Yahtzee. So how do you go about convincing people to buy more copies of a game that stays playable for decades? You re-brand it. Monopoly is already available in about a thousand different flavours, and now it's time for Yahtzee to get upgraded as a glowing, flashing flux capacitor.
---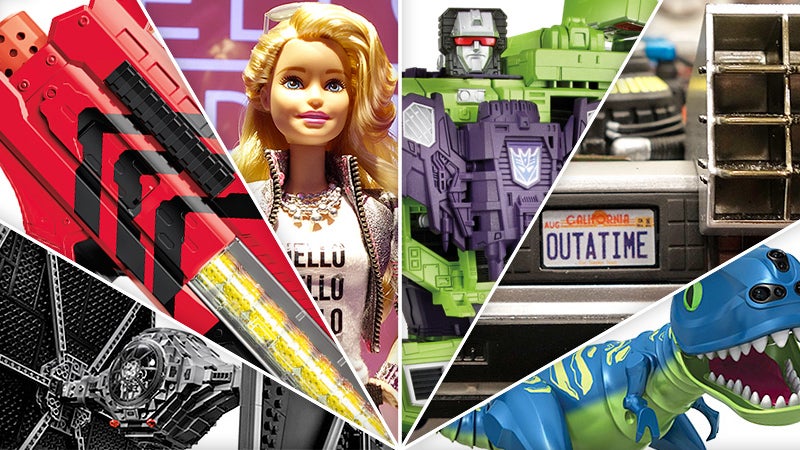 Once a year, toy companies from all over the world converge on New York to reveal what everyone will be fighting to buy their kids — or themselves — when the holidays roll around again. And once again we grabbed our cameras, put ourselves in the mind of a child (that was the easy part), and set out to find the most exciting new toys that will be hitting store shelves this year.
---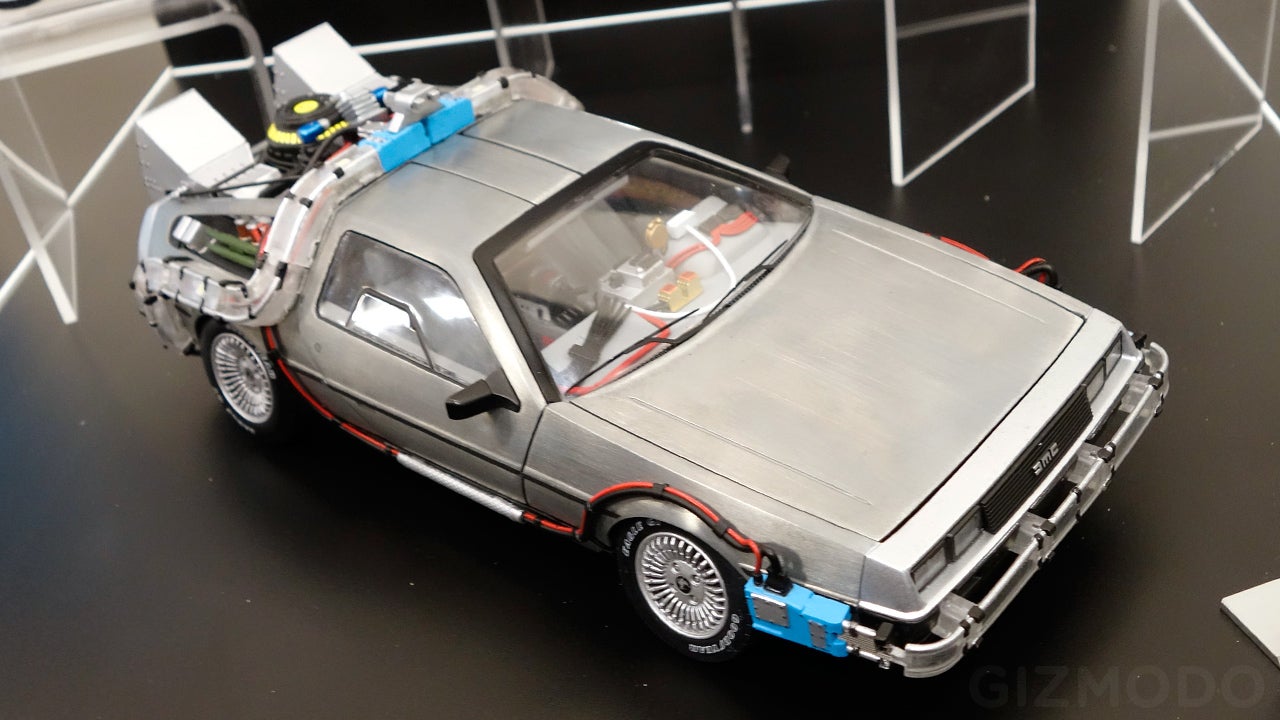 For toy car collectors who prefer their miniature rides a bit larger than just a few inches long, the Hot Wheels Elite line has been churning out some incredibly detailed models. And at Toy Fair this weekend Mattel gave everyone a sneak peek at its upcoming take on the time-travelling DeLorean from the Back to the Future films. And yes, it's completely and utterly perfect.
---
Video: If this video doesn't get you going, you're dead inside and we can't be friends. Florian Renner made this short animation, Retrowave, as an ode to the style of the 1980s. It basically combines the worlds of Back to the Future and Tron by turning the DeLorean into a Light Cycle on The Grid.
---
It's almost here, guys! Flying cars! Jetpacks! Hoverboards! Or so we've been promised. It seems these technologies are always just two years away. At least that's what the media keeps telling us.
---
I can't look away. This "realistic" life-sized Marty McFly I found on eBay is just too… creepy. The uncanny valley is definitely in full effect here.
---