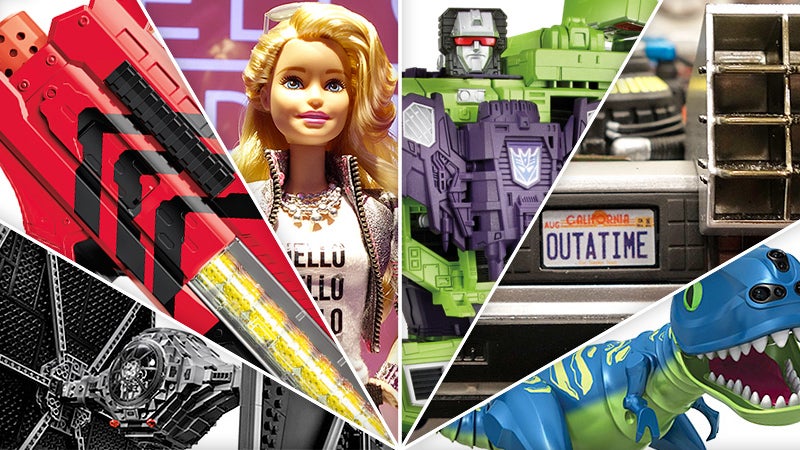 Once a year, toy companies from all over the world converge on New York to reveal what everyone will be fighting to buy their kids — or themselves — when the holidays roll around again. And once again we grabbed our cameras, put ourselves in the mind of a child (that was the easy part), and set out to find the most exciting new toys that will be hitting store shelves this year.
---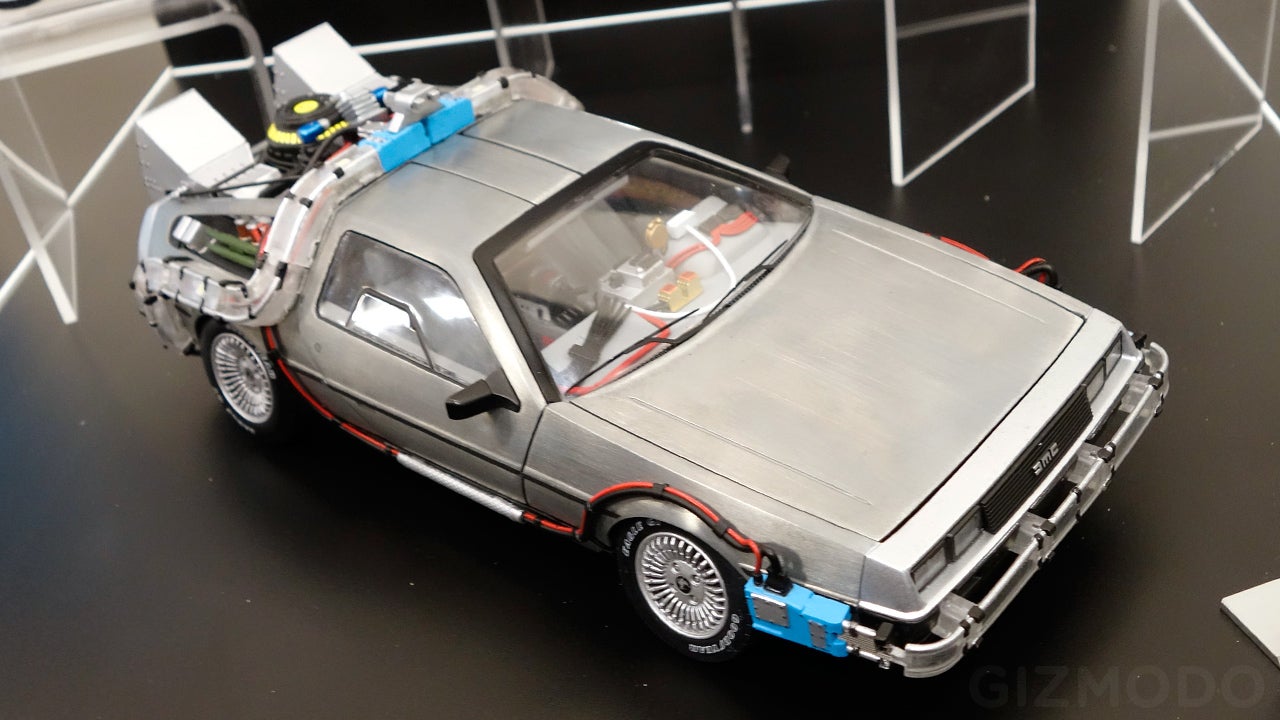 For toy car collectors who prefer their miniature rides a bit larger than just a few inches long, the Hot Wheels Elite line has been churning out some incredibly detailed models. And at Toy Fair this weekend Mattel gave everyone a sneak peek at its upcoming take on the time-travelling DeLorean from the Back to the Future films. And yes, it's completely and utterly perfect.
---
Video: If this video doesn't get you going, you're dead inside and we can't be friends. Florian Renner made this short animation, Retrowave, as an ode to the style of the 1980s. It basically combines the worlds of Back to the Future and Tron by turning the DeLorean into a Light Cycle on The Grid.
---
It's almost here, guys! Flying cars! Jetpacks! Hoverboards! Or so we've been promised. It seems these technologies are always just two years away. At least that's what the media keeps telling us.
---
I can't look away. This "realistic" life-sized Marty McFly I found on eBay is just too… creepy. The uncanny valley is definitely in full effect here.
---
The hoverboard from Back to the Future: Part II is one of the most iconic artifacts of 20th century futurism. But surprisingly, the hovering toys were originally envisioned to be much larger than what made it on screen. That's according to John Bell, the visual effects art director on the classic 1989 film.
---
You can cross a smartwatch off your wish list this holiday season now that ThinkGeek has revealed this utterly amazing compact Flux Capacitor Watch that really fluxes. The red LED readout on the bottom shows the current date, while the flashing LEDs on the flux capacitor do indicate the time, although deciphering it will take some practice, according to the folks at ThinkGeek.
---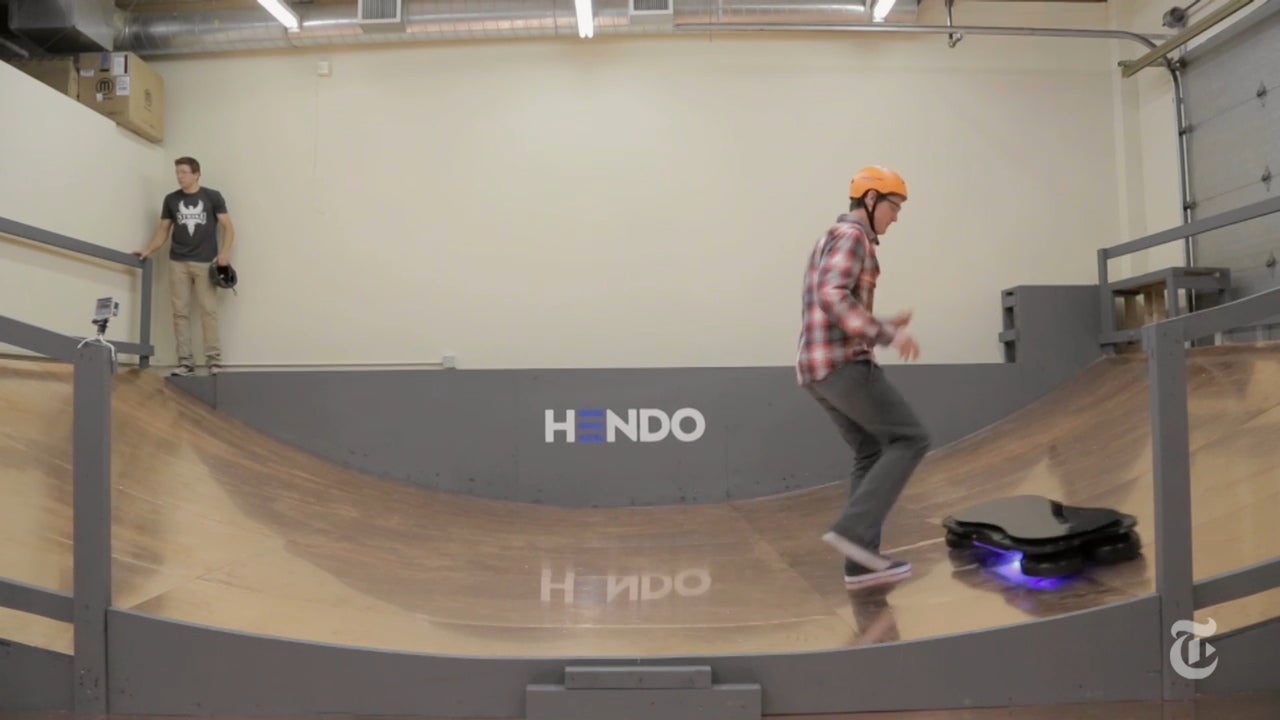 ---