Hadley Freeman over at The Guardian has declared that Back to the Future is this season's big fashion trend. Which makes complete sense, right? It's almost the year 2015 — the very year that Marty visits in the BTTF sequel — so bring on those Nike powerlaces and hoverboard-friendly sneakers! Or not.
---
FunnyorDie did a bad thing yesterday. They lied to us about one of the best things ever: hoverboards. You don't come between geeks and the promise of a floating board from Back To The Future. Now the man who should have known better, Christopher Lloyd — Doc Brown himself — is here to apologise.
---
---
If there was one disappointment about Nike's awesome Back to the Future II Air Mag, it's that the shoes didn't have Marty's power laces (and that they only made 1500 and neither you nor I own a pair). But Nike designer Tinker Hatfield says that's about to change — power laces are coming in 2015. The future is here!
---
Dan Murrell's supercut of every Doc and Marty in Back to the Future is a lot of fun — but I think it could have been perfect if it followed the events in the chronological order of the movies.
---
In the 1989 movie Back to the Future Part II, the food of 2015 looks incredibly familiar — it's just prepared a bit differently. Toss a miniature Pizza Hut pizza onto a pan, stick it into your Black & Decker Hydrator, tell the machine how you want it cooked, and three seconds later your pizza is ready. The appliance even slices it for you.
---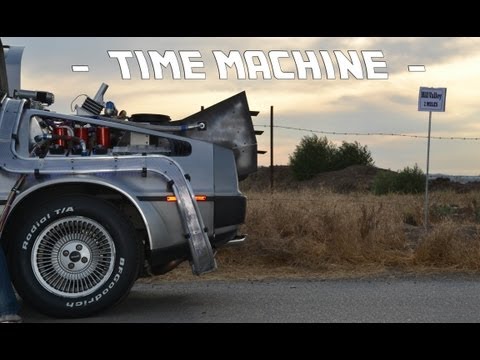 Some people are movie fans. Others are fanatics. And then there's Lenny Hochteil, the man who built a DeLorean time machine just like the one in Back to the Future. It's got a flux capacitor, gullwing doors and ground effects. And, yes, he does dress up like Doc Brown when he drives it.
---
---