It's one of the most passive forms of weather on the planet, but fog accounts for countless pileups and accidents on roads and highways because drivers simply can't see the cars in front of them. But this simple bumper-mounted laser promises to help remedy that by shining a bright red line on the road, 5m behind your vehicle, giving other drivers advance warning that you're ahead of them.
---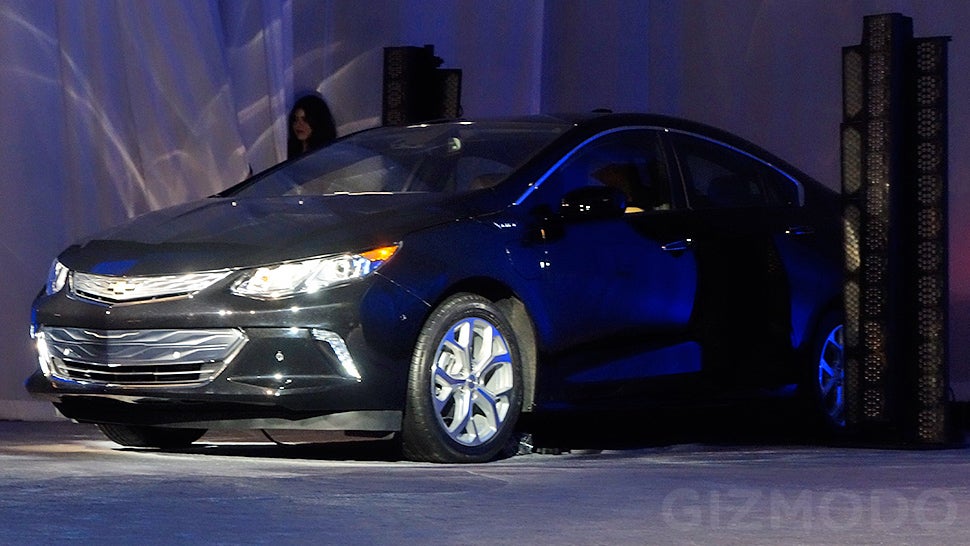 Instead of waiting for the North American International Auto Show in Detroit next week to finally unveil what the new Chevy Volt looks like, General Motors (read: Holden's parent) pulled back the curtain on its new electric hybrid at CES overnight. No details, no other specifics, just our first full look at the vehicle.
---
Through the use of in-vehicle sensors and the OnStar system, General Motors' customers already get monthly updates on the health of their vehicles and alerts to potential problems. But the company is now looking to take preventative vehicle maintenance even further with a new system that promises to pinpoint potential problems with specific components before they fail and the vehicle breaks down. It's kind of like having a psychic under the hood of your car, minus the crystal ball.
---
Though they share the road, bikes and vehicles don't always play nice together. So Volvo, known for making some of the safest cars on the road, has helped develop a new safety helmet that lets bikes and vehicles communicate so that both cyclists and drivers are aware of each other when in close proximity — even if they can't see each other.
---
It seems a test drive just isn't enough to sell customers on a new car these days. So to help promote the new Chrysler 200, the automaker partnered with Wieden+Kennedy Portland, Stopp and MPC Creative to produce an Oculus Rift virtual reality experience that gives buyers not only a tour of the car, but the process of how it was designed and built.
---
When it comes to cup holders, most of us are just looking for a place to secure our drinks while we're driving. It turns out we should be asking more of them — a lot more. Maksim Ghyvoronsky has invented a better alternative, an aftermarket set of cup holders that tilt and roll along with the motion of your vehicle, ensuring that nothing ever spills no matter how awful a driver you are.
---
Last year, a company called Darkside Scientific wowed us with an electroluminescent paint known as LumiLor that was completely invisible under lights, but glowed with a bright intensity in the dark. And now the company has revealed an even cooler application of LumiLor: Giving a Tesla S \ an animated, glowing paint job.
---
If you're looking for an act of futility, try keeping a couple of young kids comfortable in the back of a car during a long road trip. There's an infinite number of sources of discomfort they will eventually find, but with this long plush tube that redirects an air conditioning vent directly to the back seat, being hot won't be one of them.
---
It's well known that you're far more likely to get ripped off at a mechanic than at a restaurant. So why do we park our kids in front of tiny plastic kitchens to make imaginary meals when they could be learning important auto repair and maintenance skills instead? This engine repair set could actually end up saving them thousands of dollars when they're old enough to own a car.
---
There are plenty of distractions you should be ignoring while driving, like your smartphone. But others, like your infant in a car seat behind you, you simply can't ignore. So instead of taking your eyes off the road to turn around and check on them, or futzing with your rear-view mirror, the Always in View straps a covert wireless camera to any seat, sending a constant live-view of junior to a display on your dashboard.
---