Instead of finding ways to help reduce stress, long hours at work and other contributing factors to our increasing levels of fatigue, researchers have just accepted the fact that we're all perpetually tired, and are instead focusing their efforts on ensuring we don't fall asleep at the wheel. And the latest innovation for preventing that is heart monitoring car seats that have a pretty good idea of when drivers are getting drowsy.
---
If you're an off-roading enthusiast you've probably already seen those kits that let you replace your truck's wheels with a set of four tank treads for tackling any terrain. The Track N Go is the same idea, except that you don't need a garage, a lift, or any kind of mechanical know-how to install them. You just drive your vehicle onto the treads, lock them in place, and away you go.
---
Going to a car dealership is notoriously fraught with anxiety. In addition to some guy in a plaid jacket trying to upsell you on hubcaps, you never know if they're going to have the exact car you're looking for, with the right options, in the right colour. How do you know if it's what you want if you can't see it with your own eyes? With this new tool for the Oculus Rift, that might not be a problem anymore.
---
They have been a popular option for pet owners taking road trips with their dogs in Sweden for the past decade, but these wonderfully over-engineered Variocages are finally available in North America. Like your car, the cages are designed with crumble zones to absorb impacts during a crash, providing extra protection for your dog inside.
---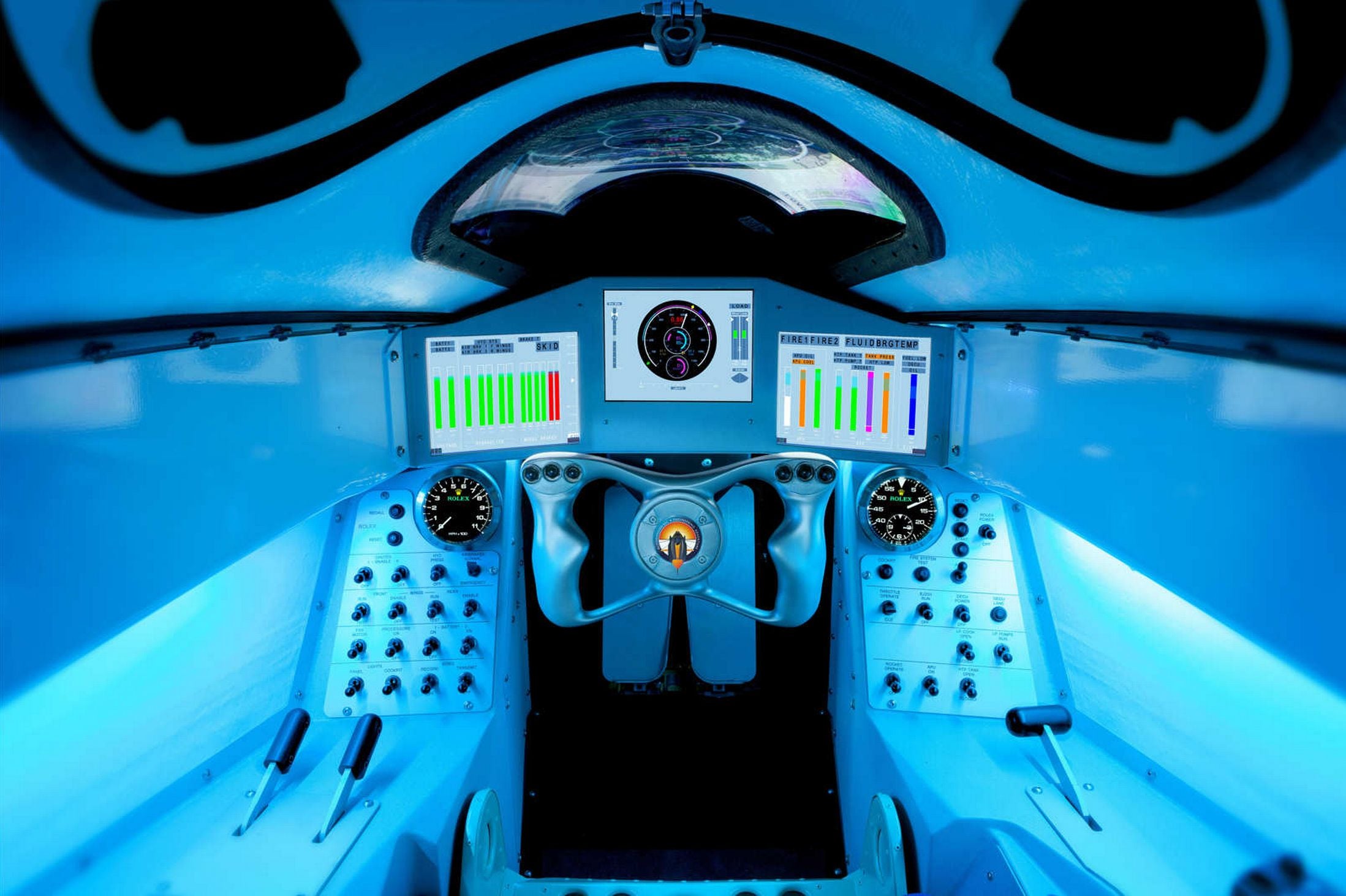 ---
As fun as a weekend off-roading adventure can be, it can be equally hard on your vehicle. Simply running out of gas isn't the only risk you face, so be prepared for any vehicular emergency with this clever gasoline can-shaped toolbox that fits in the external storage compartments your Jeep or Land Rover already have.
---
When it comes to building the Bloodhound SSC, everything is uncharted territory for its designers. Because while the world's fastest production car, the Hennessey Venom GT, tops out at just over 435km/h, the Bloodhound SSC is designed to go over 1600km/h. That creates countless engineering problems, particularly when it comes to stopping what is essentially a rocket engine on wheels.
---
To prevent drivers from falling asleep at the wheel and potentially causing deadly accidents, researchers have developed everything from smartphone apps, to intelligent bracelets, to even facial tracking dashcams. But scientists at Washington State University have come up with a much cheaper method that simply monitors the movements of a car's steering wheel.
---