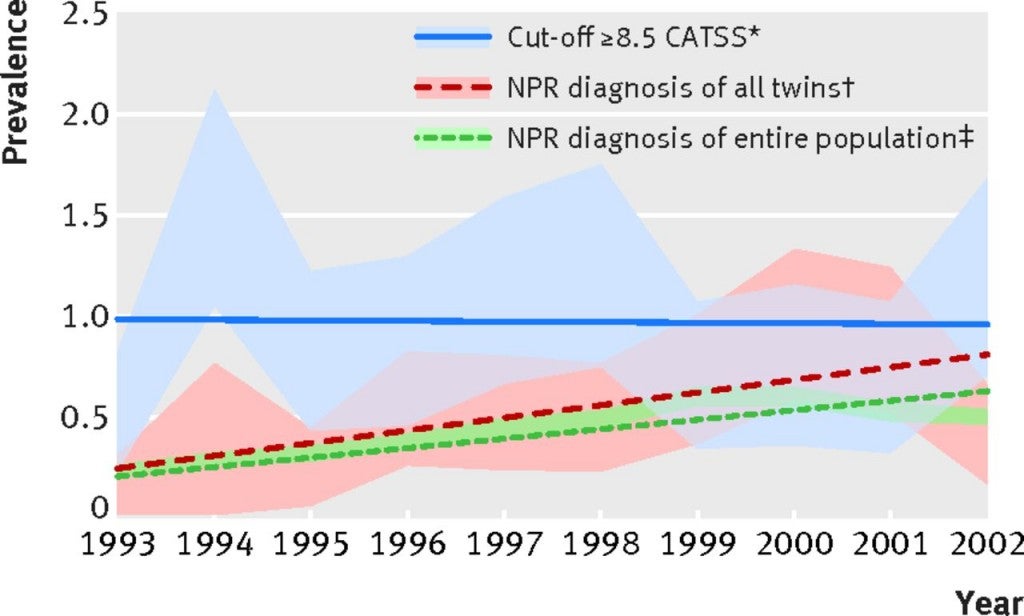 An interesting new study was recently published in the British Medical Journal about the 'autism epidemic' we have been experiencing in recent years (1). The Swedish authors of the study used data from children born between 1993 and 2002 to compare time trends in the rates of the autism symptom phenotype (i.e. the symptoms upon which a diagnosis of autism is based) and registered clinical diagnoses of autism spectrum disorder.
---
Google is on a mission to pinpoint the genetic causes of autism. The company is using its cloud-based genome database, Google Genomics, to sequence genomes from 10,000 people on the autism spectrum, along with their family members. The plan is to host and index the genomes so that researchers can look for the genetic origins of the developmental disorder.
---
Despite all the years of research that have gone into them, cognitive conditions like autism and schizophrenia are still largely a mystery. Here's one nice step toward figuring them out, though: Researchers from UCLA have discovered a specific genetic trait in a small community in Finland that might have some clues.
---
Aspiritech, a Chicago-based tech startup, is a software testing firm that exclusively hires people with Asperger's syndrome. Why? Because apparently, people suffering from Asperger's make for the perfect software tester. And this isn't even news! Studies have shown people with Asperger's thriving in tech fields because it supposedly makes them feel "safe" and gives them "control".
---
---
GamingNexus editor John Yan has a four-year-old son with a mild form of autism. The little guy's tried to play 360 and PS3 but has trouble getting a hold on the controllers. With Kinect, though, he was an instant pro.
---