According to several reports, Prime Minister Tony Abbott will today formally announce that Australia will buy 58 more F-35 Joint Strike fighters — bringing the planned F-35 fleet to 72 aircraft in total. The first Lockheed Martin F-35 Lightning II is slated for delivery in 2018 ahead of RAAF operation in 2020. But as technically advanced as the stealthy 5th-gen F-35 is, the program has also had its fair share of ups and downs. Let's take a brief look…
---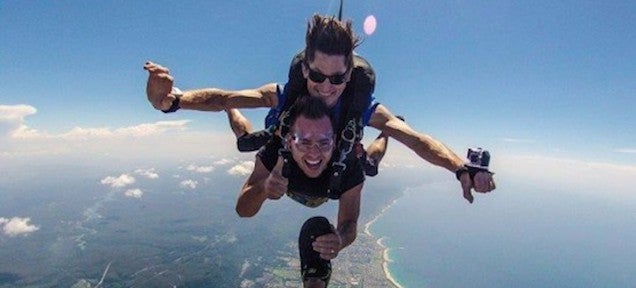 Stuck in your cubicle? Dreading work for the week? Wish you could go out, have fun, spend money, not work and still get paid? Then you (and every other person in this world) want to trade places with Andrew Smith. His job is Chief Funster for New South Wales. As in his job is to have fun. Seriously.
---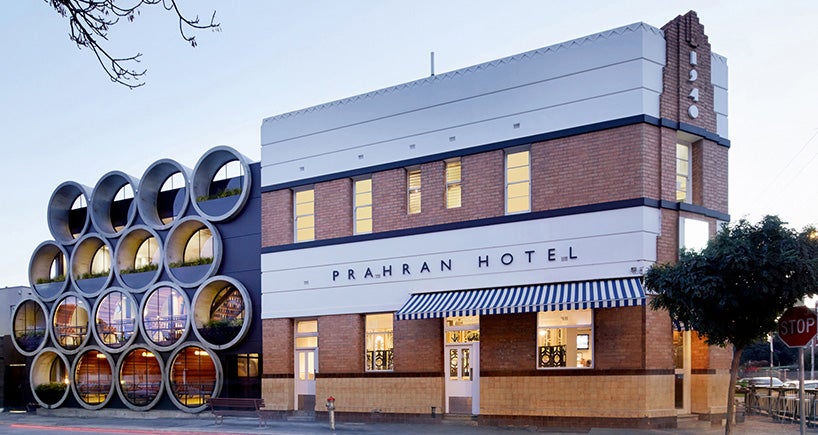 Concrete pipes never looked so inviting. At the Prahran Hotel, a pub in Victoria, Australia, stacks of pre-cast concrete tubes have been turned into cosy, wood-panelled booths for sharing a pint or two. From the outside, they look like kegs (get it?) or portholes — in any case, nothing remotely as dystopian as the phrase "concrete pipes" might evoke.
---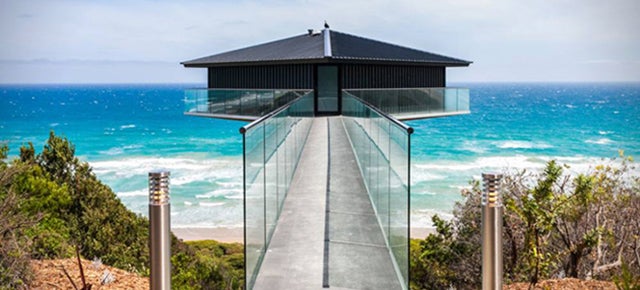 How's this for a freaking view? The Pole House in Fairhaven, Australia, towers 40m over a wooded hill. From this vantage point on solid ground it looks like some kind of crazy domestic hovercraft, but once you're inside it's all horizon all the time through the unobstructed floor-to-ceiling windows.
---
AUSTRALIA 2025: How will science address the challenges of the future? In collaboration with Australia's chief scientist Ian Chubb, we're asking how each science discipline will contribute to Australia now and in the future. Written by luminaries and accompanied by two expert commentaries to ensure a broader perspective, these articles run fortnightly and focus on each of the major scientific areas. Today, we add mathematics to the mix.
---
As if we needed any further confirmation of what's already going on around us: Australia's mean temperature has gone up, the weather extremes are getting worse, and so is the deadly annual fire season, according to a new joint report authored by CSIRO and Bureau of Meteorology scientists. It makes for some troubling reading.
---
What an amazing building this turned out to be, the new Abedian School of Architecture at Bond University in Queensland, Australia. Designed by London's CRAB studio — led by Gavin Robotham and Sir Peter Cook, whose work you might know from Archigram — the 2500sqm structure has just been completed and now faces the hard test of everyday use.
---
Remember when we used to build things? Not "we" like you and me, but we like Australia. We're a country that built stuff like Wi-Fi, the Hills Hoist, the ultrasound and the goonbag. We were also a country that built great cars. Now we don't do any of those things. These are the cars Australia built.
---
It's been almost 10 years since the first and only time I ever talked to indie band Architecture in Helsinki. I was writing for the college newspaper and trying too hard to look cool. But they didn't have to try at all. "Why are you guys so fun?" I asked. "We're from Australia," they replied.
---