---
It was all fun and games at the G20 Summit in Australia — until somebody accidentally leaked highly personal details of the world's most powerful leaders — including the names, passport numbers, birth dates and visa details of everyone from Barack Obama to Vladimir Putin. The cause of the leak? Microsoft Outlook's autofill.
---
Video: This man was fishing in Australia when he lured a massive fish in. Suddenly, a much bigger fish — a hungry white shark — emerged from the water to steal his catch right off the line. Far from being scared, the fisherman seems to be enjoying the scene — if it was me I would have to ask for a clean pair of pants.
---
---
Looking at this picture, it is hard to believe that the United States and Australia were in a bloody no quarter war against Japan only 70 years ago: Spot the Mitsubishi F-2 escorting a Boeing B-52 Stratofortress, the direct heir of the Boeing B-29 Superfortress bombers that obliterated Hiroshima and Nagasaki.
---
5 kilometres; tens of thousands of smiling faces. Four zones of food-dyed cornstarch colour assault all up in your bits. This is the Swisse Color Run, the 'Happiest 5k on the Planet'. Last Sunday, Gizmodo Australia's Luke Hopewell, Campbell Simpson and Danny Allen slapped on our protective sunnies, braved a lack of early morning coffee and put together this video of our Olympic Park battle.
---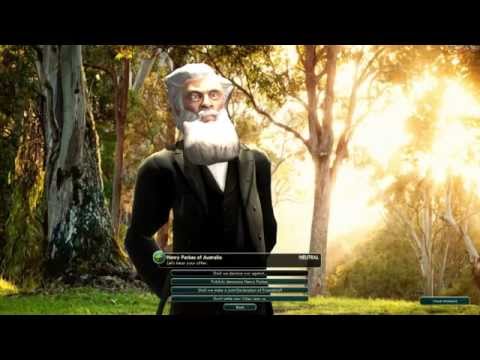 If you're a Civ player, you may remember that last year an enterprising Steam modder created an Australian mod which added our great nation into the game. Now, a year later, fearless leader Henry Parkes finally has a voice.
---