As if we needed any further confirmation of what's already going on around us: Australia's mean temperature has gone up, the weather extremes are getting worse, and so is the deadly annual fire season, according to a new joint report authored by CSIRO and Bureau of Meteorology scientists. It makes for some troubling reading.
---
What an amazing building this turned out to be, the new Abedian School of Architecture at Bond University in Queensland, Australia. Designed by London's CRAB studio — led by Gavin Robotham and Sir Peter Cook, whose work you might know from Archigram — the 2500sqm structure has just been completed and now faces the hard test of everyday use.
---
Remember when we used to build things? Not "we" like you and me, but we like Australia. We're a country that built stuff like Wi-Fi, the Hills Hoist, the ultrasound and the goonbag. We were also a country that built great cars. Now we don't do any of those things. These are the cars Australia built.
---
It's been almost 10 years since the first and only time I ever talked to indie band Architecture in Helsinki. I was writing for the college newspaper and trying too hard to look cool. But they didn't have to try at all. "Why are you guys so fun?" I asked. "We're from Australia," they replied.
---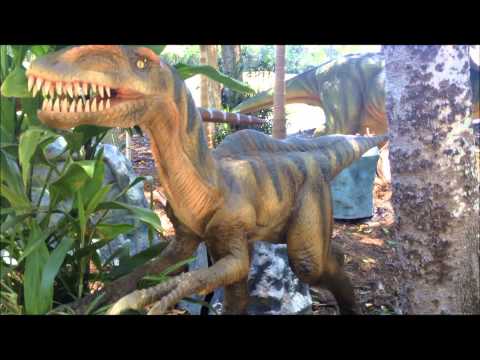 Remember when eccentric mining magnate, Clive Palmer, started talking about building his own Jurassic Park? Turns out that it's no longer the ravings of a potential madman: it's real. Called Palmersaurus Dinosaur Park (really), it's home to 160 animatronic dinosaurs that move, blink, roar and just look freaking awesome looking like dinosaurs.
---
Whoops. About a million litres of radioactive acid sludge accidentally poured out of a tank at the Ranger uranium mine in northern Australia. As if the spill itself weren't bad enough, the mine is also located in the Kakadu National Park, where most of Crocodile Dundee was filmed. That place is a national treasure.
---
Quickflix, BigPond Movies, catch-up TV services. They're all good, but some of us still pine for amazing services Netflix and Hulu in Australia. It's unlikely they'll ever come to Australia, so to get at them, you'll have to tunnel through to the US. Here are the best free and paid services for doing just that.
---
---
For the past few millennia, the dewy rainforests of Australia's Cape Melville have remained totally isolated from human interference. That is, until a team of scientists from James Cook University took humanity's first steps into a land untouched by time. What they found there was almost beyond belief.
---