---
---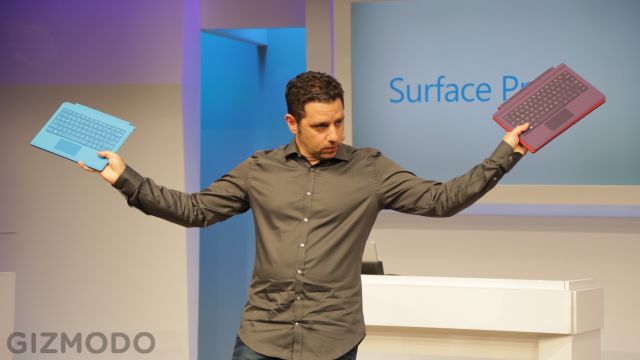 It's finally here. Microsoft has made the 12.2-inch Surface Pro 3 a reality overnight, and it's heading to Australia soon. Here's what you'll pay, when you can get it, and whether you'll pay the Australia Tax on Microsoft's new laptop replacement.
---
---
You may remember a little while ago that Australian politicians led a crusade against vendors like Adobe, Apple and Microsoft for charging Aussies too much for tech just because we'd pay it. A big fuss was made, and it was great that the Parliament came up with possible ways to fix the problem. Our problems, however, pale in comparison to the issue of pricing in Brazil. You won't believe how much they have to pay just to get their hands on the Sony PlayStation 4, for example.
---
---
---
On a battlefield drenched in derp like rainfall drenched the Somme, a war has been fought for four years now and, from all reports, it's a stalemate. Grenades are lobbed over sandbags in an effort to weaken the resolve of the opposing faction on a daily basis. Nobody is ceding ground and neither side will give up. It's a war for the trenches of Australia: the pits and pipes and what should be routed through them and, in a bid to break the stalemate and win the war for Labor, there has been a change in leadership on all levels. Meet the new Three-Star General: Ed Husic, Parliamentary Secretary for Broadband, and get ready to take your orders.
---
---