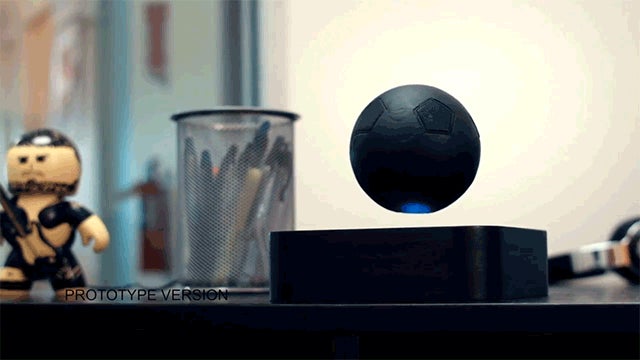 Bluetooth speakers are ubiquitous these days, so it's no surprise to see some companies going out on a limb to set themselves apart. OM Audio, however, is venturing beyond that limb into thin air with its new OM/One floating speaker. Not only is levitation a neat gimmick, but it supposedly also helps the sound travel better. Even if it doesn't, at least it looks cool.
---
In a scenario straight out of "Enhance, enhance!", MIT scientists have figured out that the tiny vibrations on ordinary objects like a potato chip bag or a glass of water or even a plant can be reconstructed into intelligible speech. All it takes is a camera and a snappy algorithm. Take a listen.
---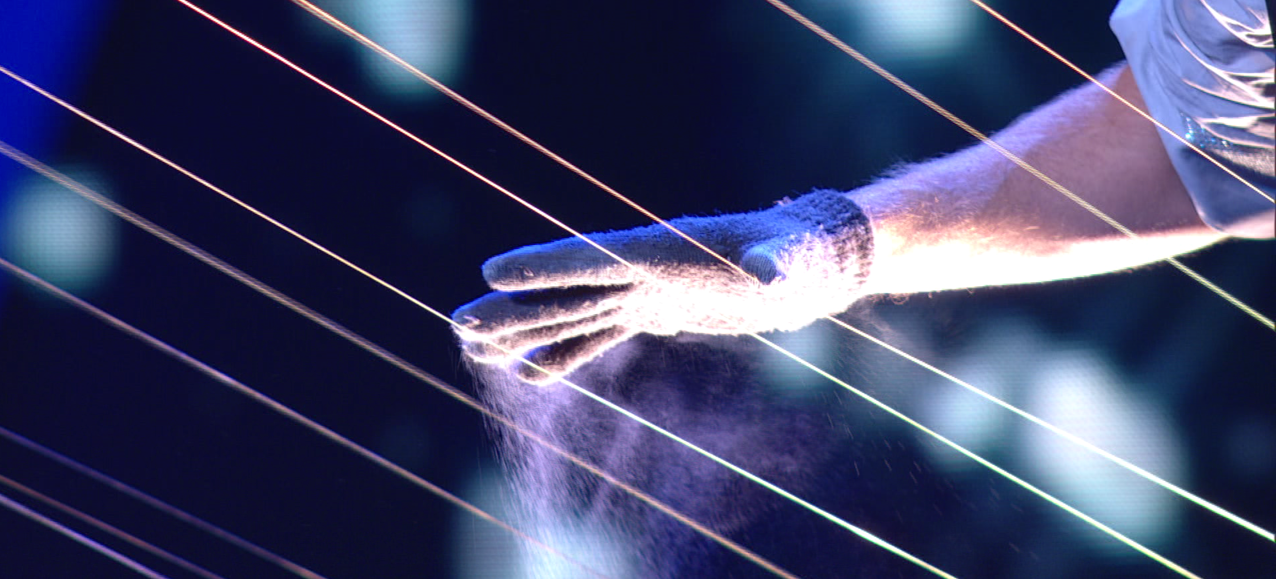 Nestled on a Malibu hillside, three miles up a corkscrew-like road from the Pacific Coast Highway, sits a very peculiar house. Protruding through a missing window in the basement are 18 brass strings, tethered to a mountain 30 yards away. And at any time of day, you might hear their haunting vibrations echoing on the canyon walls.
---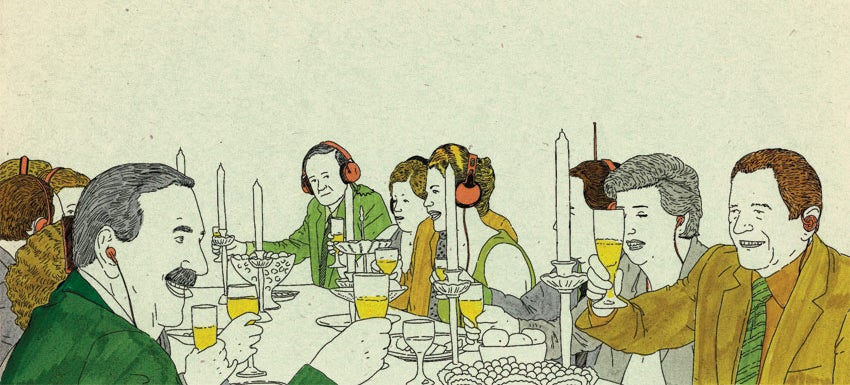 ---
Toyota realises that few customers shopping for a minivan care about horsepower or 0-100 times — they're basically looking for the easiest way to haul kids. So on its 2015 Sienna, the North American successor to the Tarago, Toyota is introducing a rather clever new feature called Driver Easy Speak that amplifies the driver's voice with a dedicated mic so that they don't have to turn around while talking (yelling) to passengers (kids).
---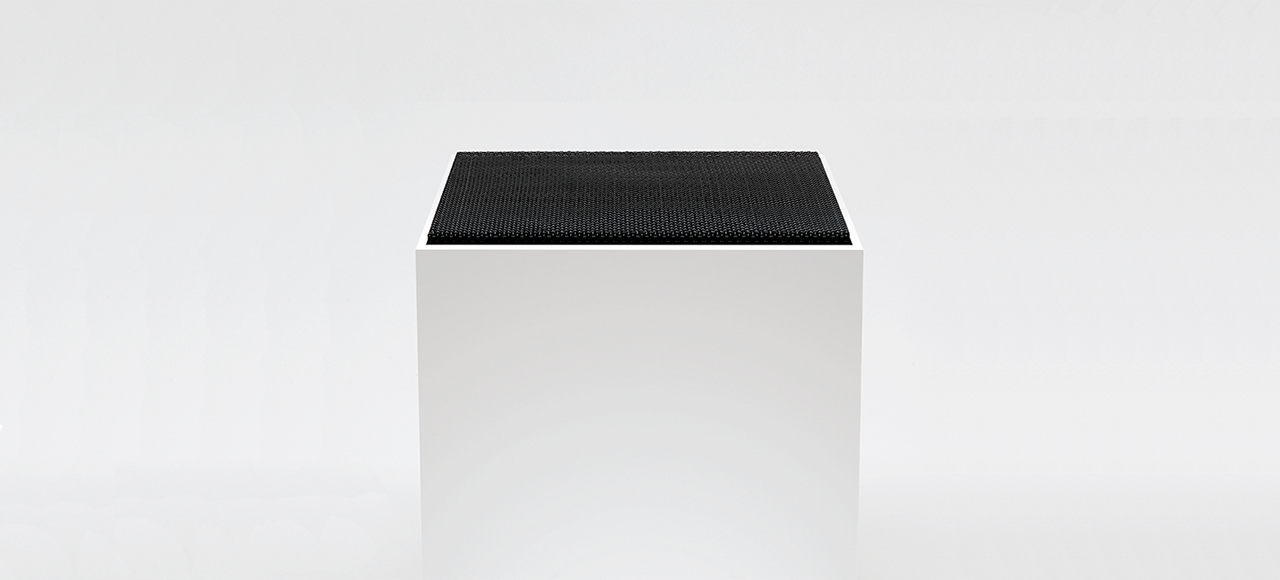 If you were alive in the 1970s, there's a good chance you listened to Stig Carlsson's delightfully streamlined OD-11 speakers at some point. The so-called Sonab "Carlsson Cube" offered unprecedented sound quality in an impossibly small cabinet. Now, a Swedish audio company is re-releasing the design with a whole new set of high tech guts inside.
---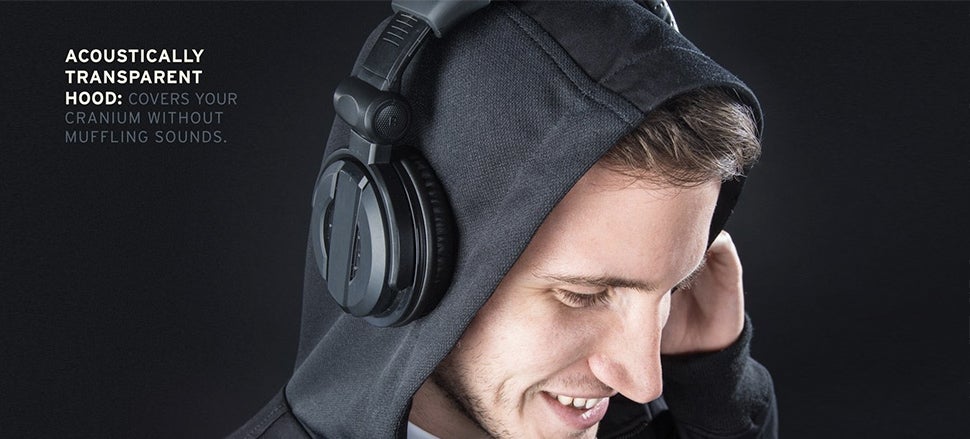 Originally designed for home or recording studio use, over-the-ear headphones somehow became a popular choice for music aficionados on-the-go. We can probably blame Sony's Walkman for that, but it means that Betabrand's new Audio Engineer's Hoodie — which uses speaker fabric on the hood so headphones can be worn over it — isn't necessarily just for those hiding in an over air conditioned studio all day.
---
Last week, Nielsen Soundscan released its mid-year report, and once again album sales were in the gutter, down 14.9 per cent from the year before. Vinyl, though, keeps plugging upwards, with sales growing 40 per cent to four million units. Even as our media is increasingly intangible, there's a subset of people that just can't get enough of the LP.
---