The best thing about the last Star Trek movie was the extended Leonard Nimoy cameo alongside young Spock, played by Zachary Quinto. Now Quinto and Nimoy are back in this ad for Audi, and it's so good.
---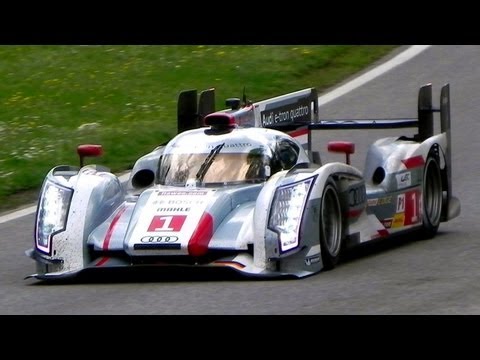 Holy. Crap. Audi built a serious race-car with the E-Tron R18. Here it is whipping around corners at over 300km/h, with no sign of a wiggle or a drama. The best part? It sounds like a goddamn jet.
---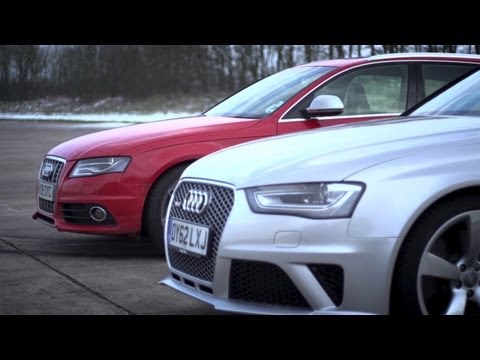 The Audi RS4 is a masterpiece. It's a weaponised wagon with power to burn, but it's also quite expensive at around $150,000 brand new. What if you could get something that's just as fast as an RS4 for half the price? Is it even possible? With a bit of software and a 2011 Audi S4 — the RS4′s younger brother — absolutely.
---
The Hall Of Industries is an unassuming building. Just a hangar with a few amenities installed, meant for concerts, presentations and even the odd tech product launch. From the outside, you never would have known that last night, this drab building in the Sydney suburbs played host to millions of dollars worth of luxury and exotic sports cars, as well as the men and women that would vie to become their new owners. It's auction night here, and it's a veritable meat market of automotive perfection.
---
Car companies do a whole mess of testing before they let cars out in the wild, but Audi's latest tests on the RS4 are possibly the greatest of all. Namely, the German auto maker straps two giant paintball cannons to the RS4 and plays a game of skirmish with them.
---
The 2013 Consumer Electronics Show isn't just a place for smartphone cases and big TVs. No, instead it's about showcasing some of the coolest car tech ahead of the Detroit Motor Show. Here are some of the best cars on show at CES 2013.
---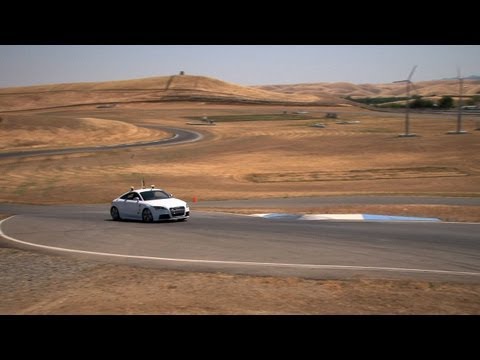 Meet Shelley. Shelley is a driverless car unlike anything you've seen before. Sure, Google has its own driverless cars, but I bet the search giant isn't taking them to racetracks for 200km/h speed tests with nobody behind the wheel. You may commence clenching now.
---
Furniture designers have a general idea of what makes for comfortable furniture, thanks to years of research, intuition and user feedback filtered down into theory. But much of this has largely been driven by qualitative feedback instead of something more quantitative. That's what the R18 Ultra chair wants to change.
---