Before you scoff in disbelief at the $450 price tag on this adorable children's toy, remember that you're actually getting two ride-ons for the price of one here. The Mini Runner, made from a hydroformed lightweight aluminium frame, converts from a sit down balance bike to a standing scooter with minimal fuss and muss.
---
Taking inspiration from Porsche's decision to break out into designing everything from sleds to mobile phones, Audi's decided that it now wants to apply its design chops to beautiful objects without four wheels. And the car maker's first creation is a stunning see-through table clock that leaves its complex engine completely exposed and visible — not hidden beneath a bonnet.
---
---
Audi's upcoming S3 Sportback is a pretty exciting car, and it's about to get even better for geeks in the passenger seat: the car will now come with a built-in 4G hotspot so you can connect all your wireless gadgets on the go, while the driver expands the services available on the Audi Connect system.
---
---
When you think of automated, self-driving cars you probably think of Google. But it's not the search giant that's forging ahead with self-driving cars, or at least the beginnings of them that you can actually buy. No, incredibly it's Volvo of all historically-less-than-exciting cars, and the motor company has some truly amazing tricks up its sleeve. We've already seen a glimmer of what Volvo's capable of with its frankly dream-worthy auto-parking prototype. I got to see that thing in action, along with a load more incredible automated driving tech all hidden under the guise of safety.
---
---
The best thing about the last Star Trek movie was the extended Leonard Nimoy cameo alongside young Spock, played by Zachary Quinto. Now Quinto and Nimoy are back in this ad for Audi, and it's so good.
---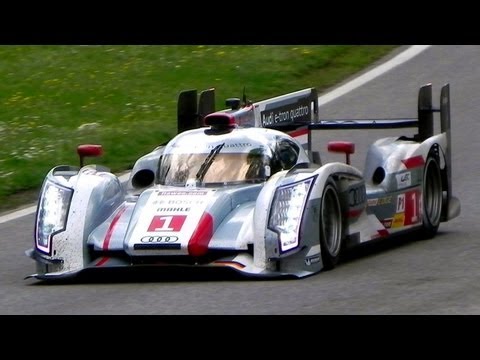 Holy. Crap. Audi built a serious race-car with the E-Tron R18. Here it is whipping around corners at over 300km/h, with no sign of a wiggle or a drama. The best part? It sounds like a goddamn jet.
---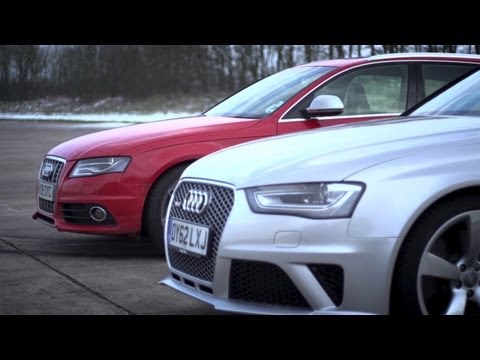 The Audi RS4 is a masterpiece. It's a weaponised wagon with power to burn, but it's also quite expensive at around $150,000 brand new. What if you could get something that's just as fast as an RS4 for half the price? Is it even possible? With a bit of software and a 2011 Audi S4 — the RS4′s younger brother — absolutely.
---