Hybrid petrol-electric cars are evolving at a rapid pace, but early examples like Toyota's Prius weren't as earth-changing and fuel-saving as we'd all hoped. Ingolstadt is taking care of that last point, though — it doesn't want to be massively revolutionary, but Audi's new A3 e-tron city car marries an electric motor to a regular fossil-fueled engine, and it can travel 50km without using a drop of petrol. When it does use dinosaur juice, it does so frugally and sensibly.
---
In what could turn out to be yet another vain attempt to get most Americans to like — or even mildly appreciate — soccer, Audi created a giant World Cup scoreboard made from something the country definitely loves: cars.
---
Crossover, soft-roader SUVs are one of the fastest-growing segments in motoring right now. Every marque wants to have a car that can hold the kids and their football gear, but also fit into a tight parking spot in the middle of the city. The new Audi Q4 crossover — so that's a bit bigger than the Q3, but smaller than the Q5 — might look something like these concept sketches released by the Audi Design Team, if it's ever released.
---
Audi's luxury vehicles include a neat night-vision system that will automatically warn drivers about hazards on the road. And to drive home just how life-saving it can be, the company's ad agency created a brilliant billboard in an airport with a secret hazard that was only revealed to passengers when they got closer and closer.
---
---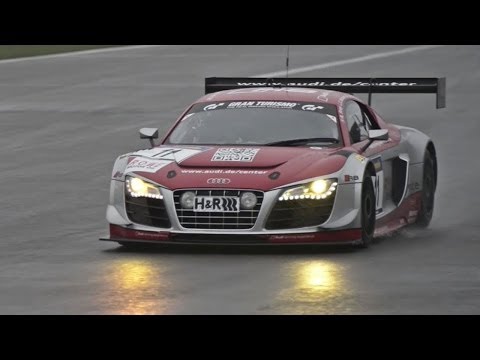 The V10 Audi R8 is a spectacular car. What else needs to be done to it to turn it into a racing car? What's the real differences between driving a supercar and a racing car?
---
---