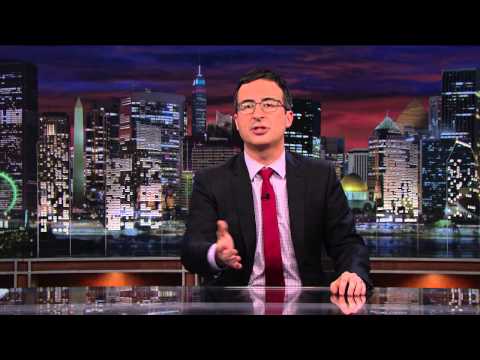 Never read the comments. That's one of the first and most important rules on the internet. Unfortunately, nobody told that to host of Last Week Tonight, John Oliver.
---
So it's Father's Day this Sunday (September 7), and it's not too late to pick up an affordable, thoughtful little gadget for the big guy. Here are some great ideas if he's into fitness, including up to $50 off selected heart rate monitors and fitness trackers from big brands like Polar and MAGELLAN. Dick Smith also has 15 per cent off certain GoPro cameras, bonus gift cards and more…
---
A few weeks ago someone alerted me to a problem they were experiencing accessing, of all things, an e-book. The e-Book had been purchased in the US, using an account this person set up when they lived there. They've now moved back here and – in the course of downloading their apps to a new tablet – discovered a problem.
---
IT Pricing champion and Federal MP for Chifley, Ed Husic, is mad. Mostly he's mad that while the Government fiddles with an anti-piracy scheme the Australia Tax issue still burns holes in the pockets of this country's gadget lovers.
---
You may have already heard today that a 4chan hacker allegedly leaked nude photos of attractive female celebrities on the internet. Said celebrities include Jennifer Lawrence, Kate Upton and Ariana Grande. Before you fire up that Incognito window in Chrome to look at said leaks, let's all take a second to think about where you stand on a few issues. It's time for us to make a deal about those nude photos.
---
Video: Bárðarbunga is the latest unpronounceable Icelandic volcano to start spewing forth molten lava from the depths of the earth, and thanks to the magic of the internet, you can watch science unfold live online.
---
Some headphone makers put fashion and and form before function, leaving you with great-looking cans that don't actually sound that great. These new Beats Studio Wireless headphones combine Bluetooth and noise and despite what you might presume based on the Beats name's checkered history, they're actually pretty good.
---