Our current spacesuits are awesome pieces of technology, but they certainly have their limitations. This is why MIT scientists (and NASA itself) have been working on a next generation spacesuit. And their latest innovation is super futuristic.
---
How long can humans live in space? We don't know the answer to that. But every crew that resides on the International Space Station provides us information that we use to adjust our protocols and extends that period of time.
---
If I had to name one food that defined my childhood it would have to be astronaut ice cream. I can still remember getting it from the gift shop at the Minnesota Science Museum in the late 1980s and thinking that it was absolutely the coolest thing in the world. Look Mum, I'm eating just like an astronaut!
---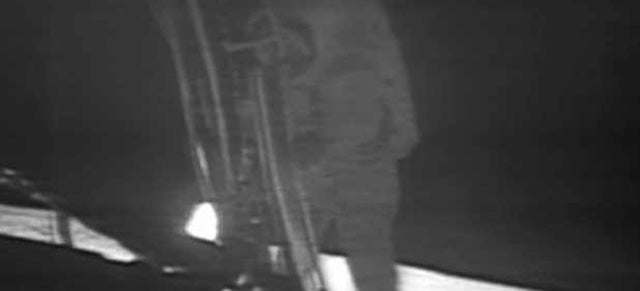 ---
Video: To get ready for the World Cup, astronauts on the ISS decided to play a little friendly soccer match on the ISS to show countries on Earth how the beautiful game is played in space. It looks like a hell of a lot of fun, mostly because seeing a bicycle kick in zero gravity is what dreams are made of.
---
In the otherwise barren space 350km above Earth's surface, a capsule of life-sustaining oxygen and water orbits at 27,000km/h. You might know this capsule as the International Space Station (ISS), currently home to six humans — and untold billions of bacteria. Microbes have always followed us to the frontiers, but it's only now that scientists at NASA and elsewhere are seriously investigating what happens when we bring Earth's microbes into space.
---