Remember giant asteroid DA14 that buzzed our planet last week? It made for some pretty spectacular viewing. Now NASA is getting in on the video fun by releasing its observations of the space rock as seen by the Goldstone deep space telescopes.
---
In an unexpected move, space seems to be putting on a matinee show for Earth ahead of the tomorrow's 4:30am (AEDT) fly-by of the asteroid code-named 2012 DA14, with a giant goddamn meteorite streaking across the sky in Russia this morning before crashing to Earth with a furious bang. Watch the incredible video here.
---
---
If you've always assumed that the idea proposed in Armageddon could save us in the face of a crisis, by destroying an asteroid to avert the destruction of Earth, think again. Physicists from Leicester University, UK, have calculated that such a feat would require a bomb a billion times stronger than the biggest bomb ever detonated on Earth.
---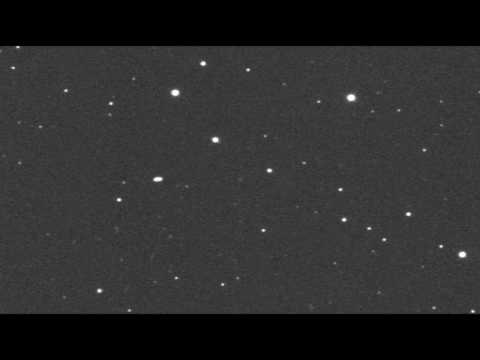 Asteroids pass us by all the time, ranging in size and distance from Earth, but we're nowhere near needing to hire Bruce Willis and his gang of misfits to save us yet. Either way, an Italian observatory captured a few frames of a building-sized rock flying by earlier today.
---
Yesterday, a group of billionaires, scientists and engineers announced what could become the most important enterprise in human history since Columbus sailed West: an asteroid-mining company called Planetary Resources. They want to jump-start a completely new industry between the Earth and the moon, one that will add trillions of dollars to the world economy and ensure our prosperity for centuries to come.
---
See that? It might be a dust particle from an asteroid! Or it might be a flake of dried skin from a man in the Japan Aerospace Exploration Agency factory that built the Hayabusa probe. No one knows yet.
---