Loading page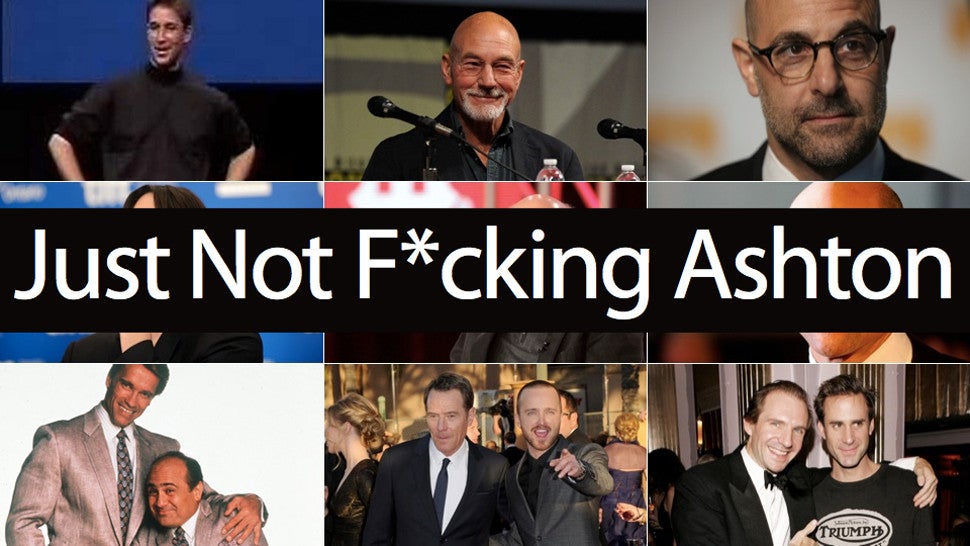 After a solid week of coming to terms with the fact that Steve Jobs is Batman, we've found ourselves in a Job-less world once more. Now that Christian Bale's thrown in the tiny circular glasses, we ask you, dear readers, who's your Jobsian ideal?
---
It's a little-known fact that celebrity Ashton Kutcher moonlights as a Lenovo engineer. At first, it was tolerable: a kickstand here, a bigger battery there. But now, the chisel-cheeked entrepreneur has twisted Lenovo's latest tablets to his own foul aims: the new Yoga Tablet 2 Pro has a built-in projector. And a subwoofer. And a 13-inch, 2560 x 1440 screen. It's a goddamn miniature movie theatre, complete with a tiny Ashton to show you around the place.
---
We dished our fair share of smack talk towards Ashton Kutcher when he was tabbed to play Steve Jobs in the movie Jobs not because he couldn't make himself look like Steve Jobs but because we were afraid he would put too much Dude Where's My Car into Steve. We still don't know if he'll be able to pull Steve off but it seems the forever pretty boy actor at least tried.
---
Waiting for the new JOBS flick has been a roller coaster of managed expectations for Apple fans. Is it going to suck? How can actor-bro Ashton Kutcher possibly play a legend? This latest clip has got me feeling about as excited as I think I can feel about the movie.
---
Here's one of those things you'd always think was a joke but turned out to be real — the filmmakers behind Ashton Kutcher Steve Jobs movie have made an Instagram trailer. Open Roads Studios claims it's the first Instagram trailer, made from 15 seconds' worth of the official preview we saw a few weeks back.
---
No, it's not the first Steve Jobs movie to make it out, but it's the first one to take it seriously. And, so far, it doesn't look half bad. We'll have to wait and see how the whole thing holds up, but colour us hopeful.
---
Loading page