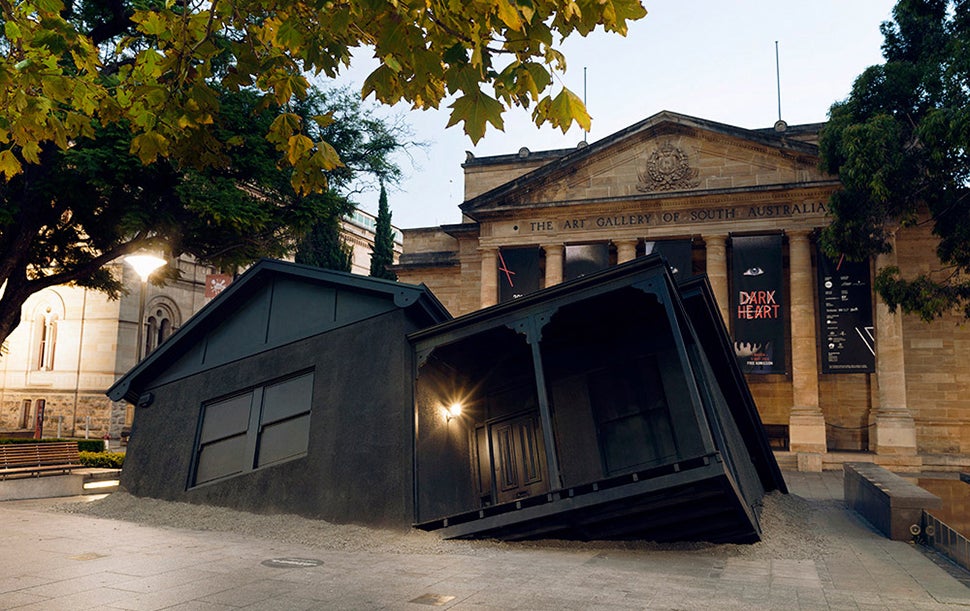 Imagine how cool it would be if buildings weren't actually constructed above-ground; if instead we lived in a large-scale garden of growing structures where architecture emerged, fully formed, from the earth. Landed, by Ian Strange, is a somewhat disconcerting sculptural installation outside the Art Gallery of South Australia, that gives the sense we caught a home as it slowly rises up like a submarine, or perhaps sinks back down into the depths. [Lustik]
---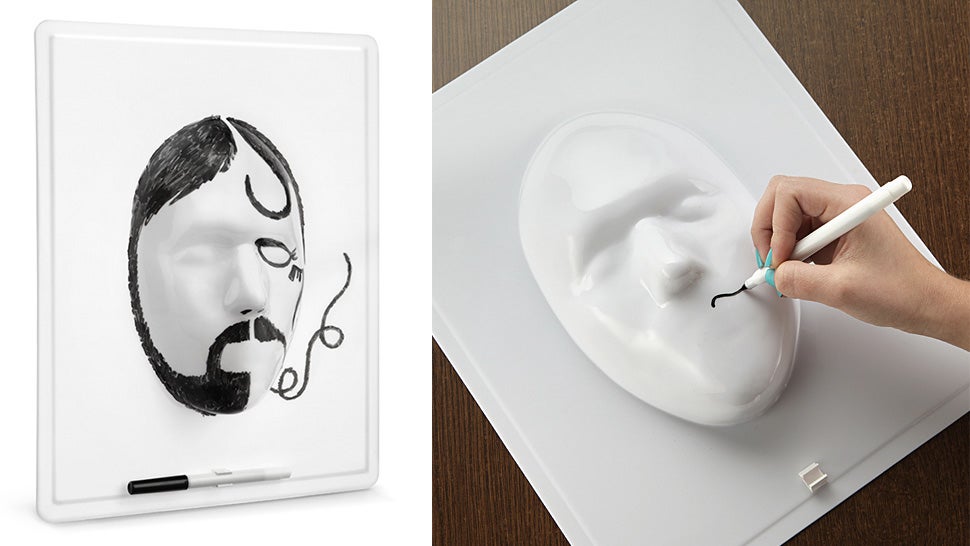 Hilarious caricatures of bosses and uptight managers are a staple of any office. But unless you work in a design studio filled with artists, deciphering who a doodle is supposed to be can be tricky. Unless you've got this whiteboard featuring a 3D face relief that lets even number crunchers create erasable masterpieces.
---
Designer Luis Pons may have just come up with the biggest innovation in home decorating since wall-to-wall carpeting. This large magnetic panel, which could be easily made to cover the walls of an entire room, is adorned with a metal mesh 'fabric' that can be rearranged, repositioned, and even completely replaced to match new decor.
---
Norman Rockwell captured idyllic moments of American life using paint and canvas. But Thomas Doyle works in a different medium and sees the world around him in a different light. As the folks at Cool Hunting discovered, he uses tiny figures and scale model buildings, designed to accessorise model trains, to make miniature 3D dioramas of not-so-perfect slices of American life.
---
Tattoos don't have the same stigma as they once did but we're still a bit away from having body art painted on the sleeves of politicians or on the necks of princesses. I wish they were though. These photoshopped images of famous people covered in tattoos are so great that I wish it was real life. How hilarious would it be to see Spock covered in ink? Or to have the regal Jackie O tatted up? It would be awesome.
---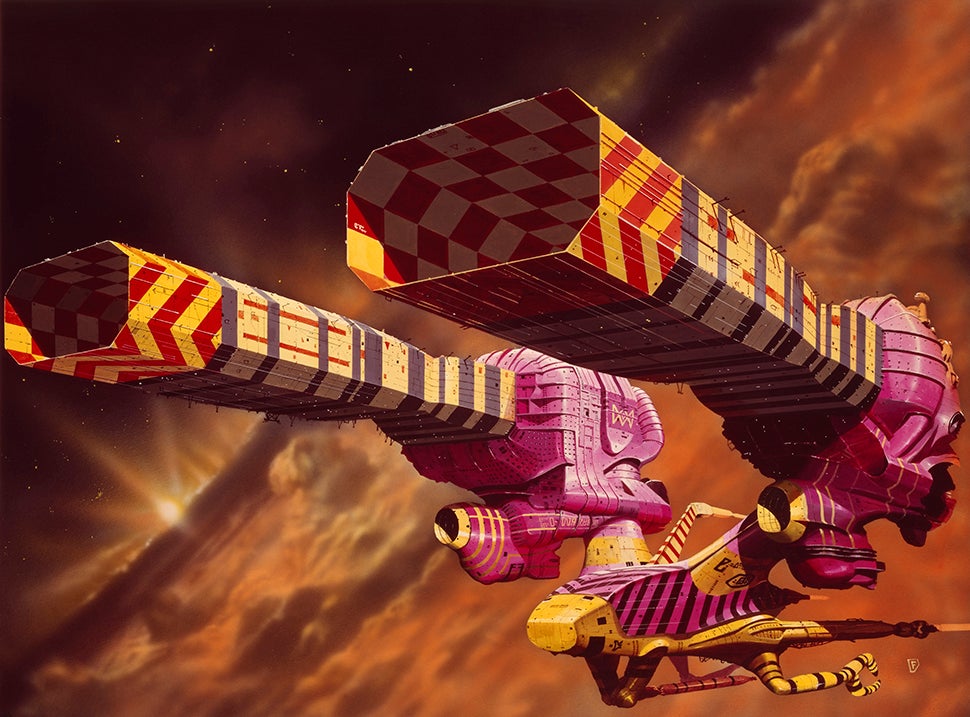 ---