---
Zaha Hadid Architects' proposal for a new intermodal transit station for the Saudi Arabian capital, Riyadh, at first glance looks something like a cruise ship with a sharp prow cutting through the desert. This was part of the inspiration, in fact, as the sine waves that roll across the façade and organise the interior are derived from complex wind-generated waves of sand.
---
---
Robert Burden, an artist living in San Francisco, has an affinity for immortalizing his favourite childhood action figures as gigantic oil paintings that makes them seem larger than life. His latest piece, The Autobot, which gives Optimus Prime the glory he so readily deserves, took over 1000 hours to complete.
---
The most iconic skyline in the world (or at least in America) would look completely different if it was on another world. On Venus, New York City would be a yellow haze, on Mercury would look glow in the dark, on Mars would make everything rusty and on Uranus and Neptune would totally obliterate the city.
---
Water and electricity: historically, not a great combo! But Antonin Fourneau, a French artist and engineer, combines both to remarkable ends in his installation, Water Light Graffiti, which landed in New York this week.
---
As part of an upcoming special issue that pays tribute to Adam Yauch — aka MCA — by looking at the visual history of the Beastie Boys, Juxtapoz magazine conducted interviews with the artists behind the group's memorable album art. And while this three-minute highlight doesn't go into as much detail as the magazine will, it's still a pretty captivating look at how the Beastie Boys' style and craft evolved over time.
---
The first thing you notice about Rain Room, the sure blockbuster installation that opened at MoMA on Friday, is the tropical humidity. The second thing is the sound from hundreds of litres of water pouring from an artificial ceiling. Finally, after your eyes adjust to the darkness, you actually see it: Rain Room, a 1,000-square-foot space that's in a state of perpetual downpour.
---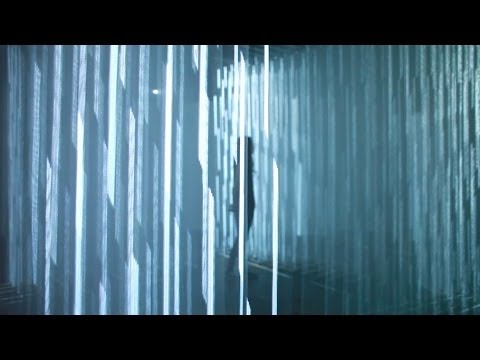 Isotopes v.2 looks alluring. All those pretty, pulsating lines of light draw people in. Relaxing. But once they get in there, things start to change. The lights become more constant and intense. Basically they put people in a somewhat oppressive light prison. Soooo, probably not relaxing.
---