Damien Hirst loves to play provocateur. The artist makes mosaics with pharmaceuticals and sculptures with taxidermy. Now, for his latest series of paintings, he's depicting cities in conflict. But look closer: What seem like innocent, black-and-white satellite images are crafted out of sharp, dangerous objects.
---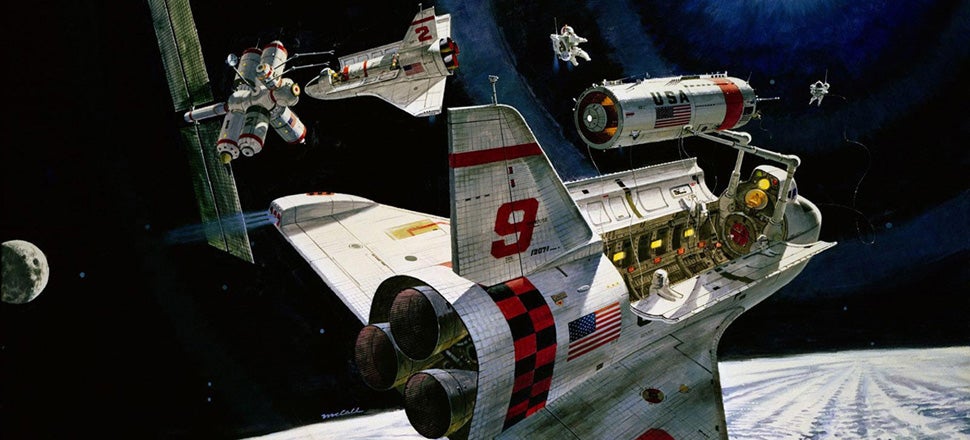 ---
I don't know about you, but I love to see things cut in half. Sometimes they are boring, but most of the times they are incredible, like the mechanical calculator shown above. It's hard to believe this metal mess works. Here's more stuff that looks awesome stuff when cut in half. Warning: A few of these images are not for the squeamish!
---
Food all goes down the same but there's so much beauty in food and each ingredient that chefs like Niki Nakayam of Los Angeles Japanese Kaiseki restaurant n/naka turn the idea of putting plate of food into an art form. You're no longer eating protein and vegetables, but edible art on a plate.
---
These sculptures by London-based artist Jonty Hurwitz are so small that are impossible to see with the naked eye. They are smaller than a hair and a bit bigger that a human sperm but, despite their size, the level of detail is just insane. NSFW for tiny naked women.
---
Virtual reality is used to transport us to other worlds, but usually just for a short burst here and there. One British artist is prepared to do it for much, much longer. Mark Farid wants to live in a gallery wearing a VR headset and noise-cancelling headphones for 28 days, streaming another person's daily experiences.
---
I've had this night in New York before. Actually, anyone who has lived there has had this night. And though you might not immediately recognise it, you will. That's because the art in this video is lifted straight from those nights you don't exactly remember but you know were awesome. Basically, New York on any given night.
---