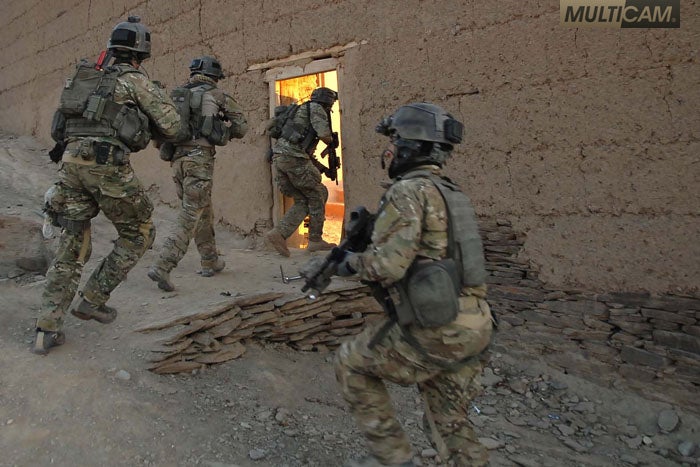 After nearly a decade, multiple false-starts, and many billions of dollars, the US Army has finally chosen a new camouflage for its troops. Except it's not exactly new. It was originally developed back in 2002. And it looks a whole lot like one of the patterns that the US Army was in talks to adopt from an independent company.
---
While we've all heard about Google's silly-looking self-driving cars. But did you know that the military's been working on own autonomous vehicles of its own? Honestly, it's no huge surprise that soldiers would want this technology too. It sure does look badass though.
---
This is just awesome. Jim 'Pee Wee' Martin, a 93-year-old WWII veteran paratrooper, just did the same jump out of a plane into Normandy that he did for D-Day 70 years ago when he was 23 years old. But he says this jump was much easier because "there wasn't anybody shooting at me today".
---
Despite the billions upon billions of dollars funnelled into the hungry maw of the military over the past 70 years, some technology has remained the same since World War II — including the smoke grenade. Now, the US Army is choosing a new version that, in theory, will be slightly less toxic than the "classic" model.
---
Outdated technology and government wastefulness seem to go hand in hand, but this time the two are combining for a startlingly huge money sink: the Pentagon is planning on destroying $US1.2 billion in excess bullets and missiles, some of which could still be used by troops. And it's all because the military has no way of tracking its stockpiled ammo.
---
Over the next three years, the US Army will be filling its brand new cyber warfare institute at West Point with the best and brightest hackers it can find. Not just hackers, however: the institute will bring together psychologists, lawyers, mathematicians — anyone who can help the United States win the inevitable cyber war.
---