In a city of controversial historic buildings, Berlin's massive Tempelhof Airport is one of the most embattled. This ageing, elegant behemoth served as a hub for the Nazis and, later, for the Berlin Air Lift. Now, it's the focus of major development plans — and PBS just got a look inside.
---
For most people, staring at blueprints is a real chore. Nobody really knows what all those little lines mean, and, wow, they're just so blue. Most importantly, however, blueprints make it hard for a layperson to comprehend what a space will actually be like in real life, which is a problem when you're building a house — or anything, for that matter.
---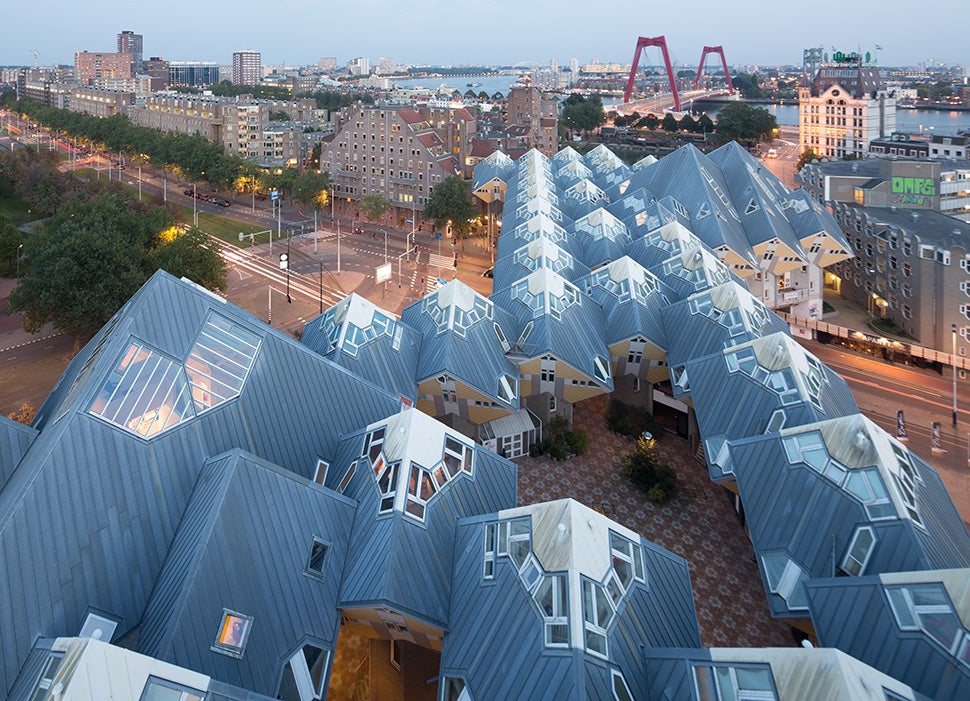 Parts of the famously off-kilter "cube houses" project constructed back in 1984 to a design by architect Piet Blom in Rotterdam, Holland, have been transformed into new homes for 21 former prison inmates by Personal Architecture. The old, oddly angled complex has been updated with skylights and an internal light-well to allow more natural illumination, offering stronger "visual connections" between floors.
---