If a hurricane ever happened to hit downtown Calgary, I think I'd rather stand out in the open than hide under the cantilevered main floor of this proposed library design, in case the whole thing fell over. But apocalyptic design flaws aside, this failed proposal for Calgary's central library is incredibly clever, and I'm slightly sad it isn't being built.
---
We've seen some pretty incredible ad hoc architecture on China's high-rises — this alpine rooftop mansion should jog your memory — but we may now have a challenger for craziest illegal addition: A bridge built between two different apartment buildings built by and for a lone resident.
---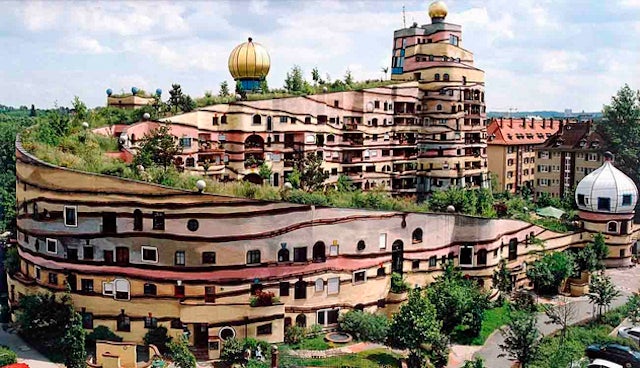 ---
It takes some work to get to Ecuador's Quilotoa Lake. Visiting the collapsed volcano requires hiring a bus or truck to navigate the steep roads, and a hardy constitution to endure its 3658m altitude. Now a simple yet elegant platform allows a moment of meditative respite on the precipitous edge of the electric blue caldera high in the Andes.
---
There's residential design, and then there's jigsaw puzzle design. This elegant project by the San Francisco architect Christi Azevedo, who wedged a full guest house into a laundry and boiler room from 1916, falls somewhere in between the two.
---
Well, here it is: the world's worst billboard. Not that billboards are ever, like, especially great. And that's why for the most part, cities don't put up new ones. Or commission one by an architect known for her tone-deaf hubris. It's like Zaha Hadid swept up some of the trash from her vagina stadium in Qatar and plopped it onto a curb in London.
---