Economic downturn be damned, this pair of spliff-shaped buildings are determined to rise high on the Dubai horizon. While they won't give the Burj Khalifa a run for its money, these twin towers are already being touted as the world's tallest duo. I hope they will be nicknamed the Dubai Brothers. Get it, because Dubai sounds like doobie? Sigh.
---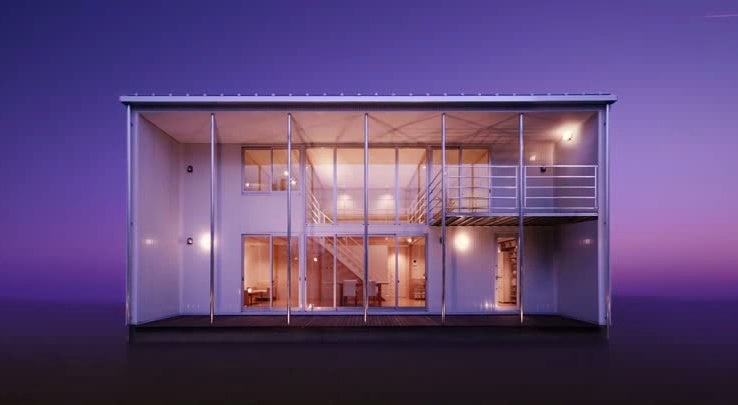 The Japanese retailer Muji has built a cult following by offering nearly any object you could want in your home for not much money and proportionately great design. Now, the company is offering one more item to its line of 7500 housewares: actual houses. And there's a very good economic reason for the ambitious new venture.
---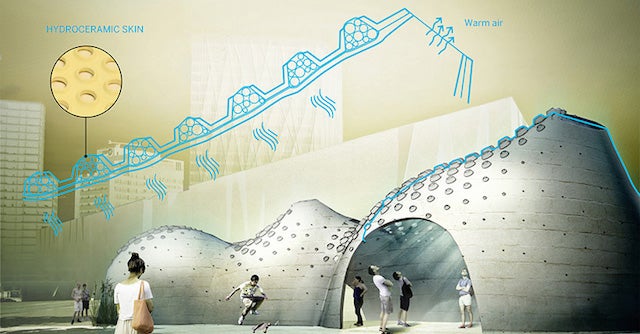 Our reliance on air conditioning, however magical an innovation, has become a serious environmental burden. Which is why researchers in Barcelona designed a material they say can naturally cool rooms by about 5C, using a moisture-absorbing polymer that "sweats" much like our own body.
---
From smog-chomping supercities to giant penis skyscrapers, China has built its reputation on wild and wacky structures of late. But in a public speech last week, China's president made a promise to his country: "No more weird architecture." No way! Here's why we need to Keep China Weird.
--- Video: Over the past thirty years, few cities have undergone the transformation that Shanghai has. It went from a vertically challenged city filled with greenery to mutant New York on speed and steroids. Claire and Max illustrate how much has changed by eliminating the current buildings from the skyline and then drawing them in and putting them back.
---
As long as architects keep building up (and up and up), folks are going to want to check out the view from way up in the air. Well: The Burj Khalifa just unveiled a new observation deck that gets visitors a little closer to heaven on the 148th floor — that's about 555m. Gulp.
---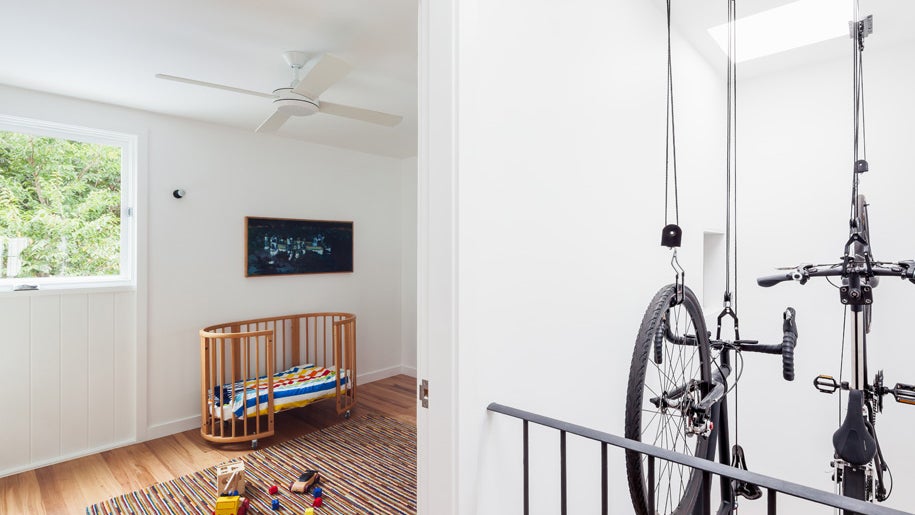 Ever since I moved into my apartment, I've been trying to convince my roommates that what we need is a pulley system to pull our bikes up onto the balcony. And ever since we moved in, my roommates have been telling me that it's a terrible idea that will unquestionably end with someone being mutilated by a falling crankset. But now a group of Australian architects have vindicated my crazy plans (and built an awesome storage system for bikes in the process).
---
We've already seen some night-time vistas from the top of 432 Park Avenue, the tallest residential building in North America. They're pretty wild. But now, the developers have released some high-res images of the views during the day time. They're absolutely nuts.
---