Loading page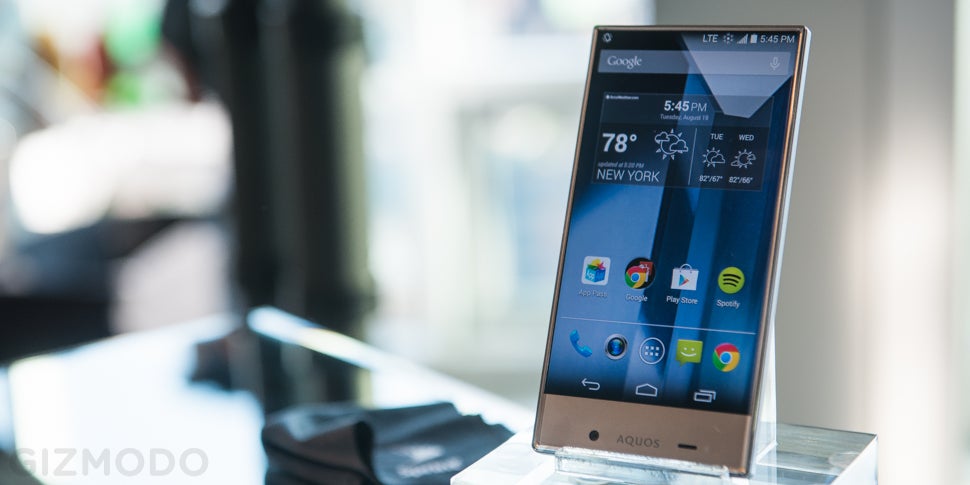 Japan builds phones differently to the Western world. We typically want better performance, more dazzling displays and faster processors. Japan just makes the thing look awesome. And not many have done it better than Sharp.
---
After watching this demonstration video, I'm amazed by how incredibly good Sharps' new stabilised camera phone sensor is. It's on the Aquos SH-01D phone, but it should really be standard in every single phone out there. By law.
---
Sharp's new 70 inch Aquos Quattron 3D TV isn't the biggest 3D TV out there, but it's the biggest one from Sharp. They've been making flat screens since the dawn of time, and here's my hands-on… er, eyes-on.
---
Remember way back in 2006, when Sharp beat its chest to claim the title of BIGGEST TV IN THE UNIVERSE? How things have changed! The best Sharp's got this year is a 70-inch version of last year's TV. Bar lowered.
---
We've seen Sony and Panasonic's special TV Christmas bundles, but tipster Luke has pointed us towards the Sharp offer, where purchase of selected Aquos LCDs sees you eligible for an Xbox 360 Elite bundled with four "premium" games.
---
Electronics manufacturers, if you insist on releasing 100 infinitesimally differing televisions, camcorders or back shavers, take a cue from Sharp. They laid out their entire new DX2 line (LCD TVs with integrated Blu-ray) in one handy graphic. [AkihabaraNews via Ubergizmo]
---
Sharp claims the new 7x mode in its 2nd-gen DX Series LCD TVs further extends built-in Blu-ray recording times, and that it has boosted the image quality for its 40-inch+ models.
---
Sharp's jumping into the mainstream LED pool with Aquos LED (they had the pricier XS1). Sharp says theirs are better, since they make their own LEDs and are using a next-gen LCD substrate. But they don't use local dimming. WTF?
---
Sharp have just released a soundbar that matches their Aquos LCD TVs, and costs just $299. $299? That's frickin' awesome!
---
Loading page