Loading page
If you go to the App Store today, you'll find an odd entrant second in the list of today's most popular apps. 1000 people an hour are downloading an app for Gelato Messina that lets you pay for ice cream on your phone, awards you loyalty points, and lets you skip busy cash lines.
---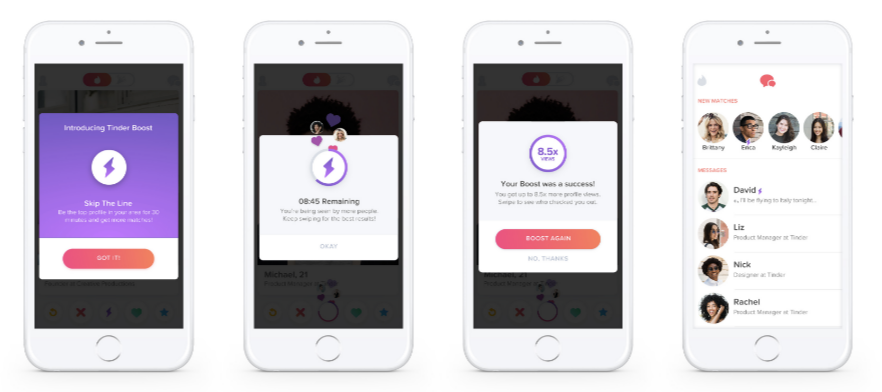 Tinder's latest features have a very specific feel: They could lead to innocent fun, but really, they're just a cover for far filthier activities. Tinder Social, for example, was touted as "a better way to go out with friends", but it was really just an orgy finder. And the app's newest foray, Tinder Boost, is no different.
---
Gmail is one of the best email apps available, but there's still a lot of room for improvement. Luckily, there are a bunch of handy plug-ins, add-ons, and extensions that can add extra features to Google's email service. Here are five of our favourites that make managing our Gmail inboxes even easier.
---
You've landed somewhere brand new, and you're ready to explore the new city, but you have absolutely no idea where to start. This is where your trusty smartphone comes in. There are loads of cool travelling apps you can use to help you find awesome spots around town. Here are 9 of our favourite apps for discovering new places in unfamiliar surroundings, beyond what the more well-known travel guides have to offer.
---
Android apps have arrived on Chrome OS. Right now they can be run on three Chromebook models, a number that will increase during the rest of 2016 and into the start of 2017 (Google has a full list). To save you the wait, we got hold of an Asus Chromebook Flip to show you how the Android experience works on a Chromebook.
---
Have an idea for the next App Store chart-topper? Make it a reality with the App & Game Development for iOS & Android Course, now just $45.05 AUD [$34 USD].
Pick up this course, and dive straight into game design for Android and iOS with over 30 hours of hands-on training.
---
Nothing is more important to us than our precious digital photos, so keeping them stored safely in the cloud is crucial. The problem is, both Apple and Google have great photo-storage services, and it's hard to know which one is actually better. Here's how Apple Photos and Google Photos stack up against each other.
---
Loading page