Spotify has just announced some neat new touch and gesture features for its iOS app that should make it easier to discover new music and build playlists. A new feature called Touch Preview allows you to press and hold on a track to hear a short snippet, so you can work out if you want to listen to it or not. Dragging your finger to another track while holding will take you to a new track; tapping will play the song as usual.
---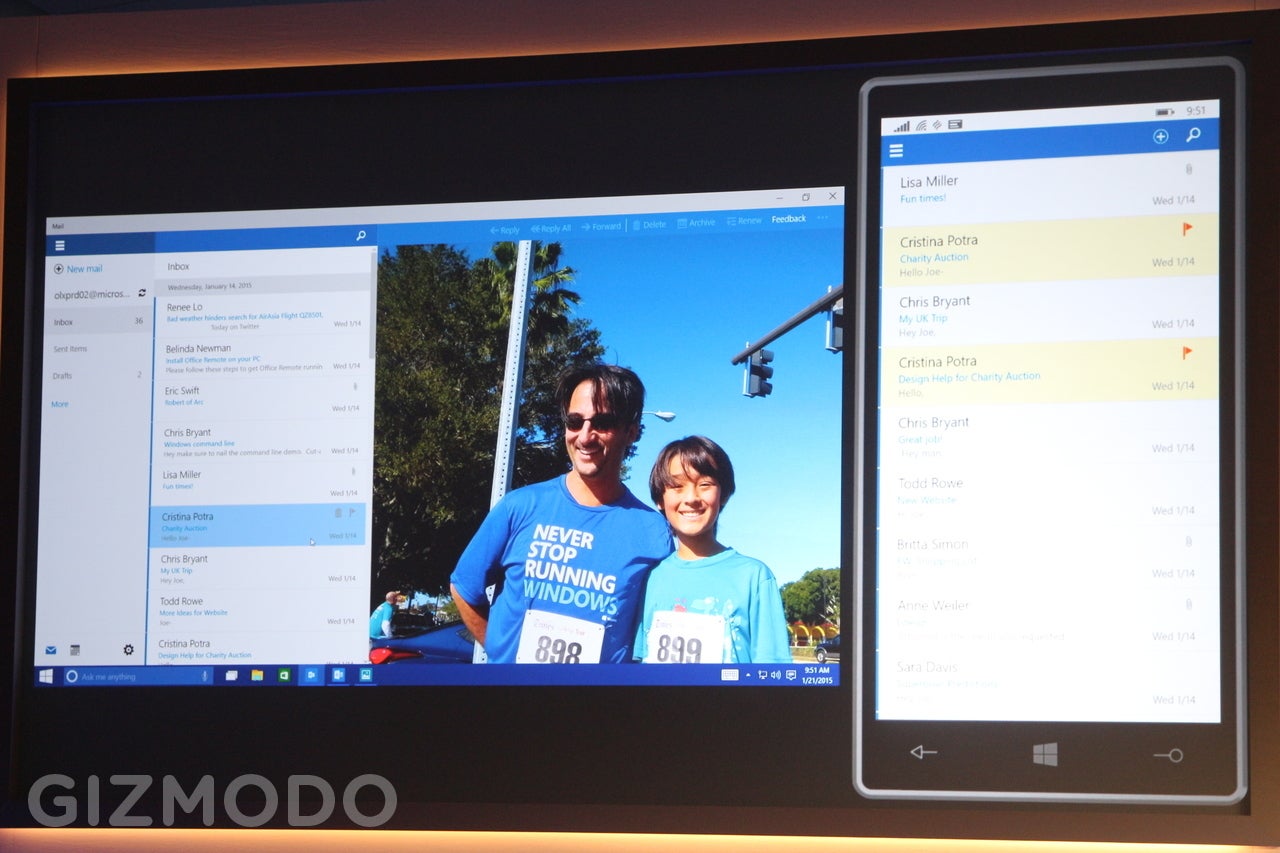 Microsoft claims Windows 10 is the operating system that finally unifies all your computing devices. One OS to rule them all. What does that actually mean in practice?
---

Back before the days of selfie-sticks, or selfies or even the concept of front-facing cameras, humanity had plastic disposable cameras. You'd shoot your 20 photos, take it to the photography shop, rewind the film — yes, film — and walk out with 20 blurry holiday snaps of your own. WhiteAlbum is an app that's trying to bring that experience back, but without having to pay a visit to a printer.
---