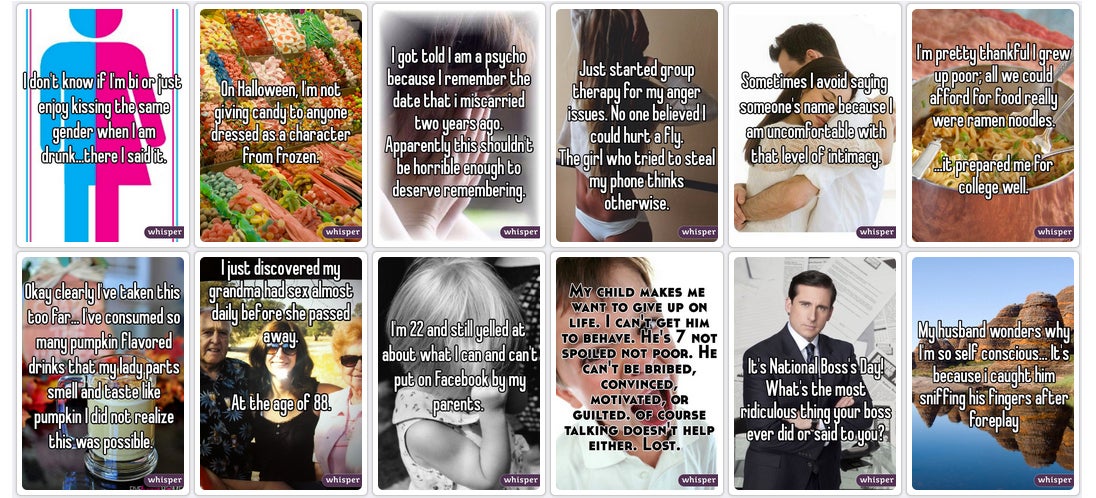 You should know by now that purportedly anonymous apps aren't really anonymous. But now, The Guardian reports that Whisper, the secret-telling app and so-called "safest place on the internet," actually tracks its users to a frightening degree of detail. Even if you opt out of location services, The Guardian says, Whisper will apparently find you.
---
If you browse Reddit from an iOS device, you're probably doing it via Alien Blue. It's an Aussie-made app and it's the best way to view the self-styled front page of the internet on your Apple gadgets. It turns out that Reddit knows a good app when it sees it: the company behind the social content sharing platform just bought the Australian-made app and made it the unofficial official way to browse Reddit on iOS.
---
If you could enlist your smartphone to become part of an earth-sized telescope searching for the source of cosmic rays, would you? Researchers at University of California are hoping you'd say yes — they have developed an app that will leverage the power of one million smartphone cameras to answer one of the great questions about our universe.
---
Skype Qik is a solid video messaging app that would be a guaranteed hit if Skype could go back in time and release it a few years ago. Skype Qik lets you take 42-second videos and send them to friends off your contact list, creating an impromptu video message relay that disappears after two weeks.
---