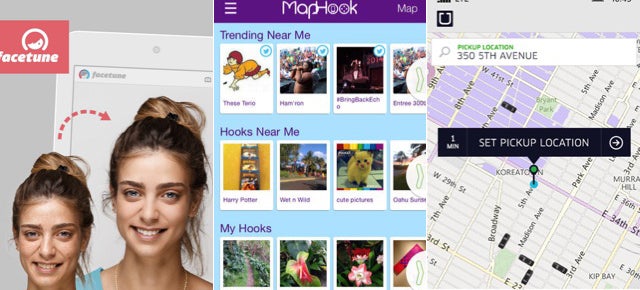 ---
Who's Your Daddy? That's the name of an Australian-made pregnancy app that's meant to help out first-time dads with everything they need to know about their partner's pregnancy.
---
The Google Maps app has proved invaluable for the intrepid urban explorer in navigating the city. Now, a new update for iOS and Android can provide specific contextual details about what's around you depending on your location, time of day, and even the weather. So if it's raining (or about to), it will warn against going to a nearby park, for example.
---
"Imagen if Senfeld on TV today?" is a question often posed by @Seinfeld2000, an alternate universe of Seinfeld characters in contemporary situations told through garbled English and meme-ready Photoshop renderings. Now @Seinfeld2000′s creator has invented his own 2014-appropriate language to communicate with fans: Seinfeld Emoji.
---