Loading page
Apple is testing out a new way to display iPhones in some stores in the UK and Canada — completely naked. On Saturday, Apple will reopen its fancy flagship store in London after a year-long renovation, showing off the brand new iPhone 7 without any security tethers, which presumably makes it extremely easy for any casual shopper to pocket one.
---
Apple has just unveiled a new store in San Francisco's Union Square, and it's the template for a new style that will likely eventually be replicated all over the globe, including the most "significant" Australian stores in Sydney and Melbourne. As well as an in-store garden grove for Genius appointments and a 6K-resolution video wall, there's also a plaza that will be open to the public 24 hours a day with free Wi-Fi and music performances.
---
All 22 of Australia's Apple Stores will be hosting Hour of Code workshops this Thursday, inviting kids in to teach them about coding as part of Computer Science Education Week. What's more, Apple will be opening a room on the App Store today called Hour of Code 2015. This room will provide resources including apps and iTunes U courses for anyone who can't make it into a store.
---
We want to hear from both sides of the bar. We know it's not easy to work at an Apple Store, facing an endless line of customers, some of whom act hugely entitled. The infamous "Lady Goes Crazy At An Apple Store" video is the third autofill result if you start typing "woman screaming" into your browser.
---
Video: When you think of an Apple Store, you probably imagine swathes of glass, fancy wood-grain and gorgeous minimalism. Apple's latest store in China is a little different, with the gadget giant contracting one of China's best calligraphers to paint a beautiful mural for the front of the new store in Hangzhou.
---
With the impending launch of the Apple Watch, many people have been wondering how a company geared towards selling gadgets to techies will flog $US5000 fashion accessories to Vogue editors. According to documents seen by 9to5Mac, the solution lies in hiring conscious staff.
---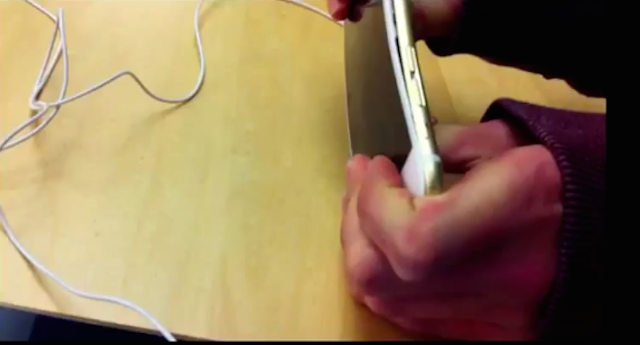 In the wake of the uproar that followed last week's purported iPhone 6 Plus pliability problem, some people have apparently taken it upon themselves to go into Apple Stores and bend iPhones. And while it pains us that this even needs to be said, guys, please: Breaking private property doesn't prove anything. Except that you're an arsehole.
---
It's iPhone 6 launch weekend, Christmas for Apple fanboys and girls — and for employees of the Apple Stores where eager customers are currently lined up around the block, it's a strange glimpse into the tech-obsessed human psyche.
---
Loading page