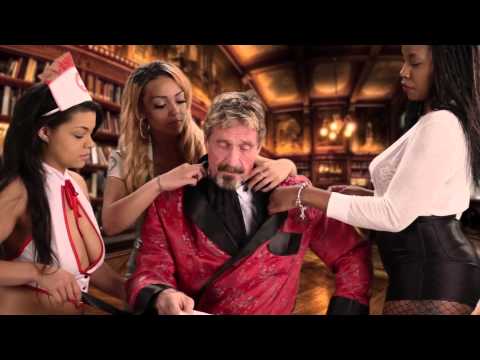 John McAfee is one weird guy, and this video only serves to bolster that reputation. Uploaded to YouTube last night, it's a hilarious — and entirely NSFW — video that sees the man himself teach you how to uninstall McAfee Antivirus.
---
So you got caught with your pants down on the internet (figuratively, folks) and contracted a virus. That sucks. Or maybe you were wearing protection but still fell victim to some nasty bit of code that managed to slip by your antivirus software undetected. That sucks even more. Either way, it's nothing to feel ashamed about. The web is a dangerous place and even the most tech savvy users sometimes slip up.
---
While it's true that Android is a little more susceptible to malware attacks than iOS, the situation isn't nearly as bad as Apple would have you believe. With a little knowledge and a sprinkling of common sense, you can make your device impervious to even the most dastardly of digital assaults. Here's how.
---
---
---
---
---
If you've been watching tech news headlines over the past week, you've likely heard that Android malware is growing at an alarming rate, up something like 472 per cent from May of this year. Should you be worried and run off to purchase and install an antivirus package for your Android phone? Not so fast; there's just as much controversy over those utilities as there is over the malware itself.
---
This week is International Fraud Awareness Week, and there's no better time to brush up on your skills to make sure you don't fall for online trickery designed to fleece you or convince you to give up sensitive personal information. Here are some tips to stay safe.
---