Loading page
Last week, a malicious group tricked almost 10,000 Facebook users into sharing their email addresses and password with a phishing attack, discovered by Kaspersky Lab, that then went on to spread itself to those users' friends and family through seemingly innocuous Facebook messages. South America was especially hard hit by the infection.
---
---
Microsoft Security Essentials long held the title as the most lightweight antivirus option, but with its plummeting ability to protect your system from threats, plenty of challengers have returned to the fore. So which one offers the best balance of safety and speed? The scores are in.
---
One of the great things about Android is being able to sideload apps; to install software from outside Google Play. Cool, but risky.
Meawhile, according to the Mobile Threat Report, 27 per cent of known malicious apps were actually found on the official Android store in 2013.
Trend Micro has responded with its most advanced mobile protection against viruses, spyware, data-theft and malware — including new 'App Reputation' scans to identify and block millions of hazardous apps.
---
We bank on our phones. We give our tablets credit card details. No wonder mobile malware and phishing are on the rise. Security pioneer Trend Micro has responded with its most advanced iPhone, iPad, Android and Kindle apps yet: cloud-based protection against viruses, spyware, data-theft and malware. You also get new lost device (remote locate, wipe) and online backup tools included. Take a look…
---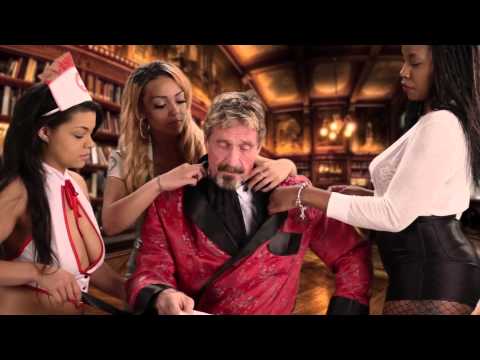 John McAfee is one weird guy, and this video only serves to bolster that reputation. Uploaded to YouTube last night, it's a hilarious — and entirely NSFW — video that sees the man himself teach you how to uninstall McAfee Antivirus.
---
So you got caught with your pants down on the internet (figuratively, folks) and contracted a virus. That sucks. Or maybe you were wearing protection but still fell victim to some nasty bit of code that managed to slip by your antivirus software undetected. That sucks even more. Either way, it's nothing to feel ashamed about. The web is a dangerous place and even the most tech savvy users sometimes slip up.
---
While it's true that Android is a little more susceptible to malware attacks than iOS, the situation isn't nearly as bad as Apple would have you believe. With a little knowledge and a sprinkling of common sense, you can make your device impervious to even the most dastardly of digital assaults. Here's how.
---
---
Loading page