Loading page
Anonymous published a Pastebin file containing passwords and personal information from Paris climate summit attendees today, in what it describes as retaliation for the arrests of protestors outside of the talks.
---
This should not come as a surprise, but Anonymous is probable not going rid the world of terror with its myriad "ops." In fact, the latest reports indicate that the leaderless pack of hacktivists is not only incapable of disrupting ISIS, it seems like Anonymous is totally f**king this one up.
---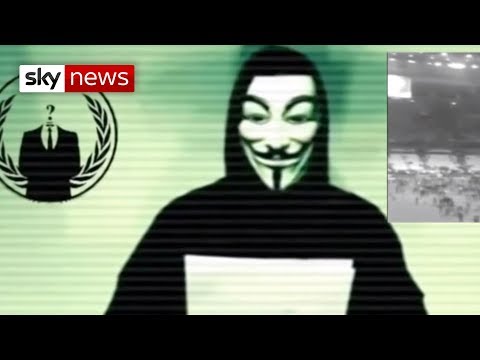 ---
Once again, the hacktivist collective Anonymous is threatening a spectacular security breach, this time, against the Canadian government. Yesterday, Anonymous hackers told the National Post they'd stolen sensitive Canadian national security documents. They're prepared to release said documents if the officer who fatally shot a British Columbian protester last week is not arrested by Monday at 5pm, Pacific time.
---
A US judge just sentenced journalist Barrett Brown to 63 months in prison and ordered him to pay nearly $US890,000 in restitution for charges related to the 2011 hack of Stratfor Global Intelligence. Brown's supporters maintain that the young writer and activist was "merely linking to hacked material". For that, he'll spend about five years behind bars. That sucks.
---
Wired reports that the FBI used a bunch of cobbled together, freely available exploits to help expose users hidden behind Tor servers back in 2012. According to the report, the FBI relied on Metasploit to first deanonymise users operating Dark Net child porn sites during a sting called Operation Tornado.
---
---
Loading page