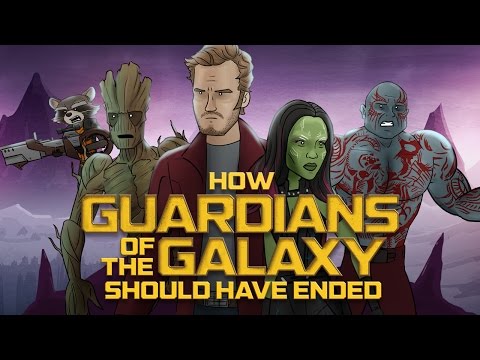 Guardians of the Galaxy was one of the best movies of the year and probably one of the funnest movies I've seen in a long while but it also had its fair share of logic gaps that were glossed over. HISHE hilarious fixed the movie by changing some scenes in the movie so it all makes sense. Spoiler alert: the bad guys win.
---
Video: Here's a silly exercise in animation: Zeitguised made this lighthearted clip to show how different objects would look and act like if they were birds. Yeah, I told you it was silly. But I can't stop laughing at sliced eggs and a bunch of leaves and worms sitting on a tree branch. Oh the worms.
---
I've had this night in New York before. Actually, anyone who has lived there has had this night. And though you might not immediately recognise it, you will. That's because the art in this video is lifted straight from those nights you don't exactly remember but you know were awesome. Basically, New York on any given night.
---
Video: Despite Facebook, we all have childhood friends we've completely lost track of. This short animated film — beautifully drawn by Amsterdam-based filmmaker Hisko Hulsing — tells the story of one of this reencounters going really bad.
---
If you ever wondered what the characters of South Park looked like in real life in the minds of Trey Parker and Matt Stone, wonder no more. Last night's crazy episode revealed what Stan, Kyle, Cartman and Kenny would look like if they weren't just cartoons made of shapes and circles but actual humans instead.
---
These cute animations that teach you about our history are just the best. Partly because I love history, partly because the cartoon drawings make me laugh and partly because I really think I'm learning more than I ever did in school. I mean, spending 10 minutes on YouTube is better than a semester at school.
---