Video: If you ever wondered what characters from The Simpsons would look like if they got animated in the style of South Park or Archer or Adventure Time or various animes or maybe even made to look like minions, well, here you go. On last night's episode, we got to see what The Simpsons would look like as different cartoons.
---
I always enjoy these stupid simple and zany animation summaries of movies by 1A4STUDIO that take film classics and squeeze all the important scenes in goofy squealing glee. Here's the newest: Indiana Jones and the Last Crusade. It's like one awesome chase scene.
---
It's no surprise that I love this. This movie trailer uses footage from Wall-E, my favourite Pixar movie ever, and transforms the story to match the trailer for Christopher Nolan's Interstellar, which from what we've seen so far, is going to be fantastic. The result? An absolute thrill ride.
---
I've had this song, Paradise Awaits by ZHU, on repeat ever since I first played it. Partly because the song gives me energy, but also because the video makes me feel like I'm walking through an underground dance party in New York with glow-in-the-dark graffiti on the wall and pulsating fun in every room.
---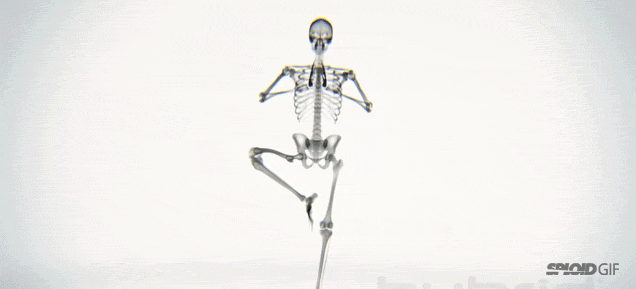 ---
I could not be more excited for the first Disney-Marvel mashup Big Hero 6, coming to theatres in the next few weeks. In a new trailer released today at NYC's Comic-Con, we get to see more of the action, backdropped by epic San Fransokyo views and superhero suits that were inspired by visits to real-life robotics labs.
---
This lovely animation, directed by BlackMeal and Baptiste Pagani, tries to sum up all the major happenings from the first four seasons of Game of Thrones in under a minute. Obviously, there are spoilers for the TV show. The animation get a lot of it but also miss some key plot development and character deaths too.
---
Video: What might be even cooler than seeing this 8-bit game version of Frozen is hearing 8-bit sounds beep and butcher all the songs that made Frozen so damn popular in the first place. Watch CineFix pull their 8-bit take on Frozen below.
---