Maybe you've heard of The Pixar Theory by Jon Negroni that showed how all the characters of the Pixar movies are connected to each other in one universe. The evidence was undeniable! Bloop Animation shows how it all ties together in the video below. I want to believe!
---
Video: If the entity known as "God" is not a figment of our collective imagination — product of our desire to find solace from the nonsense that is life — he actually did a pretty horrible job. Maybe things would have been a lot different if he left everything to the little girl in this short animated film.
---
Big Hero 6 is Disney's first attempt at creating a film based on Marvel comics. This isn't Spider-Man or The Avengers, mind you. This film is a different take on 1998′s relatively obscure Sunfire and Big Hero 6 comic, but despite its sub-superstar status in the comics world, the film looks amazing.
---
Video: Being better than a Matrix sequel is not saying much, I know. But after recently re-watching the whole trilogy (and enjoying it!), it's still nuts how much better the first one was. The action sequences in the sequels may have been more insane, but this 8-bit game version of The Matrix brings back more fond memories than the sequels do.
---
The Amazing Spider-Man 2 needs so much fixing that the folks at HISHE saw it fit to pretty much re-write the entire movie. Too bad the people making the movie didn't feel the same way because they left us with an electric turd of a superhero sequel that ruined everything charming about the first movie.
---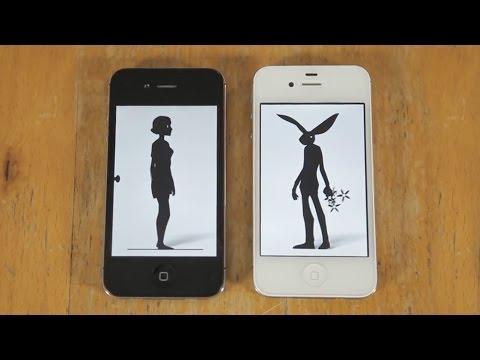 In a time where everything you see on TV and in the movies could easily be faked with computer graphics, it's nice when someone goes the extra mile to create something special using old-school techniques. For its new single Knock Knock, the band Brunettes Shoot Blondes created an animation that jumps across 14 different devices, and filmed the accompanying perfectly synced performance in real time.
---
Video: This is great. Celia Bullwinkel made Sidewalk, an animation that shows a little girl become a woman while walking on the sidewalk and all that it entails. There's a perfect amount of awkwardness and embarrassment, annoyance at rude gawkers, and a whole lot of hard work.
--- ---
vidSuperb animation made to promote the League of Legends 2014 World Championship, a professional gaming competition with a prize pool of $US2,130,000. It was created by Robert Valley for Riot Games.
---