Nintendo's handheld video game consoles didn't start off being called Game Boy and the ones you can buy now aren't even called Game Boy anymore. But a Nintendo handheld video game console will always be a Game Boy to my brain and to many other well-adjusted humans who are just pretending to be adults right now.
---
There's a mysterious blue goo wreaking havoc on this blob-shaped society. It's creating panic and terror. Nobody knows how to stop it. And by the end of It's Payback Time, you'll realise why that wholesale destruction is the happiest ending you could ever want.
---
Video: Like most people who got too famous too fast or too rich too young, it's no surprise that our favourite cartoon characters would burn out and get fat, drunk and be out of work too. Well, if they were real. Steve Cutts made this short animation that imagined the harsh reality of cartoon characters past their prime.
---
French animation school Goeblins is one the most prestigious on the planet. This year's graduate films are brilliant, as usual. This is my favourite: A hilarious story based on King Arthur's renowned legend of the sword in the stone but with a romantic twist.
---
Video: This short animation for Channel 4 is brilliant in many ways. It shows an overly developed world inhabited by millions of cute little creatures, with cute little jobs, and cute little bars. All is fine till the final twist — so unexpected that it blew my mind.
---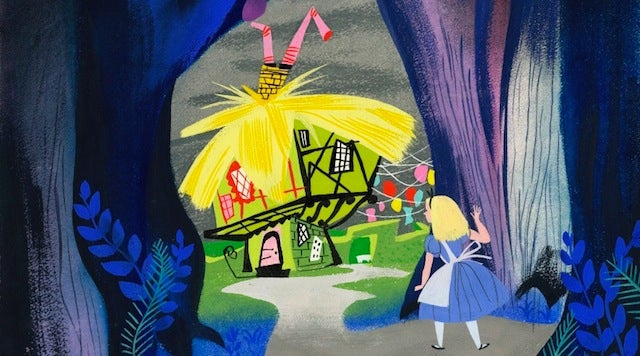 Walt Disney, for all his vision, was not an artist at heart; he was smart enough to surround himself with talented people. The look that we associate with Disney art came largely from one woman he hired: Mary Blair, the designer and illustrator behind animated films like Alice in Wonderland and the ride it's a small world.
---
Video: This is great. Rishi Kaneria made a quick supercut that stitches together scenes from Pixar movies according their particular colour. Following the Roy G. Biv colour spectrum, you'll see how Pixar chooses to use colours to make their animations. And it will make you want to watch all the Pixar movies again.
---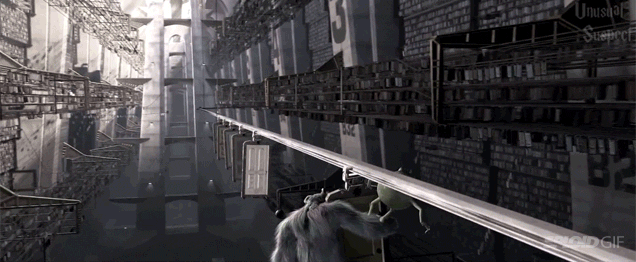 Monsters, Inc., one of my favourite Pixar movies, used the idea of monsters and scares and creepy creatures for laughs and a heartwarming story. This re-cut movie trailer by Ross Thompson paints the picture differently and re-cuts the scenes in the style of the Prometheus movie trailer. This is Monsters, Inc. the horror movie.
---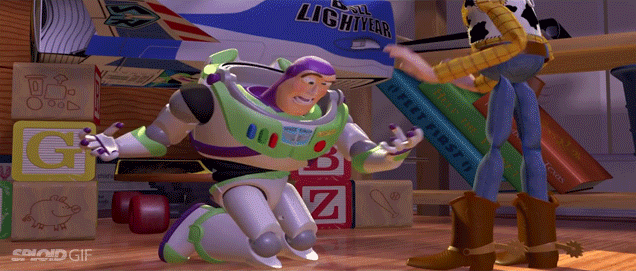 ---